The Wines of Eastern Europe: A Voyage of Discovery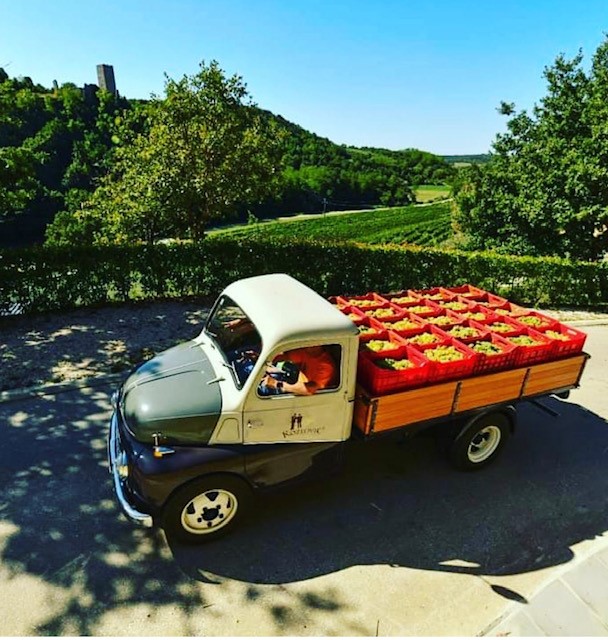 When you think of wine producing countries in Europe, Romania, Macedonia, Slovenia and Croatia don't necessarily spring to mind. However, some of the nations that were once at the heart of the Eastern Bloc during the Cold War are now producing a dizzying array of great value, top quality wines which are steadily gaining recognition on the international stage.

Before Communism took hold over Central and Eastern Europe after the Second World War, many of these countries had a wine making history dating back thousands of years. However, under the Soviet Mandate, many wineries located behind the Iron Curtain were replaced with co-operatives as the emphasis shifted to lesser-quality, bulk production.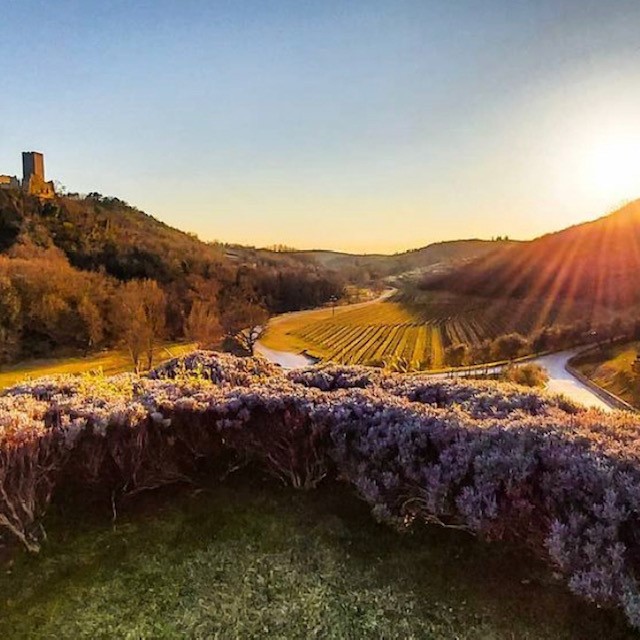 In the years that followed the end of Communist rule, producers in the Balkans and former Soviet States have worked hard to reclaim their fine-winemaking heritage by crafting excellent wines from international grape varieties such as Chardonnay and Merlot. Others are making their mark using indigenous grapes with tongue-tying names to create some delicious, idiosyncratic wines.

If you are considering looking a little further afield than the more familiar wine regions, Central and Eastern Europe has much to offer. Here are some of the region's wines (listed by country) that have been causing a stir at our recent tastings at Slurp HQ.

Romania
You might be surprised to hear that Romania is the seventh-biggest producer of wine in Europe although much of this is still consumed domestically. The country is renowned for having numerous wine grape varieties but one that is capable of making serious reds is the dark-skinned Feteasca Neagra – a name that means "black maiden".

We are particularly partial to the full-bodied Selene Feteasca Neagra 2015, a spicy wine produced by Romania's leading winery, Cremele Recas. It is dusky with heaps of black forest fruit, cherries, leather, cedar and winter spices. It's no wonder it received a Bronze Medal at the 2016 International Wine Challenge Awards. As the nights start drawing in, this is sure to be a winner.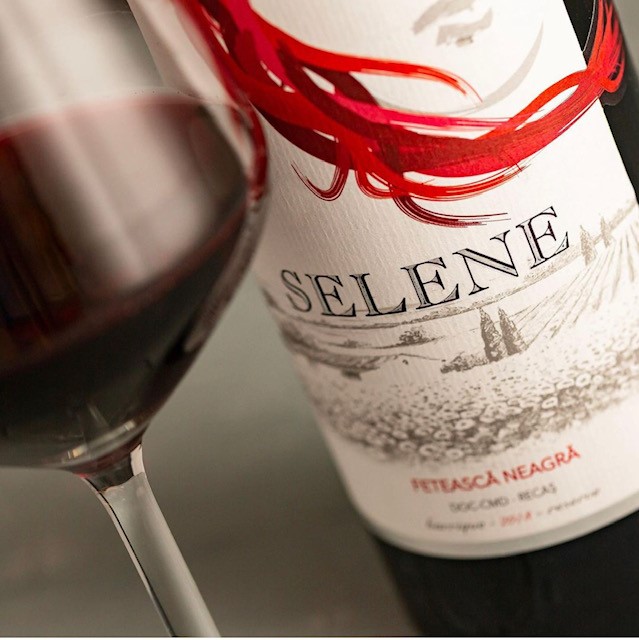 Macedonia
It is thought that Macedonia's winemaking heritage dates back some 4,000 years, making it one of the oldest wine regions in the world. Today, vines are planted over much of the nation's countryside.

The nation's most widely grown white grape is the Smerderevka variety (pronounced Smed-ur-rev-car), which is known for its delicate aromatics. Tikveš Smederevka Belo, which hails from the historic Tikveš winery, doesn't disappoint with its delicately scented nose reminiscent of white flowers with a hint of jasmine and spice. These aromas give way to a beautifully balanced, rounded palate of peaches, apricots, apples and a touch of citrus, with a lovely long finish. This wine is perfect to pair with all of the dishes that naturally accompany a well-chilled Albariño: Grilled prawns, seafood and lighter meats. If you fancy going native, try serving it with brodet – a Dalmatian fish stew made from white fish, seafood and tomatoes.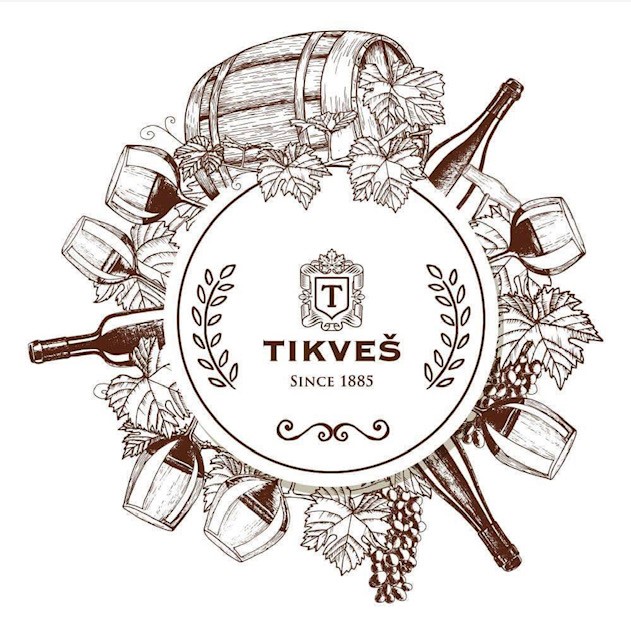 The award-winning Tikveš winery doesn't just specialise in white wine, it also produces the great value Tikveš Kratosija Crveno from Macedonia's second most important red varietal – Kratosija (pronounced Krat-oh-shee-ya). This wine is a great value red with bright aromas of redcurrants, cherries and red berries, moderate acidity and smooth, rounded texture. It's fresh but sumptuously juicy and vibrant with no oak influence. If the Kratosija grape isn't on your radar yet then it definitely should be. It is thought to have the same genetic origins as Italy's Primitivo grape (or Zinfandel as it is known in the US).

Slovenia
Slovenia shares its Western border with Italy as well as many vineyards and grape varieties. The most common white grape here is Rebula (known as Ribolla in Italy), which makes easy-drinking wines with a green and citrus fruit-driven character and floral notes. This ancient golden-skinned variety forms part of the blend of the fresh and fruity Gasper Chardonnay Rebula 2019, a wine that is reminiscent of a Chablis with a little more texture and creaminess. We adore its lovely tangy acidity, flavours of citrus and peach and hints of brioche.

Croatia
Since Croatia is such a hugely popular tourist destination, there is every chance that some of our customers have already tried some of the country's exciting, well-made wines. And if you have visited the region of Istria in the northwest, you may have come across wines made from the local grape, Malvazija Istarska, which accounts for two-thirds of Istria's production. Although it has a similar name, the Malvazija Istarska grape is not related to the more familiar Malvasia grape that is commonly found in Italy and Greece. However, it produces characterful fresh and fruity wines with hints of honey and slight saline notes.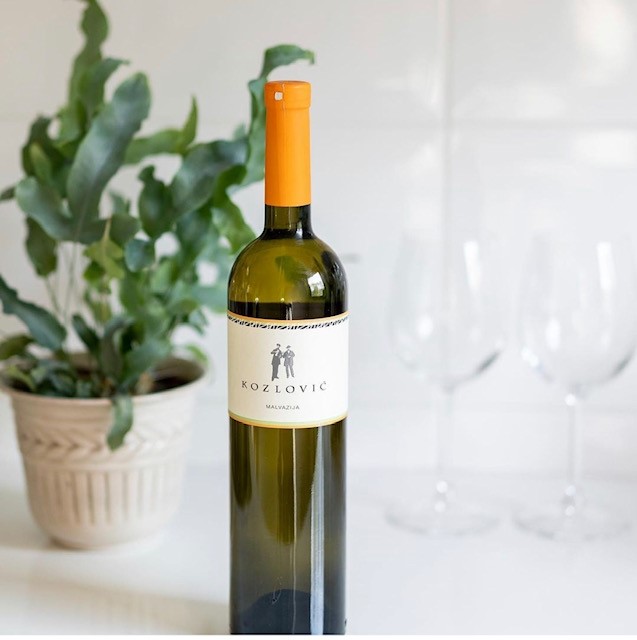 If you fancy trying this unique variety, we recommend the gorgeous Kozlović Malvazija 2019, from one of the most noteworthy Istrian wine producers. This food-friendly, well-rounded white has a refreshing acidity and offers citrus flavours of lemon and grapefruit alongside pink apple and hints of tropical fruit on the palate. This is an excellent match for white fish or risotto.
By Catherine Fielden