Mouton Cadet's new Organic Rosé offers a taste of the Atlantic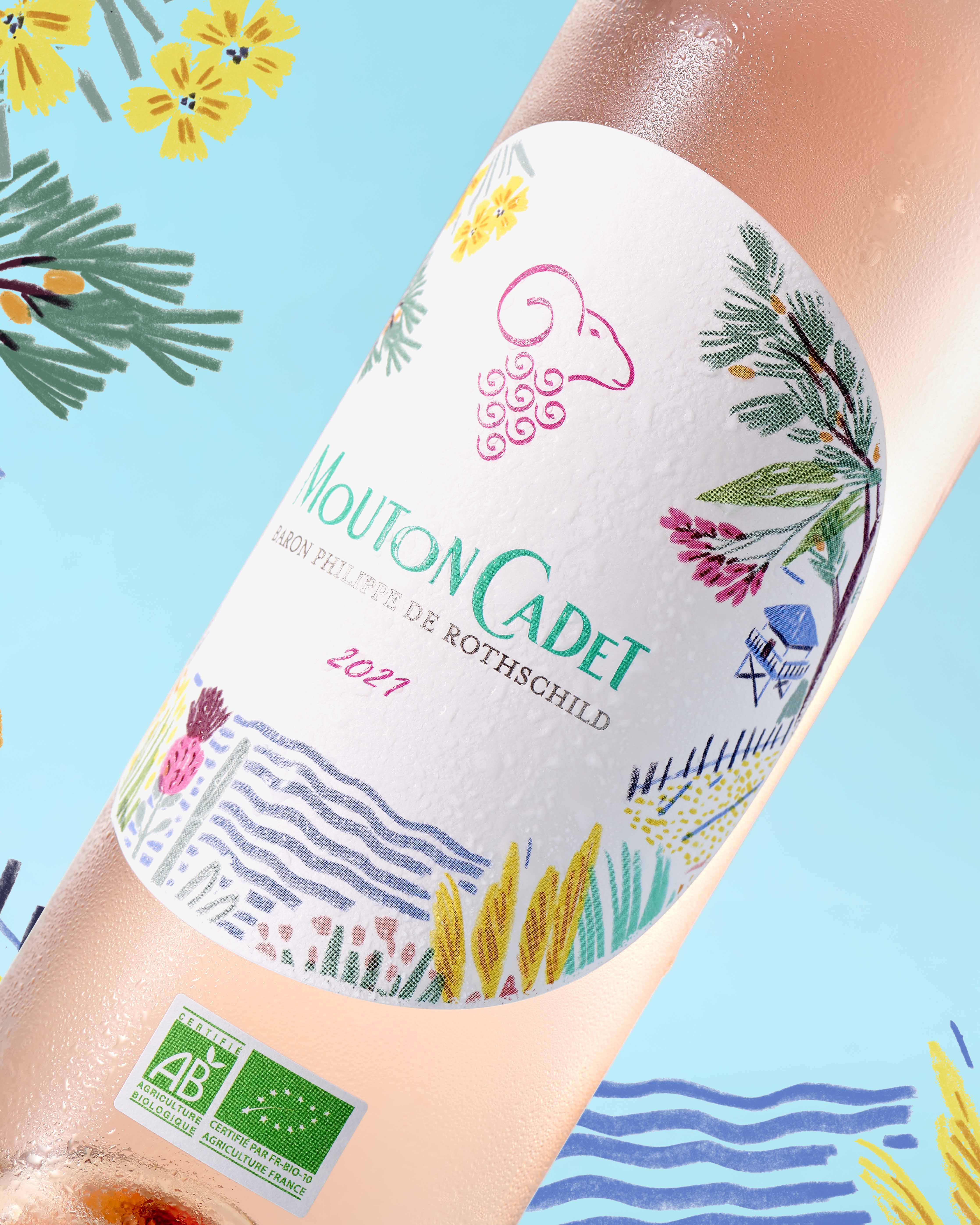 With several Bank Holidays coming up in fast succession, it's a good plan to have some rosé chilling in the fridge ready to pour while you soak up the sunshine. And we have just the rosé to kick start your long weekends with a bit of French flair.
The recently launched Mouton Cadet Organic Rosٞé from Baron Phillippe de Rothschild has just landed on our shelves and it is giving us vibes of France's pine-clad Atlantic coast with its sand dunes, surfing beaches, salt marshes and oyster reefs. Our new arrival was inspired by this beautiful coastal region, located a little to the west of Bordeaux, which is almost as sunny as the Mediterranean but seems to move at a more laid-back pace. Images of this sun-drenched coast are depicted on three different labels that have been specially designed for the wine, making the bottles a perfect centrepiece for any summer social event.
The wine itself is crafted using a blend of Merlot, Cabernet Franc, Malbec and Cabernet Sauvignon, all of which are traditional Bordeaux grapes. It's a beautifully poised pink that is full of freshness and tantalising aromas of redcurrant, raspberry, citrus and tropical fruit. Best enjoyed chilled on a warm summer's day, it pairs beautifully with traditional delicacies from the Atlantic coast, such as freshly caught seafood.
However, this is not a traditional style of rosé for the region. It is a contemporary coral-hued take on the deep pink "clairet" that was historically produced in this corner of France and shipped in large quantities to England in the Middle Ages. Despite clairet's popularity in days gone by, it practically disappeared with the emergence of the dark, structured red Bordeaux wines with which we are more familiar today.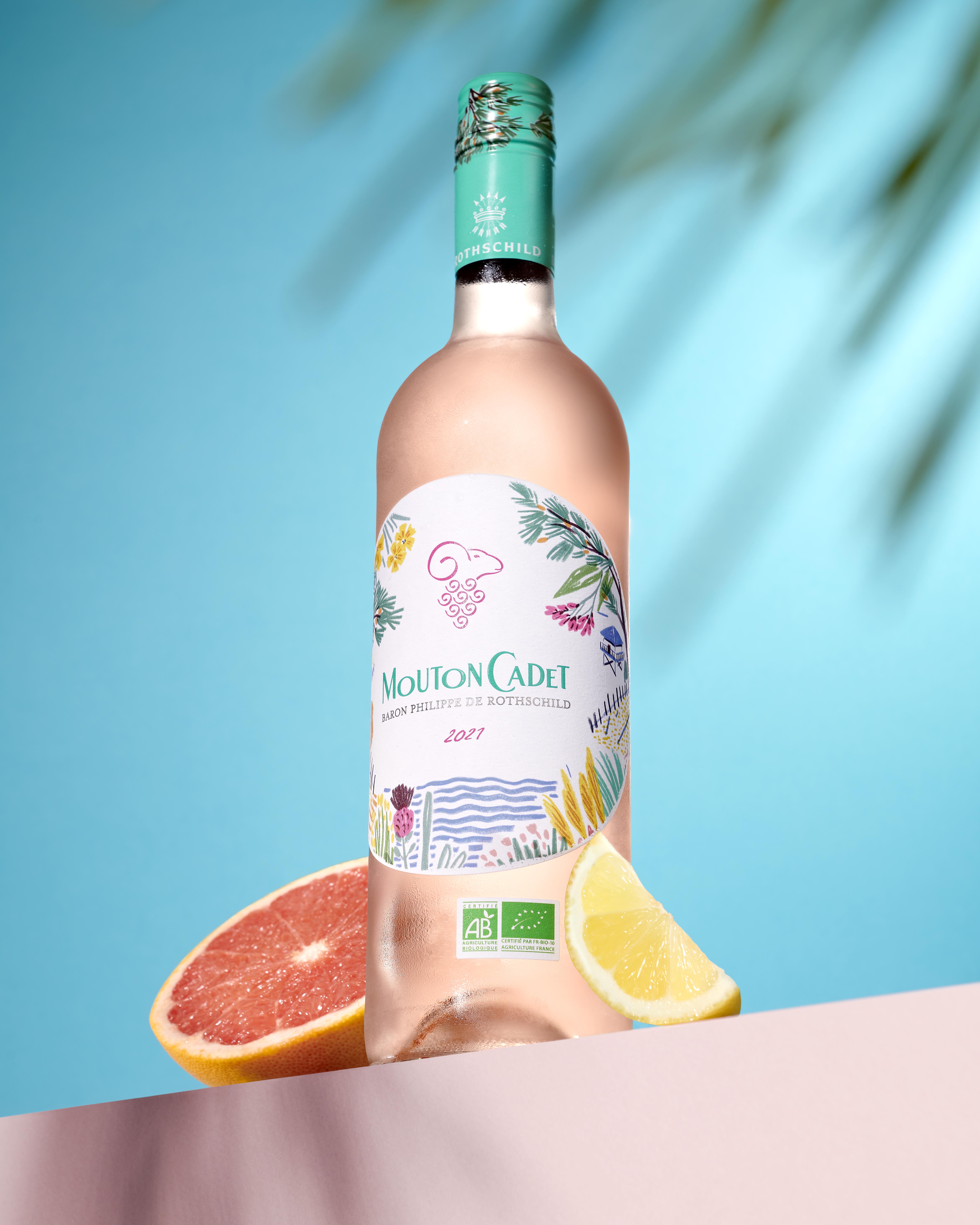 Since Mouton Cadet's creation in 1930, renewal and innovation have been a constant feature of the celebrated Bordeaux producer's ethos, as well as an emphasis on quality. With the input of the younger generation of the Rothschild family, it is also committed to promoting a more eco-responsible approach to winegrowing in the Bordeaux region. This is why this modern rosé is both organic and vegan. Mathilde de Sereys de Rothschild explained that, "…we want Mouton Cadet to look to the future. The addition of an organic and vegan wine to the collection is a response to our expecta­tions for protection of the environment."
A homage to France's spectacular Atlantic Coast, Mouton Cadet Organic Rosé offers a great alternative to Provence pinks this summer. An ideal companion for sunny evenings, serve it with a squeeze of citrus zest to highlight its elegant aromas and flavours. We can't wait for you to try it. So much so, we have included it in the fabulous line-up of wines that we are pouring at the Slurp Bar at this year's Pub in the Park events https://www.pubintheparkuk.com/. We've ordered sunshine so this wine is going to be just the ticket to keep your refreshed as the mercury rises!
By Catherine Fielden