Since tasting its groundbreaking wines a few years back, Slurp has been a huge advocate for the Garage Wine Company – a small artisan winery based in the Maule in Southern Chile. From starting as a homegrown operation in the garage of one of the co-founders almost twenty years ago, the winery now produces highly coveted, Parker-points winning wines, many of which are made from dry-farmed vineyards worked by local growers using ancestral farming methods.
We are therefore very excited to be collaborating with Garage Wines on its latest initiative – the Old-Vine Revival project. Launched during lockdown, the initiative was designed to revive small parcels of old País vines to make a complex and flavourful red wine – Old Vine Revival País.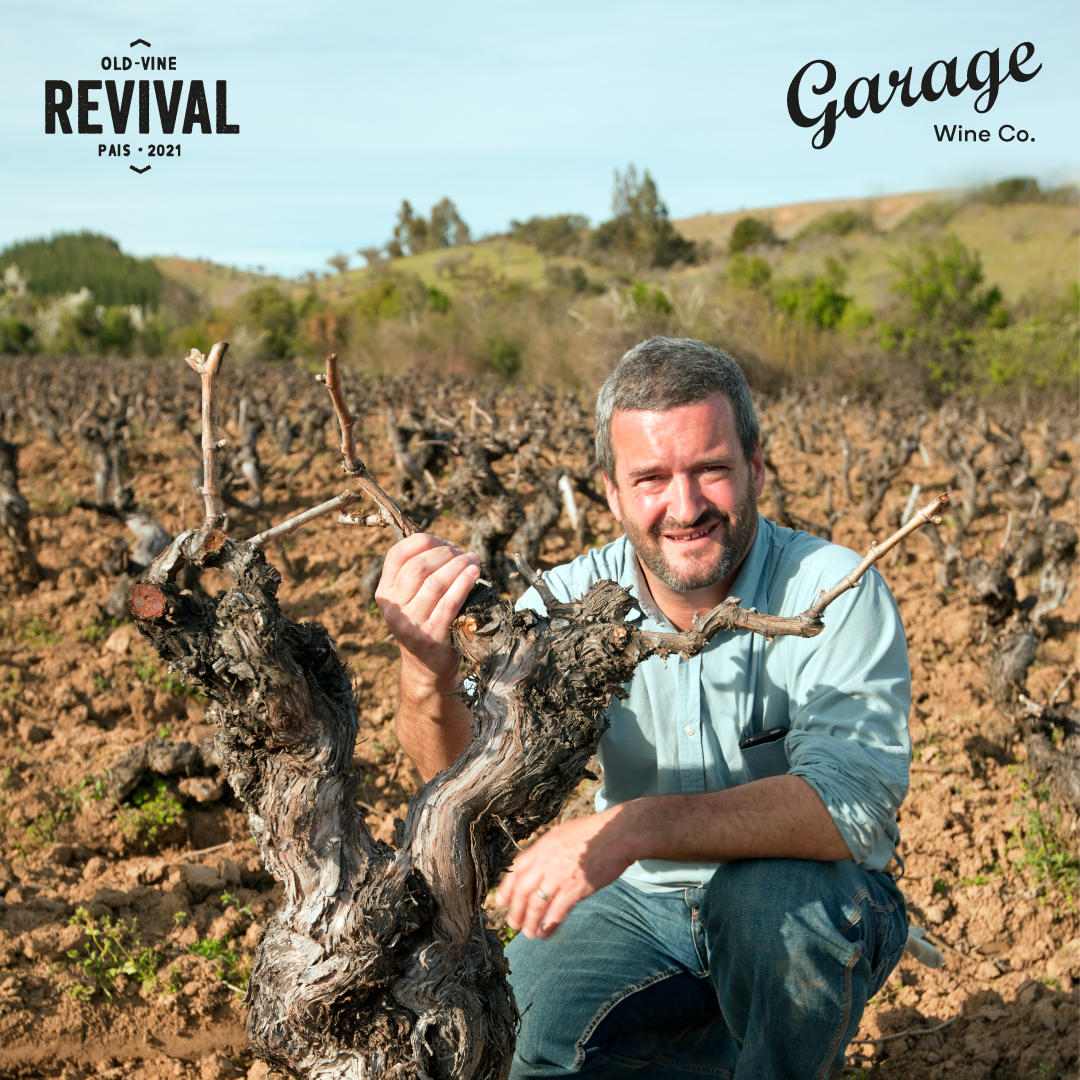 Derek Mossman Knapp, the pioneering winemaker at Garage Wines, is in London this week for the launch of the project. He explained that the Revival Project is not just about sustainability, it is also regenerative for the local communities. The venture centres around working with small farmers to revive their old vineyard plots that have been neglected due to poor grape prices and some having been burned in the bushfires of 2017. According to Derek, "The plots are simply: too small, too far from a paved road and their rows are too narrow to get a tractor between to be considered feasible by the mainstream"
He continued by saying that, "When we started the vineyards did not look like much, but we realised the value of old vines is not in their photogenic candelabra profile above ground but in their roots. These roots that have spent literally a century and more adapting to their place. Old roots have a tremendous life-force, drinking deep and acting as shock absorbers for vintage swings, drought and even fire."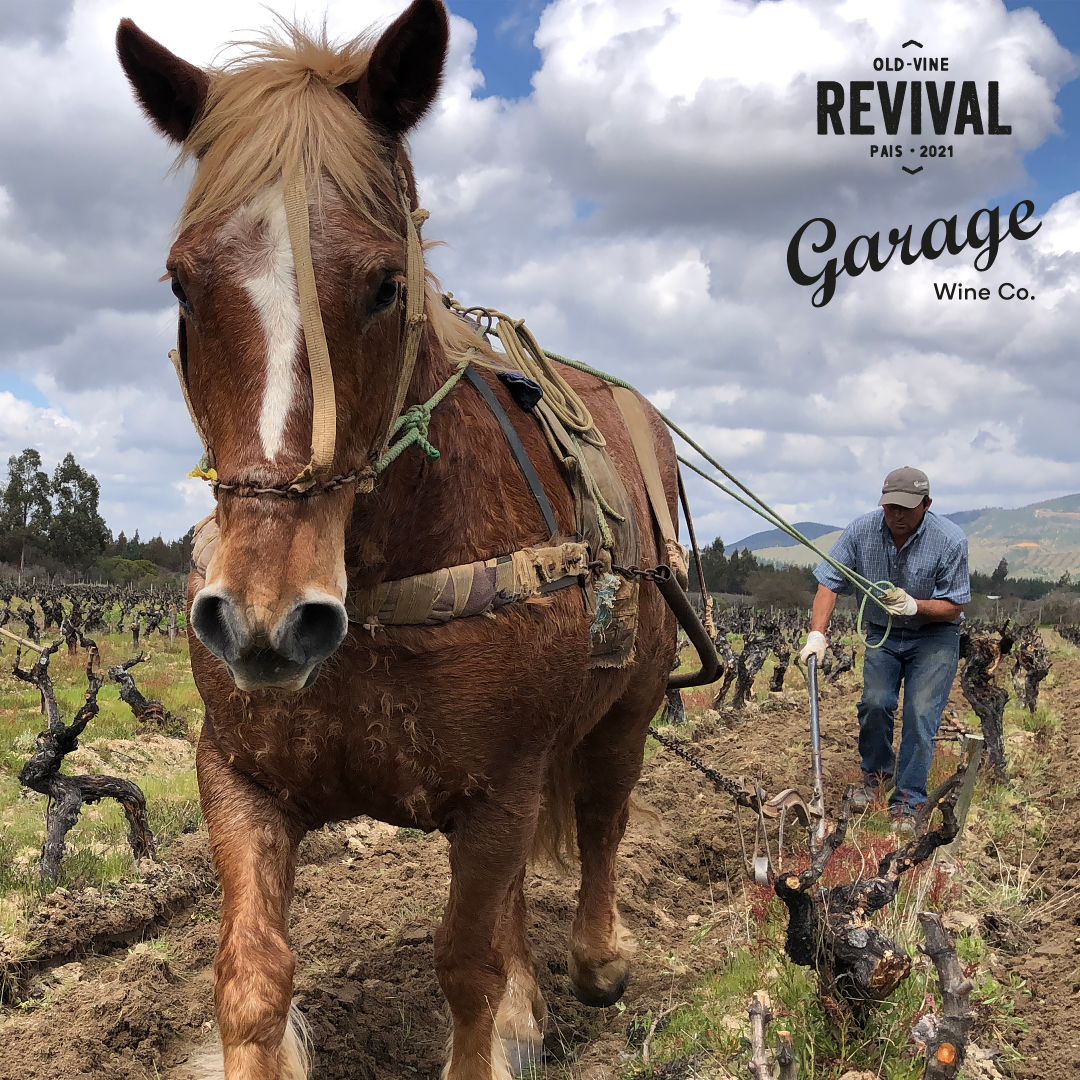 Where the pandemic began, workers were travelling in shared vans to vineyards that were often far away. This was putting them at higher risk of catching Covid. However, Garage Wines organised for these workers to work in safe social bubbles by reviving neglected vines that were often already in their own backyards.
Some of these old abandoned País vines were planted generations ago. The grape originally arrived in Chile from the Canary Islands almost 500 years ago at the time when the Spanish conquistadores arrived in South America. There is documentation to suggest that this red grape was used to make wine in Chile as far back as 1548, the same year that Michelangelo was painting the ceiling of the Sistine Chapel and just after the death of King Henry VIII. In breathing life back into these ancient vines, the Old Vine Revival project offers something for younger generations to stay on the farm for—instead of heading for the cities in search of a livelihood.
Derek firmly believes that business can be a force for good and not just in the good times. He asks, "What if ´farming´ - cultivating and sowing for the future - could be a metaphor for a business ethos that goes beyond the vineyard earthworks and helps establish a new measuring stick – a new ´bottom line´ that includes the local community and our planet?"
Discover Old Vine Revival País for yourself and find out why we have all been bowled over by this juicy, structured, complex red wine, which is somewhat reminiscent of a Beaujolais or Pinot Noir in style. You'll not only be getting hold of an outstanding wine that offers great value, you will also be helping to revive old vineyards, which in turn regenerates communities, soil and ultimately the planet.
Find out more about Old Vine Revival País and hear Derek Mossman Knapp and his wife Pilar Miranda of Garage Wines discussing why breathing new life into neglected vineyards is so important to them by watching this short video: https://www.youtube.com/watch?v=dpUhwz1kvPw