The Judgement of Paris: The contest that put California on the wine map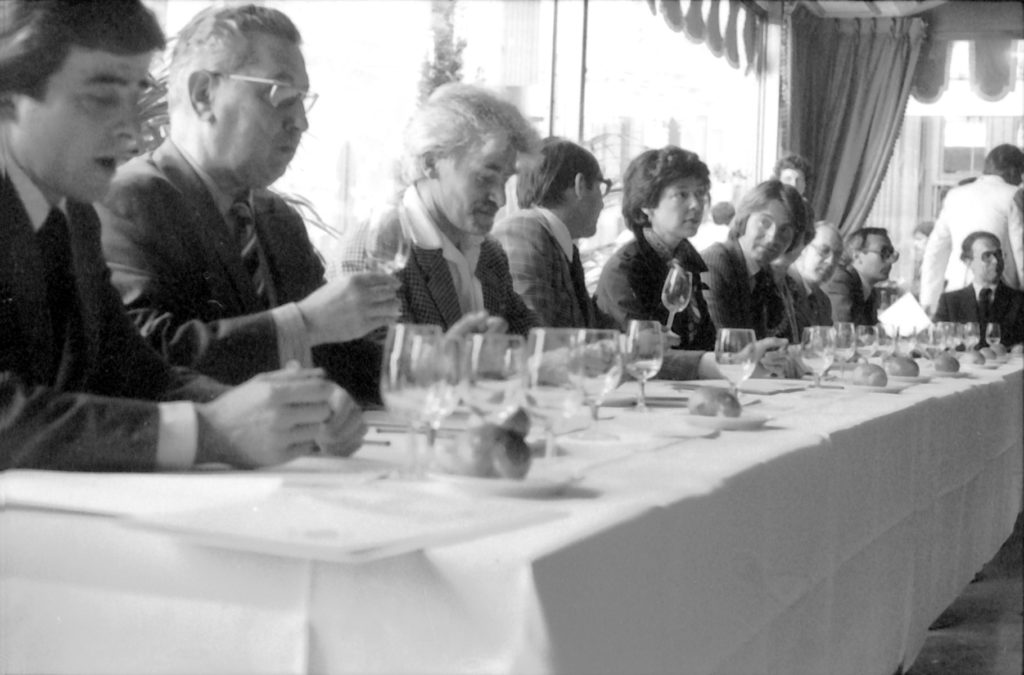 45 years ago – on 24 May 1976 – wine history was made. A high-powered panel of nine French wine experts took their seats at a blind wine tasting in Paris where some of France's finest wines, from the hallowed cellars of Bordeaux and Burgundy, were pitted against relatively unknown Californian offerings. What followed has since become known as 'The Judgement of Paris' and ranks as one of the greatest underdog stories in the wine world. Everyone expected the Californian wines to suffer a landslide defeat but instead they achieved the unthinkable. Top honours in the white and red categories both went to wines from California's Napa Valley.
Prior to this, Californian wines were not on the radar of European wine drinkers and Americans were typical consuming only fortified dessert wines. They were virtually unaware of the fine Cabernet Sauvignons and Chardonnays being produced in Northern California. In contrast, French wine was considered unparalleled in terms of excellence.
Even the organiser of the event, the esteemed Steven Spurrier (who sadly passed away earlier this year), hadn't expected the Californian underdogs to succeed. He had simply wanted to use the event to gain some publicity for his Paris wine shop and to promote what he believed was the marked improvement in the quality of Californian wine. In fact, the tasting was deemed to be such a foregone conclusion that only one journalist, George Taber, bothered to show up. However, without his four-paragraph recap, published a week later in Time Magazine, this momentous occasion would have faded into obscurity.
Instead, George Taber's news brief caused enormous waves throughout the wine industry and its effects can still be felt to this day. The French were not impressed. One of the judges asked for her tasting notes to be returned after the results were announced, on the basis that the event had been rigged. There were also calls for other members of the panel to resign from their jobs. Unsurprisingly, the French wine establishment snubbed Steven Spurrier, who spoke of being physically thrown out of a prestigious Burgundy winery where he was once a valued customer, for having caused such an insult.
This controversial contest was an absolute game changer for Californian wines, giving the region's wine industry the vote of confidence it needed and fuelling its growth in the decades that followed. The winning wines, a white Château Montelena 1973 Chardonnay and a red Stag's Leap 1973 Cabernet Sauvignon, are honoured today at Washington DC's Smithsonian Museum of American History in an exhibition of "101 Objects That Made America." These historic bottles join an impressive list of artefacts alongside Alexander Graham Bell's telephone and Neil Armstong's spacesuit.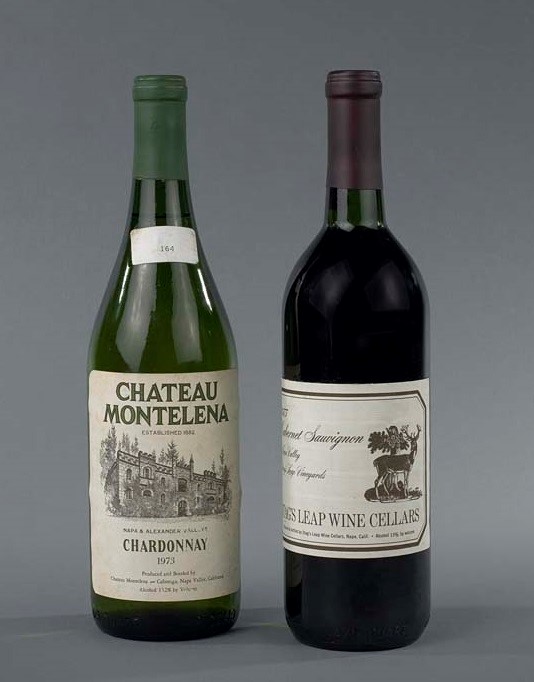 The Judgement of Paris not only opened the doors for Napa Valley and Californian wines to enter the world stage but it also shifted perceptions about other New World wine making regions. In the aftermath of the tasting, wineries started popping up in countries including Argentina, Chile and Australia. So next time you are sipping on that succulent Aussie Shiraz or a velvety Argentinian Malbec, consider that the Judgement of Paris may well have played a part in helping bring that wine to your table.
You can discover more about the legendary wine contest and its far-reaching effects in George Tabor's book 'The Judgement of Paris,' published in 2006. Alternatively, the 2008 film 'Bottle Shock' depicts a semi-fictionalised account of the event, which stars Alan Rickman. (Although you might want to bear in mind that Steven Spurrier stated that the film barely contained a true word!)
Hopefully, this blog has piqued your interest in Californian wines. If so, you will want to check out Slurp's fantastic choice of Californian gems that include pale pink fruity rosés, deeply concentrated jammy Zinfandels, classy Chardonnays and award-winning Cabernet Sauvignons. Here are some suggestions to help you become better acquainted with the wines of America's Golden State.
The crowd-pleasing, pale pink Chloe California Dry Rosé from California's Central Coast is everything you want in a rosé at a very reasonable price. It's dry, bright and elegant, boasting an abundance of fresh strawberry, raspberry and watermelon flavours, which you can imagine yourself sipping poolside on a balmy Californian afternoon. Another attribute that we adore about the Chloe wine brand is that it proudly donates and raises awareness about the global non-profit organisation Dress for Success, which empowers women to achieve economic independence by providing a network of support, professional attire and the development tools to help them thrive in work and in life.
Here at Slurp, we love a wine that stands apart from the crowd. And we have a structured Californian Zinfandel with tremendous depth and intriguing raspberry notes that does just that. What makes 1000 Stories Zinfandel
unique is the way that the wine is aged in used bourbon barrels, which enhances the complexity of the wine. When winemaker Bob Blue started out, he found it difficult to source wine barrels to age his wines so he purchased bourbon barrels instead. Although, American and French oak wine barrels are readily available today, he feels that ageing 1000 Stories in used barrels – from some of America's finest Bourbon distilleries – is a nod to the way things were. This process gives his wines unique nuances and enhances Zinfandel's signature red fruit and spice notes.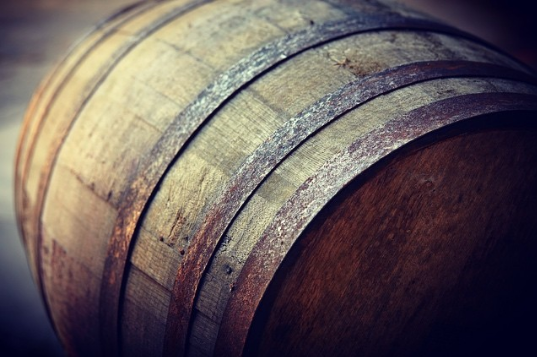 The batch that we have been lucky enough to source – Batch 75 – is made predominantly using the black-skinned Zinfandel grape combined with a touch of Petite Sirah. This powerful wine shows great depth of flavour with notes of raspberry and blackberry jam layered over a savoury thread of smoked meat and spice.
For those of you who cannot resist a deliciously creamy Chardonnay, Kendall-Jackson Vintner's Reserve Chardonnay 2018 is a superb choice. There's a good reason why this barrel-fermented white with its notes of buttered toast and tropical fruit has been ranked as America's favourite Chardonnay for over 25 years. It is simply excellent and is able to hold its ground against other Californian Chardonnays, some of which are significantly more expensive.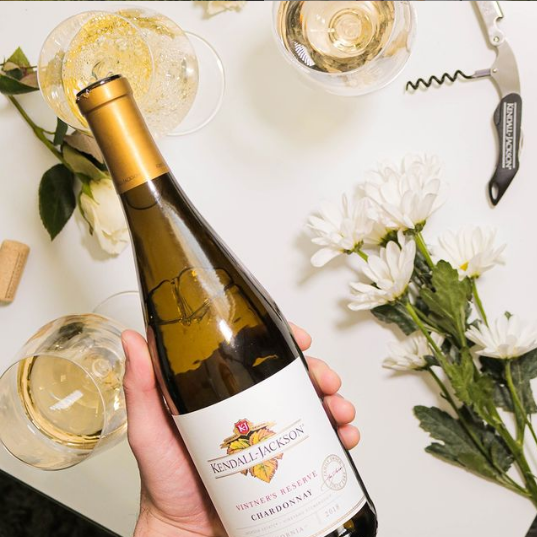 As the ultimate treat, you really must experience Clos du Val Estate Cabernet Sauvignon 2017, whose debut 1972 Cabernet Sauvignon was included in the famous 1976 Judgement of Paris line-up. This outstanding Napa Valley Cabernet is plush and rich with enticing aromas of black fruits, cedar wood, dark chocolate and leather. Aged in French and Hungarian oak barrels, it drinks brilliantly now but it's also one to cellar for up to a decade.