The Garage Wine Company: Bringing a Breath of Fresh Air to the Chilean Wine Scene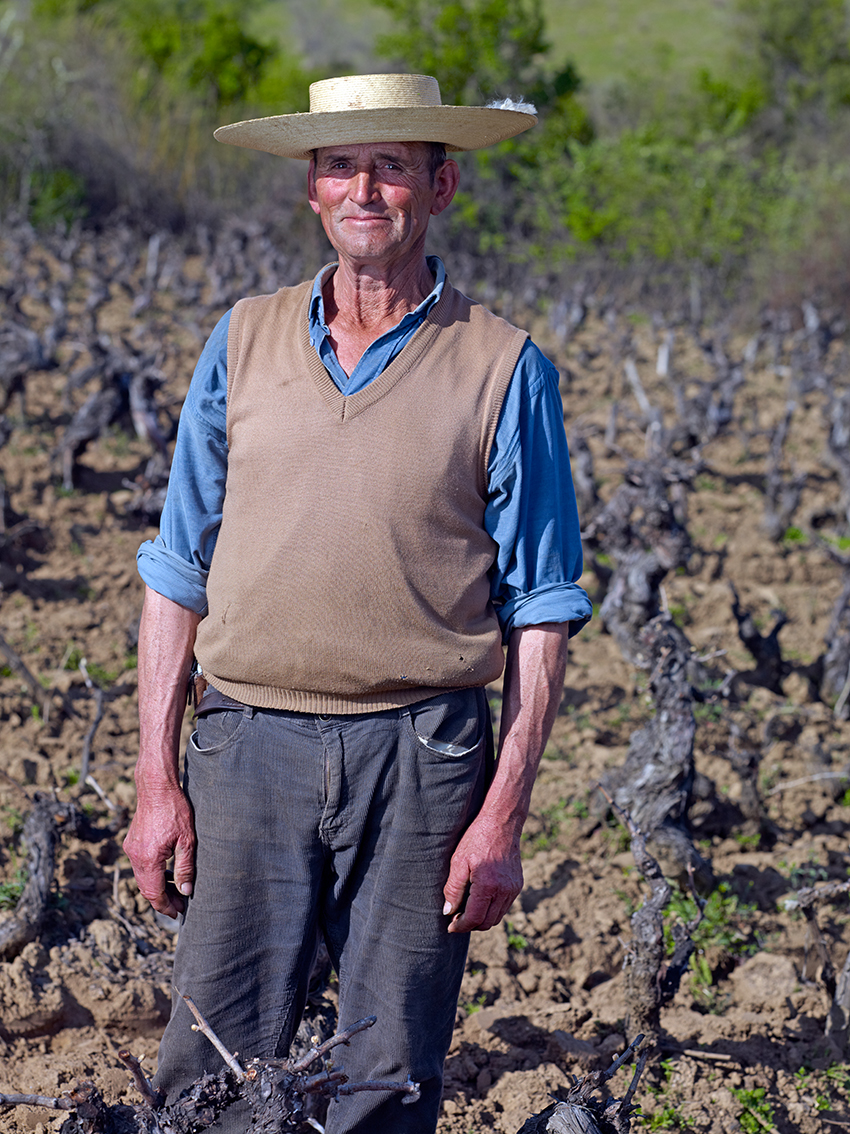 There has been much discussion in wine circles in recent years about authenticity and sustainability in winemaking. As these values are becoming increasingly important to wine drinkers, many producers are quick to claim that their wines are 'authentic' and/or 'sustainable' but sadly this is often just lip service. However, the wines crafted by the Garage Wine Company in Chile using traditional winemaking methods are both authentic and sustainable. We are so excited to introduce you to these remarkable wines and it is an honour and privilege to be working with the innovative co-founders of the company – the charismatic Derek Mossman Knapp, his super-talented winemaking wife Pilar Miranda and Dr Alvaro Peña, a prominent Chilean oenologist.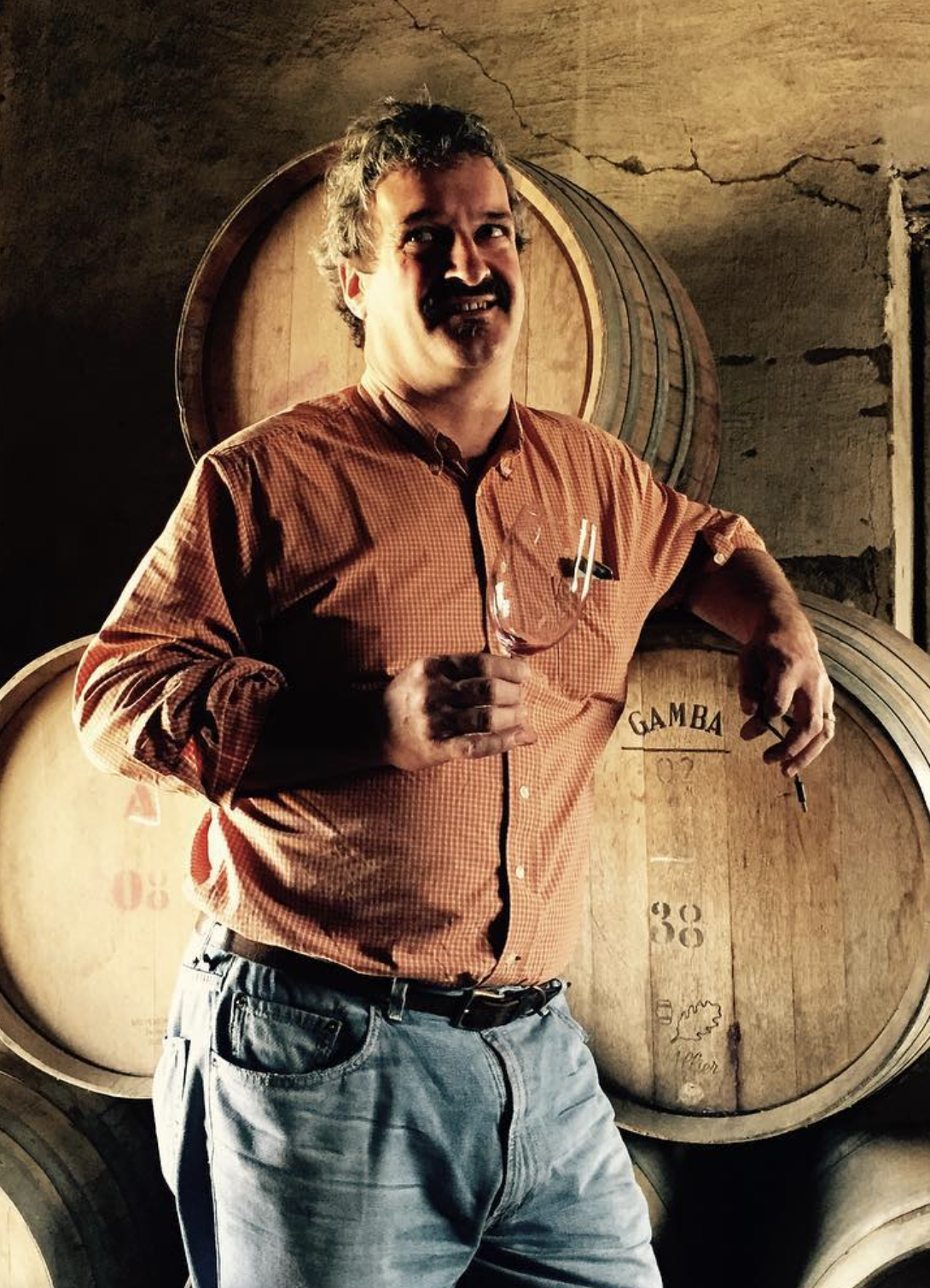 As the name suggests, the company was established in Derek and Pilar's garage twenty years ago. However, they quickly realised that it was not easy to run a small cellar in Chile – a country dominated by winemaking giants that produce large amounts of reliable wine from very familiar grape varieties. Few vineyards were prepared to sell them small quantities of grapes, printers didn't want to print so few labels and capsule makers had ridiculously high minimum order quantities. However, Derek, Pilar and Alvaro were not to be deterred and found ways to overcome these challenges. They adopted recycled bottles that came in trays rather than pallets, silkscreened bottles using earth-friendly inks to avoid high printing costs and used food-safe wax to seal bottles instead of capsules.
When the one vineyard that had been supplying them with grapes decided to stop – preferring to sell their fruit to better-known producers – the Garage Wine Company looked further south to the Maule and Itata Valleys in the dry-farmed Secano Interior region. There, the winery started working with small-scale, unknown growers whose ancestors had been dry farming the land since Colonial Times.
To this day, these farmers continue to use the wisdom handed down through the generations, resulting in better quality fruit and, ultimately, more characterful wines. Farming methods include using horses and ploughs to cultivate vineyards. And the Garage Wine Company truly cares about the vignerons that they work with, ensuring that they receive a fair price for the grapes so they can sustain both their families and communities.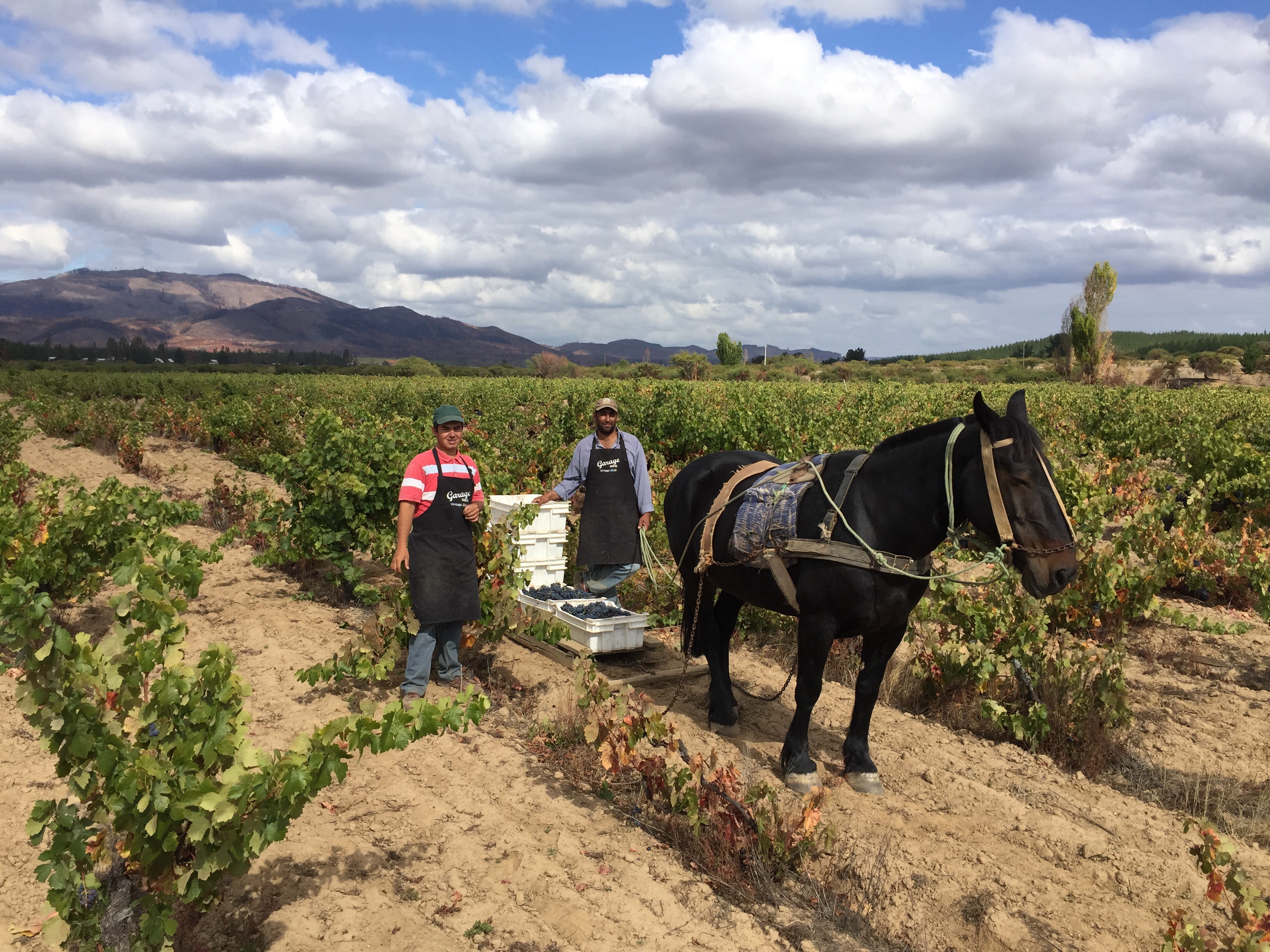 As far as the winemaking is concerned, wines are made by hand using natural rather than commercial yeasts in small, open top fermenters. Each parcel of grapes is vinified separately in very small batches or 'lots,' which are labelled with individual lot numbers that relate to the parcel and vintage. Some wines are field blends from specific vineyard plots/parcels and some are single varietals. Regardless, the winery is proud to source a significant proportion of its fruit from the Secado Interior's old vines. These gnarly old vines are capable of producing incredibly concentrated wines that are bursting with personality.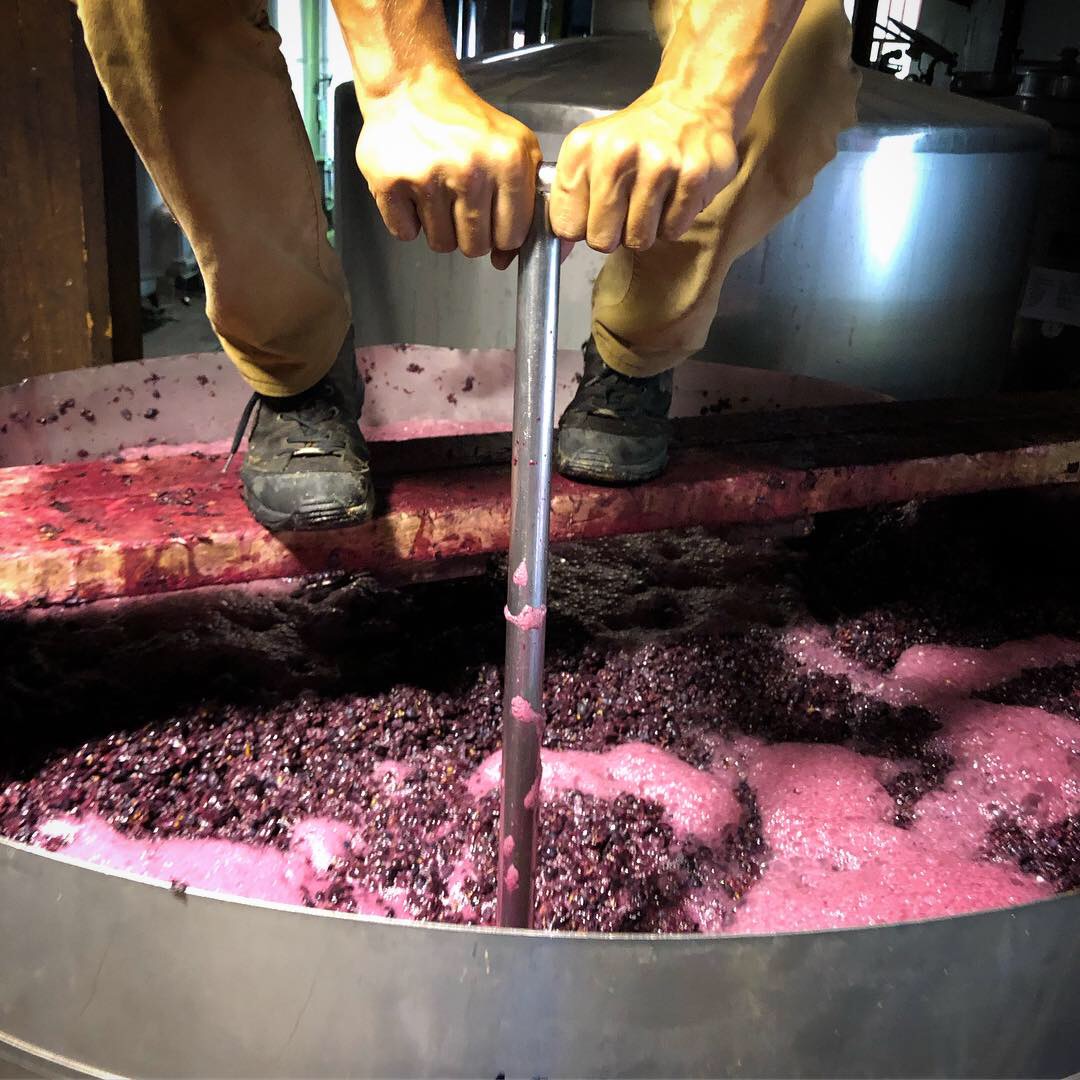 The grape varieties that Garage Wine Company are vinifying are not necessarily the international grape varieties that you might associate with modern Chilean winemaking. Some of Garage Wine's most interesting bottles include under-appreciated or unrecognised varieties like Cariñena (Carignan), Sémillon, Monastrell and the fascinating País grape. This thin-skinned red grape, sometimes likened to Gamay or Pinot Noir, was taken to the Americas from the Canary Islands at the time of the Spanish conquest and has been dry-farmed in Chile since 1548. You don't get much more authentic in terms of Chilean wine than País!
Of course, all of this would be less impressive if the wines were anything other than exquisite. However, the proof is in the pudding. The diverse, flavourful wines produced by Derek and the team are superb, demonstrating that authentic and sustainable wine production is worth the effort. The Garage Wine Company's range of artisan wines have received widespread critical-acclaim from the likes of Robert Parker, who is probably the most influential wine critic of all time. He described them as "….highly personal and full of character." Not only that but Robert Parker's well-respected Wine Advocate publication has declared a huge number of the wines as 'outstanding' with over 90 points. We cannot stress enough what an achievement it is for a small boutique winery like the Garage Wine Company to achieve such consistently high scores on Parker's scale, eclipsing the ratings given to many bigger and more prestigious wineries.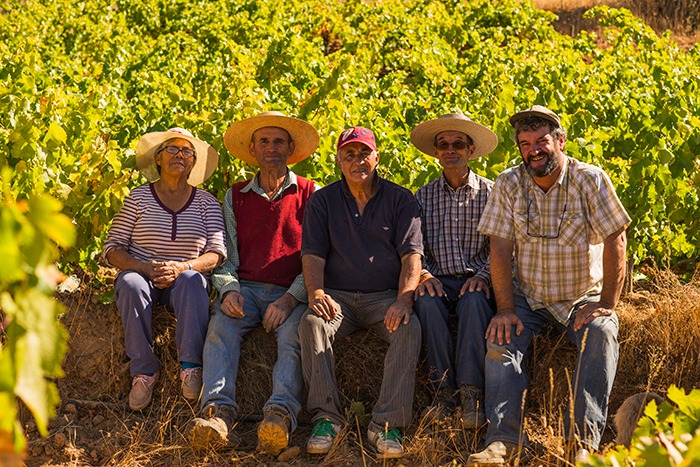 The Garage Wine Company is truly rocking the Chilean wine scene, offering an authentic and sustainable alternative to the raft of corporate wineries that dominate the nation's wine industry. The respect that Derek, Pilar and Alvaro and their team have for the people, traditions and land of the Secano Interior is a breath of fresh air. Derek Mossman Knapp sums it up beautifully:
"What we have discovered ... is that proper farming holds many secrets, not just to growing tastier fruit to make tastier wine, but to providing proper work, leading to a healthier community and healthier soils — ultimately a healthier planet".
By Catherine Fielden