Have yourself a very Freixenet Christmas!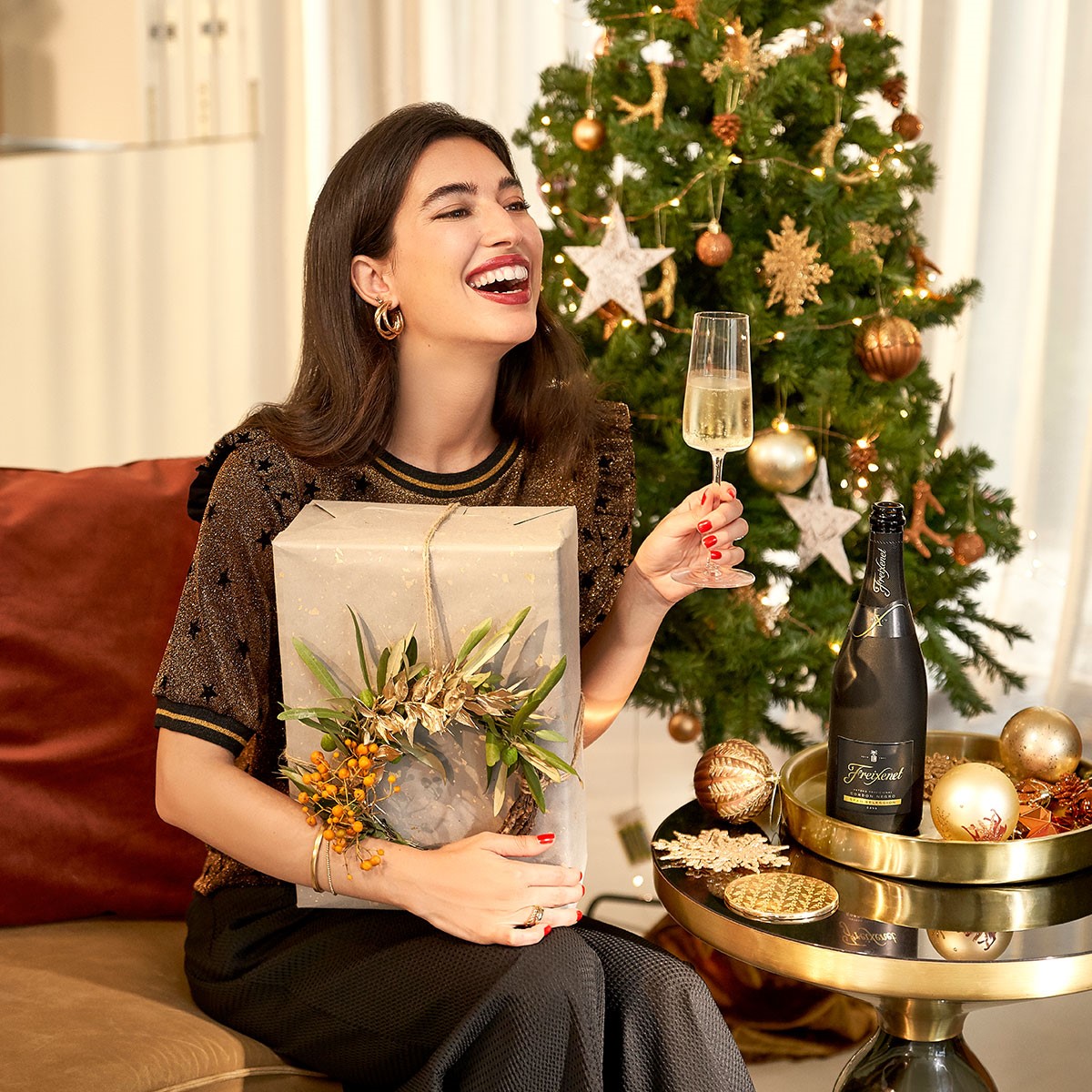 The Spanish celebrate Christmas and the New Year a little differently to us. Traditionally, it isn't Santa Claus who brings presents for well-behaved Spanish children on Christmas Eve. Instead the Three Kings or Three Wise Men (known there as the Reyes Magos) are the ones who deliver gifts during the night of 5th January. However, this only applies to children who have been good – they bring coal for those who are on the naughty list!
Whilst people in Spain enjoy eating Christmas cake, unlike us, they wait until Epiphany on 6th January to tuck into their Roscón de Reyes, a brioche-like cake filled with sweet whipped cream and adorned with candied fruit and almonds. It is customary to hide a small figure of one of the three Kings or baby Jesus inside the cake as well as a dried bean. Whoever finds the small figurine is pronounced king or queen of the feast, whereas the person who finds the bean is responsible for providing the cake the following year!
Then, on 31st December, many revellers are too busy to set off fireworks to welcome in the New Year. Instead, it is tradition to eat 12 "lucky" grapes – one for each chime of the clock at midnight. This is supposed to bring good luck for each of the 12 months of the following year.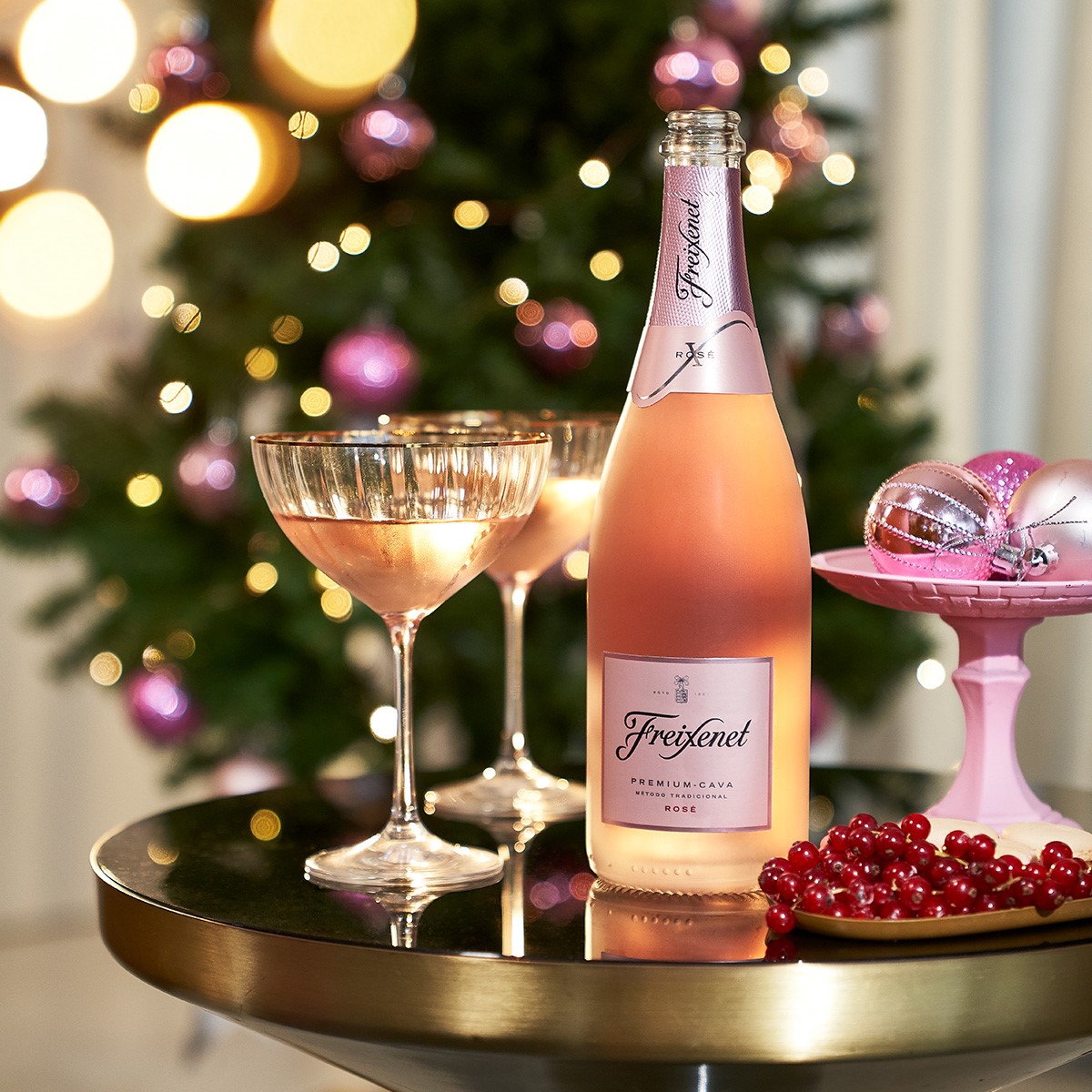 You are also unlikely to find the Spanish sipping Champagne, Prosecco or English Sparkling wine over the festive period. Instead, Cava is king! This Spanish fizz from Catalonia flows freely during the Christmas and New Year Celebrations. The Cava of choice for many Spanish households is Freixenet (pronounced Fresh-eh-net). Just make sure you pronounce the "t" at the end because the name comes from Catalonia, not France!
Freixenet has become so synonymous with Christmas in Spain that the launch of its annual advert has become one of the most anticipated moments in the run-up to Christmas. Oscar-winning actress Liza Minelli was the first big Hollywood name to perform in a Freixenet advert back in 1977, when she sang "Cabaret" at the height of her career. This tradition of big international celebrities featuring in its Christmas commercials continued for many years. The likes of Gene Kelly, Raquel Welch, Kim Basinger, Pierce Brosnan and Gwyneth Paltrow have all been part of this Freixenet Christmas extravaganza.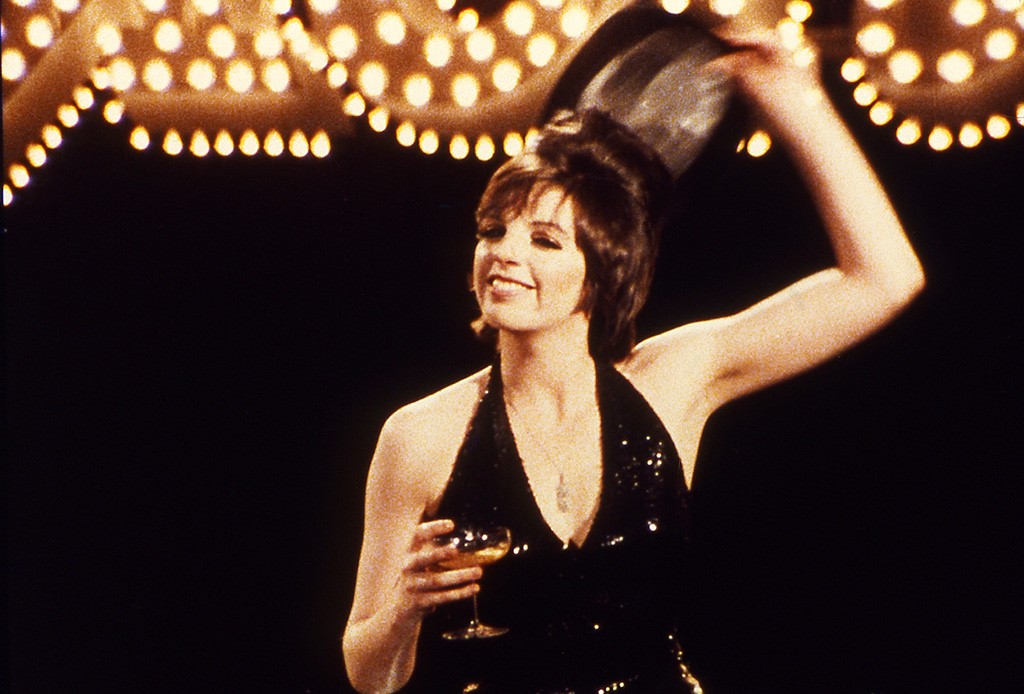 Freixenet isn't just about glitz and glamour! It is a producer with a winemaking heritage dating back to the mid-nineteenth century. That is when the Sala family began making and exporting quality wines in the small Catalan town of Sant Sadurní d'Anoia. Around fifty years later, in 1911, Dolores Sala Vivé, the heiress of Casa Sala, married the youngest son of the Ferrer de la Freixenada family Pedro Ferrer Bosch. This union was the start of a very successful sparkling wine enterprise.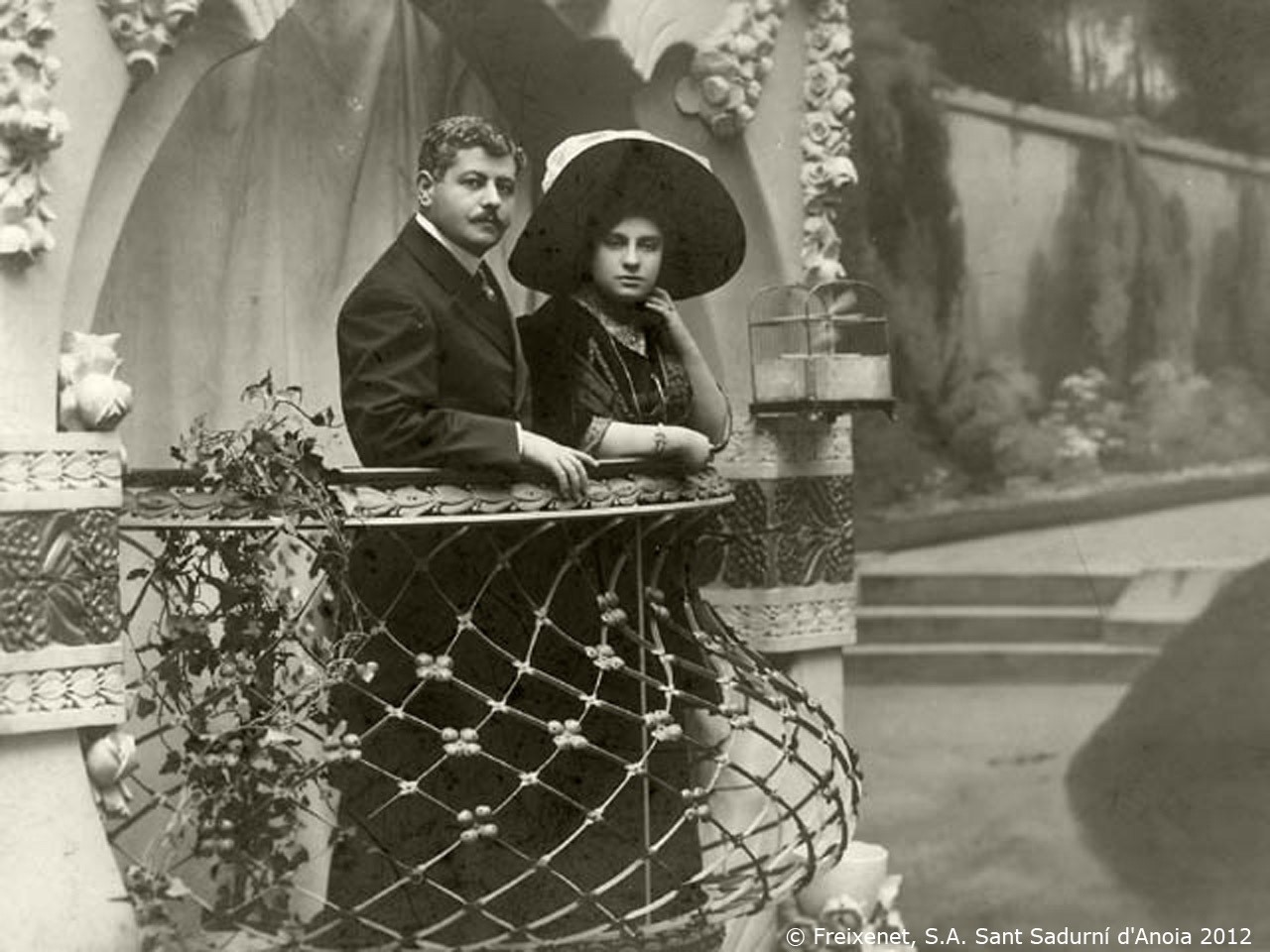 The newlyweds decided to take inspiration from the French region of Champagne and began producing their own traditional method sparkling wine using local grape varieties. They named their company "Freixenet" (Pedro's nickname) which roughly translates as "Ash Tree Grove". However, it wasn't until 1914 when the first bottle of sparkling wine was produced under the Freixenet name.
With Dolores and Pedro at the helm, Freixenet flourished for several years and started enjoying some success overseas. However, the 1930s and 1940s hit the family business hard with the onset of the Spanish Civil War, in which Pedro lost his life, and subsequently the Second World War. However, in the late fifties, the reins of the business passed over to the couple's son José and his ingenuity transformed the company into one of the world leaders in traditional method sparkling wines.
Freixenet's iconic Cordon Negro Cava, in its instantly recognisable black frosted bottle was one of the results of José's creative genius. Since its launch in 1974, this refreshing sparkling wine, made from three traditional Cava grape varieties – Xarel-lo, Macabeu and Parrellada – with the emphasis on the latter, has become synonymous with Freixenet name.
Freixenet Cordon Negro Brut NV has won countless awards over the decades. Most recently, the magnum version (150cl) took home two Best in Class Awards at the prestigious 2021 Champagne & Sparkling Wine World Championship. The 75cl version also received a Bronze award at this year's Decanter World Wine Awards.
If you fancy adding some Spanish flair to your Christmas and New Year celebrations this year, you cannot go wrong with this clean, crisp and well balanced Cava. Its fresh palate of apple, ripe pear and bright citrus flavours culminate in a long finish with exciting notes of ginger. It will go down a treat poured with canapés or as an accompaniment for your Christmas morning brunch.
If you prefer your fizz to be pink, Freixenet has also got you covered. The vibrant Freixenet Cordon Rosado (Rosé) Cava, made from local Trepat and Garnacha grapes, offers rich aromas of ripe strawberry alongside more exotic notes of grenadine and figs. An excellent choice to serve with smoked salmon, it has a lovely acidity that will cut through the oiliness of the fish.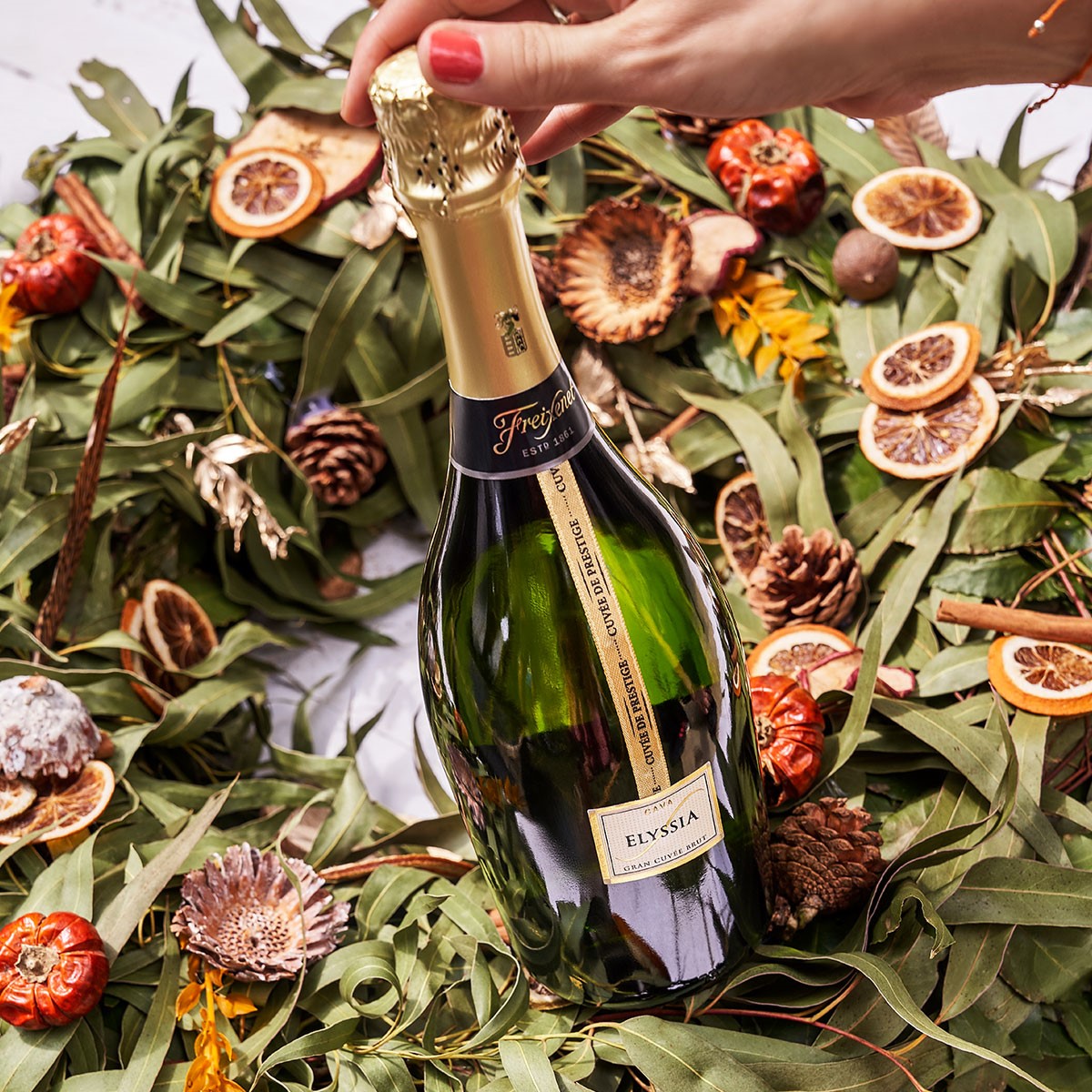 For a truly decadent Cava, you should give the elegant Freixenet Elyssia Gran Cuveé Brut a whirl. It is out of this world. The name is derived from the Latin word "Elysian", meaning "heavenly" or "in a state of perfect bliss". And it's no exaggeration to describe this wine as "heavenly" – it really delivers in terms of balance, finesse and harmony. Most Cavas are made solely from traditional Spanish grape varieties rather than Chardonnay, Pinot Noir and Pinot Meunier, the grapes used in Champagne. However, Freixenet Elyssia Gran Cuvee comprises a blend of Chardonnay and Pinot (like Champagne) alongside two of the traditional Cava grapes, Macabeo and Parellado.
This upmarket Cava tastes delicious with a high aromatic intensity, fresh acidity and fine, lively bubbles. It begins with dusty aromas of almonds and toasted nuts, acacia flowers and light honeyed tones over a background of ripe fruit. On the palate, flavours of peach, pineapple and apple develop into a long balanced finish with additional hints of baked bread and floral tones. It's an absolute winner served as an aperitif but also pairs beautifully with mildly spiced food or manchego cheese.
Why don't you look towards the Iberian Peninsula for inspiration this festive season and make Freixenet Cava your fizz of choice? Whether you are celebrating with Cordon Negro, Cordon Rosado, Elyssia Gran Cuvée Brut or any other tipple that tickles your fancy, the Slurp Team wishes you "una Feliz Navidad" (Happy Christmas!)
All images supplied by Freixenet, S.A.
By Catherine Fielden