Everything's Coming Up Rosé: Our Top Ten Best-Selling Pinks this Summer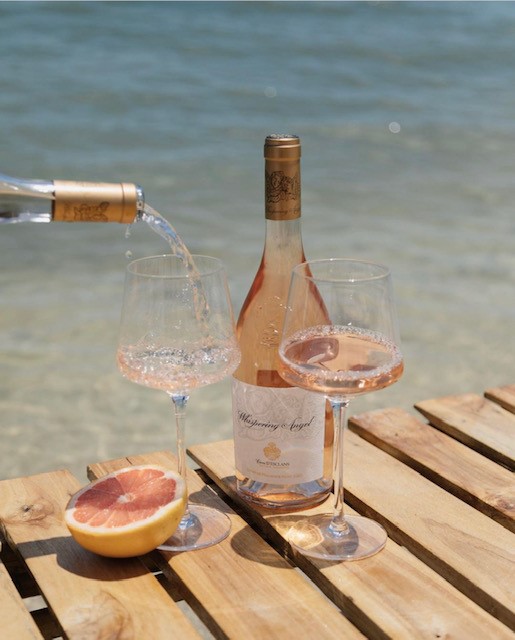 Ranging from the palest pastel pink through to a light cherry red tone, there are probably as many varying shades of rosé wine produced as there are colours on a Farrow & Ball paint colour chart – with a whole spectrum of different flavour profiles! And while there is a lot of choice available depending on whether you prefer a chic, delicate pale Provençal rosé or a deeper-coloured, weightier alternative, there is one thing that we can all agree on – there is nothing like a glass of the pink stuff to put us in the mood for summer.
At Slurp, we all have our own favourite rosés. However, we thought you might like to discover which rosés have been tickling the fancy of our discerning customers over the last few months. So without further ado, here are the pink-hued wines that the cool kids are drinking – our best-selling rosé wines throughout spring and early summer 2021:
Whispering Angel Côtes de Provence Rosé unsurprisingly takes the top spot as our best-selling rosé. It is considered by many as the benchmark of a classic Côtes de Provence rosé and has been nicknamed 'Hampton's Water' after it amassed a huge following amongst well-heeled New Yorkers with homes in the prestigious Hamptons. This iconic wine in produced in the cellars of Château d'Esclans, a winery owned by former Bordeaux winemaking heavyweight, Sacha Lichine. With its crisp strawberry character, delicate herbaceous aromas and a long finish, our customers clearly know a good thing when they see it.
Care for Wild Arthur Pale Rosé has taken our customers by storm since its launch last September with its aromas of fresh raspberries intertwined with other red berries and citrus fruits. This gentle Pinotage rosé from South Africa has already brought home several awards, including a Silver Medal at the 2020 Drinks Business Autumn Tasting Competition and 3 Stars at the more recent Harpers Wine Star Awards. Not only that 20% of profits is donated to the Care for Wild Rhino Sanctuary, which provides care and rehabilitation to a wide range of animals, particularly baby rhinos, who become orphaned due to poaching.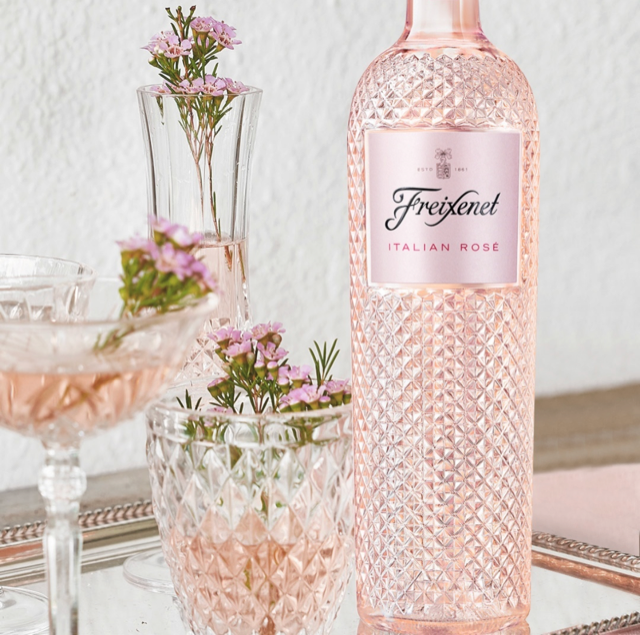 Freixenet Italian Rosé is a subtly perfumed pink from an iconic producer, which looks the part in a striking diamond cut glass bottle and also raises the bar in terms of elegance and flavour. This blend of classic grape varieties from the north-eastern Veneto region impressed judges at this year's Harpers Wine Star Awards where it was awarded an impressive four stars. You can expect to find lots of juicy fruit flavours on the palate, such as ripe strawberries and cherries.
Mirabeau Pure Provence has made a big impression on Slurp customers since this enticing pale pink wine first landed on our shelves, with its dry fresh acidity and aromas of summer berries. It is produced by the award-winning Domaine Mirabeau, which was founded when British couple, Stephen and Jeany Cronk, decided to swap their corporate lives for a new adventure in Provence just over a decade ago. They dreamed of establishing a boutique winemaking operation that would produce world-class rosé wines, something which they've certainly achieved. Even Robert Parker, who is considered the most influential wine critic in the world, described Mirabeau as "about as good as Provençal rosés get".
Cuvée Jolie Terre de Providence Pays d'Oc Rosé was so popular that every bottle sold out. However, all is not lost. The aromatic Jolie Terre Méditerranée Rosé, which incidentally made it to number 15 on our list, offers similar notes of orange blossom, honeysuckle and fresh raspberries. You won't be disappointed with this charming crowd-pleaser.
Freixenet Spanish Rosado, the refreshing Spanish cousin of Freixenet Italian Rosé, is a really exciting addition to Freixenet's portfolio. In keeping with the sophisticated style of Freixenet's other offerings, this new Spanish rosé comes in a standout frosted-glass bottle. The wine is equally impressive elegant aromas of strawberries and orange blossom, and a fruity character of cherries and citrus. Much of the wine's flavour and gorgeous rounded palate are down to the innovative use of the up-and-coming Bobal grape, which creates a complex and robust wine that will appeal to even the most rosé-resistant wine drinkers.
Galeotti Blush Pinot Grigio delle Venezie is a really interesting pink wine because, unusually, it's made from a white grape instead of a red grape – the naturally slightly pink-skinned Pinot Grigio. Its pink hue in obtained from extended contact with the grape skins. The resulting wine is fresh and dry with nuances of raspberry and red cherry.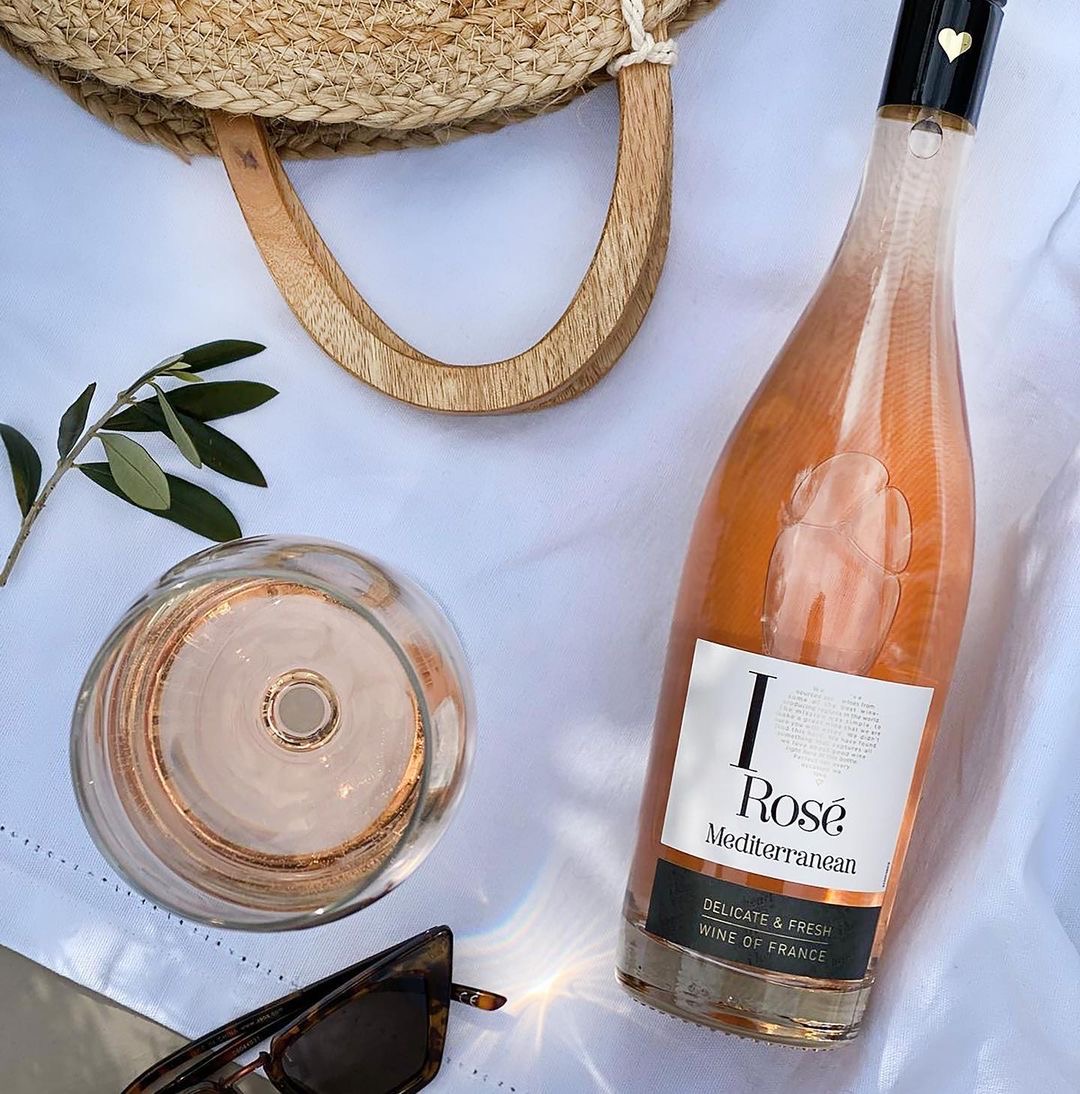 It's no surprise that one of the newest additions to the i heart wine family,i Heart Mediterranean Rosé, has made it into the Top Ten. This sophisticated Provence-style rosé, with a dry, light body and refreshing fruity character, offers excellent value for money. It has to be the ultimate summer quaffer.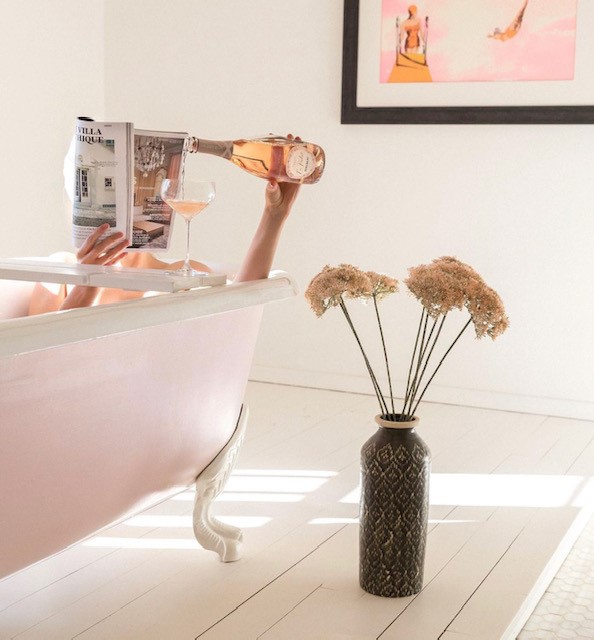 The silver-medal winning Mirabeau La Folie Sparkling Rosé offers everything that you would expect from a beautifully crafted Provençal rosé but with added sparkle. This striking ballet-pink fizz offers a lovely balance of rich and fresh aromas on the nose with apricot, yellow peach, melon, passion fruit, all tied up by a subtle lavender honey note. On the palate, the wine's refreshing acidity gives depth to a creamy white fruit character with an enticing whisper of wild strawberry and raspberry. Whether served as an aperitif or with delicately flavoured canapés, La Folie Rosé will bring to mind the cobbled streets, the endless sea and the purple lavender fields of Provence in an instant.
The last spot in our Top Ten best-selling rosés this spring and summer goes to another Italian pink, the recently-launched Corvezzo Organic & Vegan Venezia Rosé. Crafted at an organic and sustainable family-run winery, Corvezzo Organic & Vegan Venezia Still Rosé is a delightful example of a Venezia DOC rosé, which will wake up even the most tired taste buds. On the nose, it reveals an intense bouquet with mineral notes and hints of citrus and spice. It has a fresh, savoury character and – as you would imagine – is ideal to serve with typical Venetian recipes, such as fresh, lightly fried fish of the day caught in the Adriatic Sea (or elsewhere!)
By Catherine Fielden