The Many Faces of Chardonnay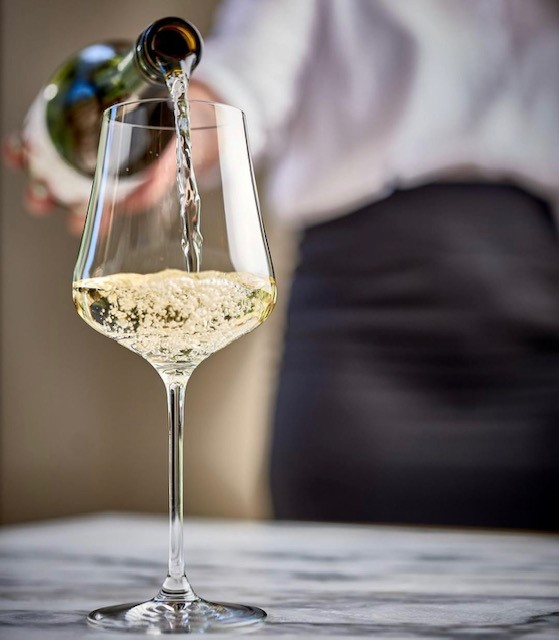 I have lost count of the number of times that someone has told me that they dislike Chardonnay but love Chablis - or sometimes, the reverse. However, in order for a wine to use the designation of Chablis on its label, it must be made from 100% Chardonnay grapes.
So how can it be that someone who professes to adore Chablis be so opposed to the idea of Chardonnay?
Usually when someone tells you they don't enjoy Chardonnay, what they really mean is that they tried a version of Chardonnay that was sold in huge quantities in the UK in the 1980s and 90s. These wines often hailed from South Australia, were sold extremely cheaply and derived their overly oaky, astringent flavours from throwing bags of wood-chippings into the vat rather than through the subtle process of barrel ageing. Unsurprisingly, these below-par Chardonnays sparked a movement that even acquired its own acronym – ABC – "Anything but Chardonnay" and the grape variety fell out of favour with consumers and critics alike.
If you are one of the many wine drinkers who abandoned Chardonnay after a bad experience in the past, I urge you to give the grape another chance. It is such a versatile grape that's planted in vineyards across the globe and produced in so many different styles that there really is a Chardonnay to suit every palate.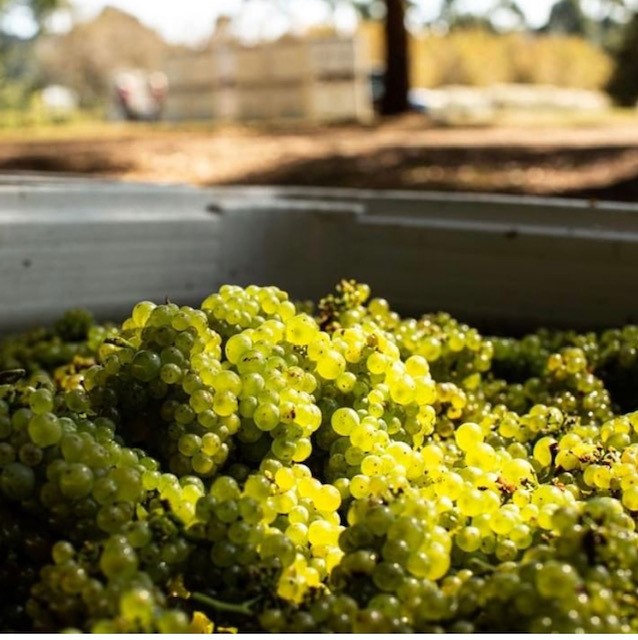 It is widely known as the "winemaker's" grape for good reason. Firstly, it flourishes in a whole range of climates, which have a huge impact on the wine's spectrums of flavours. Depending on where the grapes are grown, Chardonnay is capable of delivering flavours ranging from apple and lemon (in cooler climates) to peach and pineapple (in warmer regions). Secondly, it's incredibly malleable in the cellar which gives a winemaker creative license to craft a wine that can be anything from sleek and elegant - like a Chablis, to full-bodied and buttery with a heavy oak-influence. Depending on how it is made, Chardonnay can be consumed young but has the ability to age gracefully for decades, as demonstrated by a premium white Burgundy. This variety is also commonly used in sparkling wine blends – most notably in Champagne.
For those of you planning to reacquaint yourself with this ubiquitous grape variety, a good starting point is to categorise Chardonnay into three primary styles: Unoaked/Lightly Oaked Chardonnay, Oaked Chardonnay and Blanc de Blancs Sparkling Wine. Although these categories can include wines which demonstrate a whole array of textures and flavour profiles, understanding these three styles will help guide you towards the right Chardonnay for you.
Unoaked/Lightly Oaked Chardonnay
This is the category of Chardonnay that is considered the most "varietally pure" because its flavours come predominantly from the varietal characteristics of the grapes - flavours of apple, lemon and possibly tropical fruits in the warmer regions. This is because this style of Chardonnay is fermented and aged in either stainless steel or concrete rather than in oak, resulting in a crisper, lighter wine where the true character of the grapes shines through.
This style of Chardonnay was made popular in Chablis, the northernmost region of Burgundy, where you can expect the wines to be steely, naturally high in acidity with citrus and white flower aromas, followed by flavours of citrus zest, orchard fruit and hints of salinity on the palate. Some premium Chablis wines are fermented in neutral oak but this is intended to give the wines slightly more texture and will not add any wood aromas or flavours to the wine.
For an affordable classic, zesty Chablis with a crisp steely edge, try Jean Demont Chablis 2019. It provides a great introduction to unoaked Chardonnay with its well-balanced acidity and vibrant minerality. This is a great wine to serve with a seafood platter or grilled fish.
If you are looking for an unoaked Chardonnay with riper fruit flavours, you need to look a little further south than Chablis to the Mâconnais sub-region of Southern Burgundy. Here the warmer climate enables grapes grown on its sun-soaked hillsides to produce wines with flavours of peach and apricot. Although produced in a warmer climate than Chablis, Domaine Corsin Mâcon-Villages Blanc 2019 succeeds in combining a refreshing, steely minerality with a riper stone fruit character. We recommend pairing it with grilled trout, chicken pie or a creamy risotto.
Producers across the world have taken inspiration from Chablis, also making Chardonnay in an unoaked or lightly oaked style. For an Italian take on this wine style, we suggest Antinori Bramito Chardonnay Umbria 2019, an unquestionably fresh, structured wine from one of Italy's most famous and historic winemaking families. Expect flavours of ripe apple, peach, lemons and chamomile, with a touch of vanilla and slight hint of toast from this classic Chablis-style Chardonnay.
Creamy, Oaked Chardonnay
If a bolder white with creamy vanilla notes is more to your taste, oaked Chardonnay should be your go-to wine style. There is no denying that Chardonnay has an affinity with oak and fermenting and/or ageing this adaptable grape variety in barrels adds a completely different dimension. But using oak in the winemaking process doesn't mean that the wine will necessarily have the pungent, overtly oaky character like the aforementioned Aussie Chardonnays of the past.
When used with careful consideration by serious winemakers, oak can provide wines with everything from a more rounded texture to enticing flavours of vanilla, nuttiness, smoke or spice. The difference in textures and flavours acquired from time spent in oak can be attributed to various factors: The age of the barrels, how long the wine spends in oak, the type of oak used (usually French or American) and how much a barrel is charred inside by the cooper when it is constructed.
As the wine rests in oak barrels, it can also go through an additional fermentation process called Malolactic Fermentation (MLF) which transforms Chardonnay's naturally present tart malic acid into a milder creamier acid. This is yet another way that winemakers can fine-tune a Chardonnay, giving it a creamier, more buttery character.
Without doubt, the paradigm of oaked Chardonnay comes from the great Burgundian villages such as Meursault, Puligny-Montrachet and Chassagne-Montrachet. These wines are some of the most full-bodied, deliciously complex and age-worthy whites in the world. For a truly unforgettable experience, Bachey-Legros et Fils Puligny-Montrachet 2017 is the wine to savour. This classy white Burgundy, from one of the most hallowed winemaking villages on the globe, has a mineral palate with a fine concentration of citrus, melon and stone fruits, balanced beautifully with a touch of oak.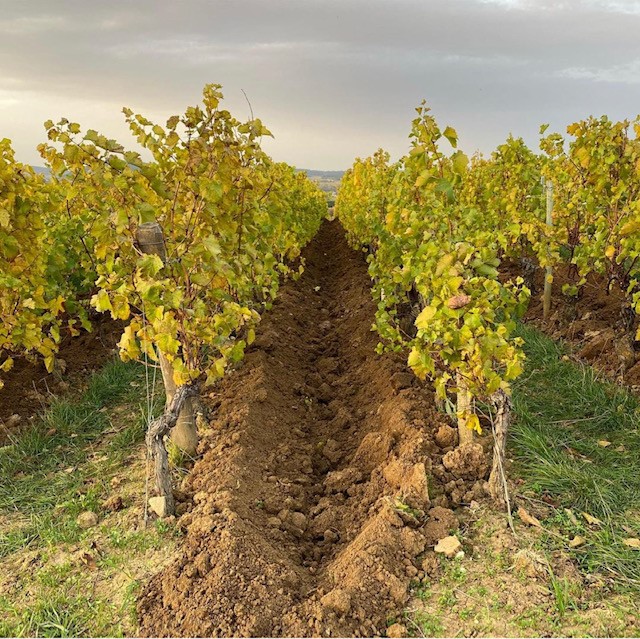 However, other countries aside from France are also producing premium oaked Chardonnay. The 2018 vintage of Ten Minutes by Tractor Estate Chardonnay, hailing from the highest and coolest part of Australia's Mornington Peninsula, is able to challenge many fine white Burgundies in terms of quality and elegance. Peach and stone fruit overlay a nutty, flinty and delicate nose. The benefits of Mornington Peninsula's long-ripening season can be found in the wine's crisp acidity which cuts through the fleshy fruit flavours. This outstanding wine is perfect served with a Sunday roast and all of the trimmings.
Blancs de Blancs Sparkling Chardonnay
Most Champagnes are made from blends of Pinot Noir, Pinot Meunier and Chardonnay. However, when you see the term Blanc de Blancs on a label, this indicates that it contains only white grapes – in Champagne, this means Chardonnay. Champagne's chalk soils impart mineral notes into Chardonnay grapes which translates into a crisp, pure Champagne which tends to have a more elegant character than Champagne that includes red grapes in the blend.
A Champagne which beautifully demonstrates how a pure, refined Blanc de Blancs Champagne should taste is the award-winning Charles Mignon Premium Reserve Champagne Brut Blanc de Blancs NV. Produced by a small family-owned Champagne House based in Epernay, this elegant fizz is a delightful golden colour with a persistent mousse and a fine chain of ascending bubbles. Delicate aromas of yellow fruit – peach and apricot – lift out of the glass alongside hints of lemon and grapefruit. On the palate, peach and apricot flavours give way to a mineral and citrus finish.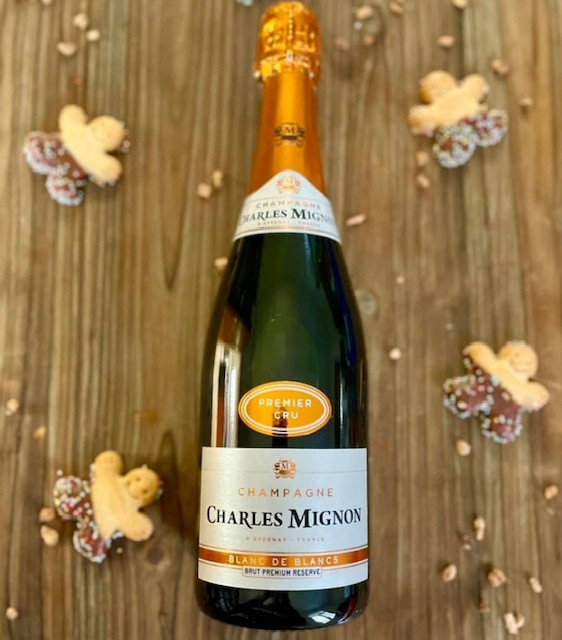 By Catherine Fielden