South American Wines with Altitude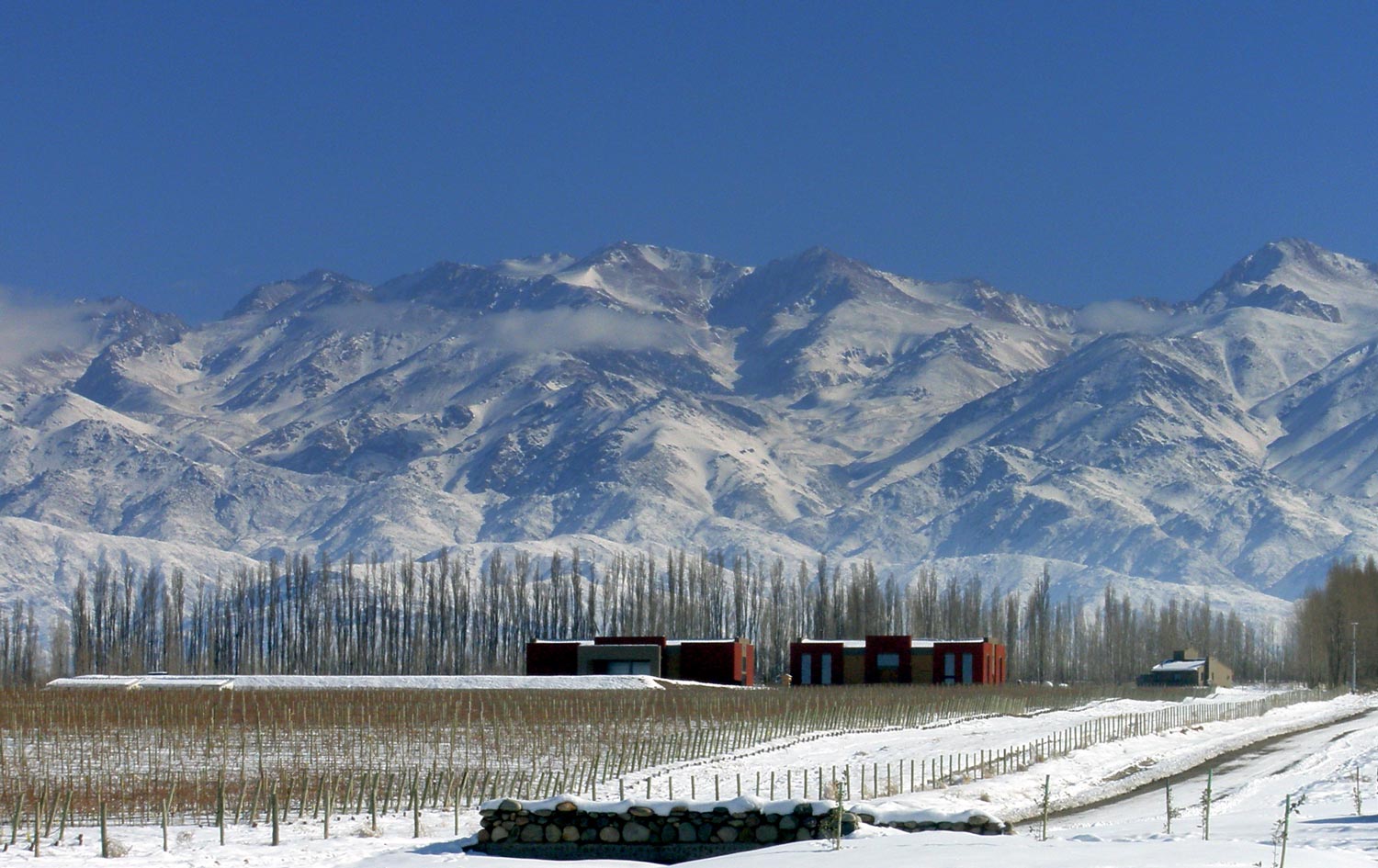 In recent years, a trend has emerged where winemakers have been increasingly using the term "high-altitude" on their wine labels as a major selling point. This has especially been the case in the South American wine-producing countries of Chile and Argentina which sit on either side of the snow-capped Andes mountain range. Vines were originally planted by European settlers on the warm, fertile valley floors in both countries but vineyards have been rapidly creeping further and further into the Andean foothills with some of Argentina's highest vineyards now situated over 3,000 metres above sea level.
But why are winegrowers choosing to plant vines on the inhospitable slopes of the Andes, in what are considered to be "extreme" vineyards? The picking, pruning and cultivation of grapes is often done manually, due to the difficult terrain, which is extremely costly for the winery. Is it really worth it? Do grapes grown at such a high elevation have a real impact on the style and quality of a wine? Or are wine producers merely trying to make their wine stand out in a crowd by giving them a unique selling point?
Here's everything you need to know in order to impress your next dinner party guests with reasons why altitude makes such a difference to a wine's quality and character.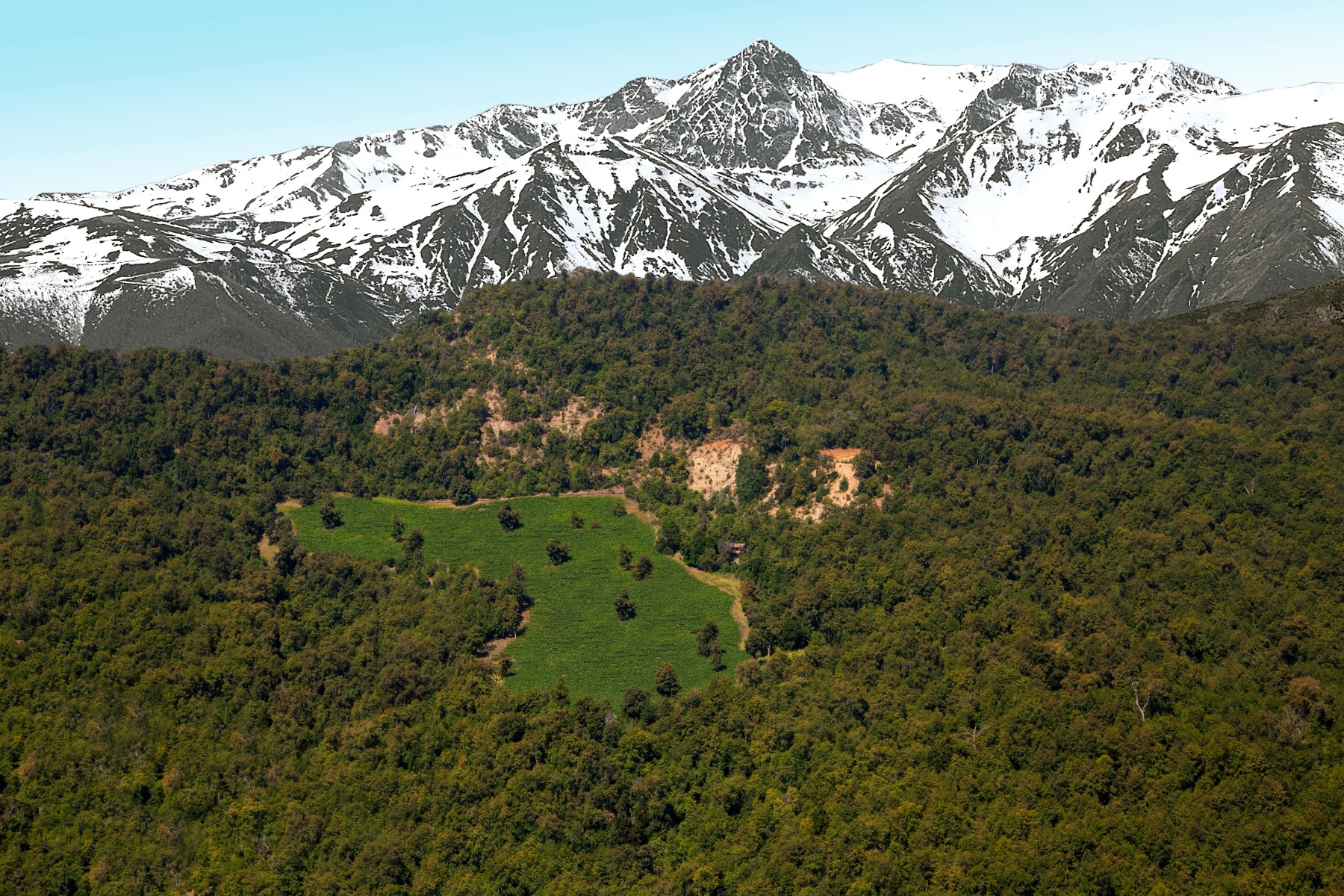 Reason One: Climate
South American grape-growers have started planting vines at higher altitudes because temperatures are lower and the climate where grapes are grown has a huge impact on the resulting style of wine. (The average temperature falls by 1°C for approximately every 150 metres that you climb). Wines from warmer zones have different characteristics to those made where temperatures are milder.
Argentina and Chile's traditional wine-producing areas have a warm, dry climate and you would generally expect wines from these regions to be riper and fruitier with less acidity and rounder tannins. In contrast, grapes grown at altitude (where mountains fogs and winds have a cooling influence) generally produce fresher, livelier wines.
Reason Two: Sunny Days and Chilly Nights
The high-elevation vineyards on the slopes of the Andes Mountains benefit from intense sunlight during the daytime which thickens the skins of the grapes. This contributes tannin, colour and intense flavours to the fruit. Night-time temperatures in the mountains then plummet, forcing the grape's ripening process to slow down.
The gap between the hottest day-time temperature and the coolest night-time temperature is known as the diurnal range.
This combination of very high levels of sun exposure and chilly nights allow grapes to develop flavour and sugar without losing acidity, resulting in wines that have elegance, firmer tannins and a more aromatic character.
Reason Three: Well-Drained Soil
Another advantage of growing grapes on rocky mountainous soil is the excellent drainage. Well-drained soils encourage the vine to send its roots deeper into the ground to find nutrients and water. Most of the vine's energy is therefore used up trying to survive and it produces lower yields than if it were grown in more fertile soils. However, the berries produced by these high-elevation, lower yielding vines produce grapes with more concentration and flavour.
A True Mark of Distinction
In essence, dramatic contrasts in temperature, more concentrated sunlight and excellent drainage are the main factors that impact the style and quality of wines made from grapes grown at altitude. Unfortunately, these wines are more expensive to produce and often retail at higher prices than those from the valley floors. However, the elegance, concentration and bright acidity that they offer make them worth the money. Promoting a wine as "high-altitude" is not a marketing gimmick, it is a true mark of distinction.
Not Forgetting: Climate Change
The other point worth mentioning is that global warming is now playing a part in determining where winegrowers choose to locate their vineyards. Grapes grown at lower altitudes are being exposed to warmer temperatures than before. When temperatures become too hot, grapes are at risk of losing freshness and developing over-ripe flavours. Consequently, winemakers are looking to the future and moving further up the slopes in a bid to counteract the effects of climate change on their wines.
High Altitude Wines to Try
Aresti Trisquel Series 'Altitud' Merlot 2018 is made from fruit grown at a remote vineyard, situated 1,245 metres above sea level, in Chile's Curicó Valley. This powerful Merlot has an aromatic palette of fresh fruit, sweet spice and herbs. It is a fine example of what a high altitude wine can offer with layers of complexity and a long finish. We recommend pairing it with lamb or cheese.
Finca Ferrer Acordeón Malbec 2018, hailing from Argentina's up-and-coming Guatallary region in the Andes Mountains, provides all of the black fruit character of a traditional Argentinian Malbec but with a real backbone of mouth-watering natural acidity and structured tannins. You can taste the pure, crisp intensity of altitude in this wine with its concentrated fruit flavours and touches of vanilla, spice and chocolate. Unsurprisingly, this is an excellent wine to pair with a classic Argentinian steak but would also work well with pork ribs.
By Catherine Fielden