What better day is there than International Women's Day to raise a toast to the inspirational women in wine who have helped shape, what has traditionally been, a male-dominated industry? There have been so many trailblazers that it is impossible to put together a comprehensive list. However, here are three dynamic women who have broken down barriers and played a part in creating some of the superb wines on Slurp's shelves.
Izele Van Blerk – KWV, South Africa
Let me introduce you to Izele van Blerk, the multi-award winning winemaker who is taking the South African wine industry by storm. Van Blerk's former career as tennis player was cut short after she sustained a knee injury but she turned to winemaking rather than settling for a desk job. Van Blerk's interest in wine was initially sparked by her late Father who worked as a viticulturist and used to take her along to the vineyards when she was young.
After studying for a BSc in Viticulture at the prestigious Stellenbosch University and a stint at Italy's state-of-the-art Falesco Winery, Van Blerk joined leading South African wine and spirits producer KWV. She is now the driving force behind its critically-acclaimed premium wine range, The Mentors. This outstanding range was created to demonstrate how Mother Nature's raw power and beauty can be harnessed to make expressive South African wines using small-batch vinification.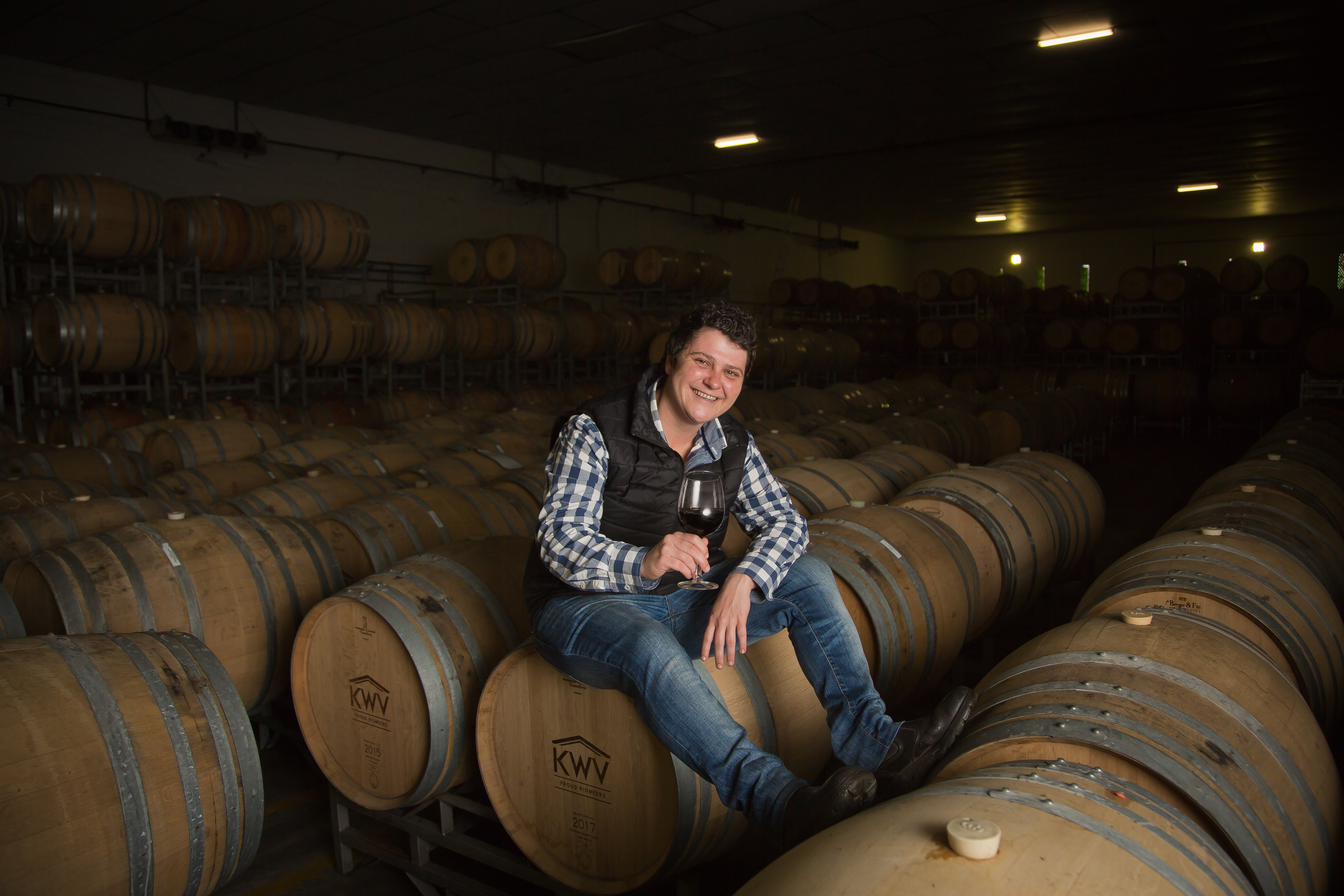 Since her appointment at KWV, Van Blerk has spent much of her time in the cellar researching and experimenting with different barrels, niche grape varieties, winemaking techniques and yeasts to ensure her wines are the very best that they can be. However, she readily admits that not all of her experiments work and has previously stated that: "If I don't make mistakes in the winery, I'm not doing my job."
Van Blerk's hard work and research is paying off. The Mentors Range cannot fail to impress even the most discerning wine drinker, particularly the stunning barrel-fermented KWV The Mentors Chenin Blanc Coastal Region 2019. Combining fruit from Paarl and Swartland, this distinctive Chenin Blanc has an enticing richness that is balanced by a great natural acidity and freshness. The wine is bursting with aromas of apricot, peach and ripe mango, embellished with hints of lime and mandarin.
Vanesa Insausti – Bodegas Solar Viejo, Rioja, Spain
In Rioja, women have always tended vines and harvested grapes, but it is only in the last few decades that they have taken some of the region's more prominent roles. Today, the region has its fair share of female winemakers who play an important role in invigorating the local wine industry.
One such winemaker is the talented Vanesa Insausti, who works her magic at the Solar Viejo winery, in the foothills of the Cantabrian Mountains. Insausti was brought on board to develop Solar Viejo's vision of making wines that reflect their origin. She has risen to this challenge with passion and dedication.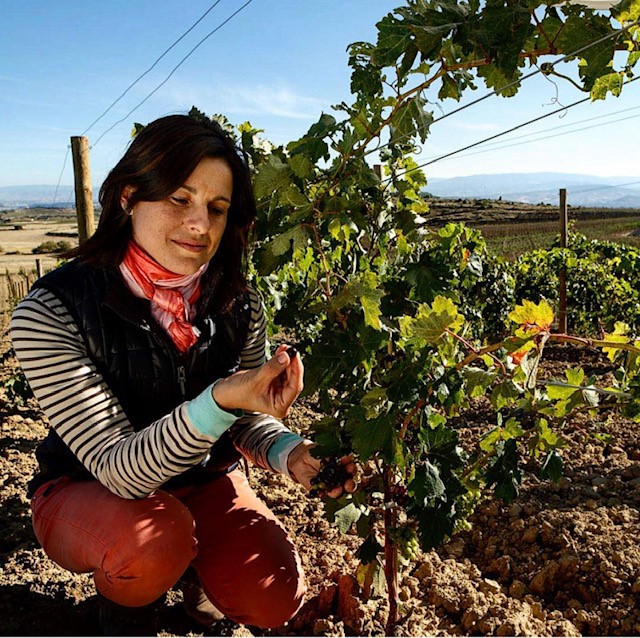 Firstly, Insausti truly understands the Rioja region and its wines, emphasising that, "I am Logroño (her home town in Rioja), I am Rioja".
Not only did she grow up among Riojan winemakers but, after graduating with a Masters in Oenology, spent years working at various Bodegas in the region where she learned from vintners who were "obsessive about quality". Her connection with the area means that she knows exactly where to source the very best grapes for her Rioja blends.
At Bodegas Solar Viejo, Insausti is not only meticulous about ensuring consistency of quality across all of the portfolio but, like Izele van Blerk, she is also committed to researching new techniques and approaches to winemaking. Her strategy is clearly working because her youthful, fruit-forward wines have been garnering plenty of positive attention from consumers and critics alike.
Her absolute masterpiece has to be the outstanding Orube Seleccion de Familia , the vintage 2017 was recently awarded the Gold Medal at the International Wine & Spirits Competition 2020, receiving 95 points – one of the highest scores. The judges applauded the wine for its "velvety aromas of forest fruit cake on the nose" and stated that it had a "harmonious body on the palate, with opulent flavours of chocolate and ripe blackberry that ends in a fabulous finish".
Lily Bollinger – Champagne Bollinger, France
Although female executives and winemakers are still under-represented in the Champagne industry, its history has been punctuated with the achievements of several shrewd and courageous women. One of these revolutionaries was the savvy and witty Lily Bollinger, whose love affair with champagne began in 1923 when she married Jacques Bollinger – the grandson of Joseph Jacob Bollinger, one of the co-founders of the iconic Champagne House.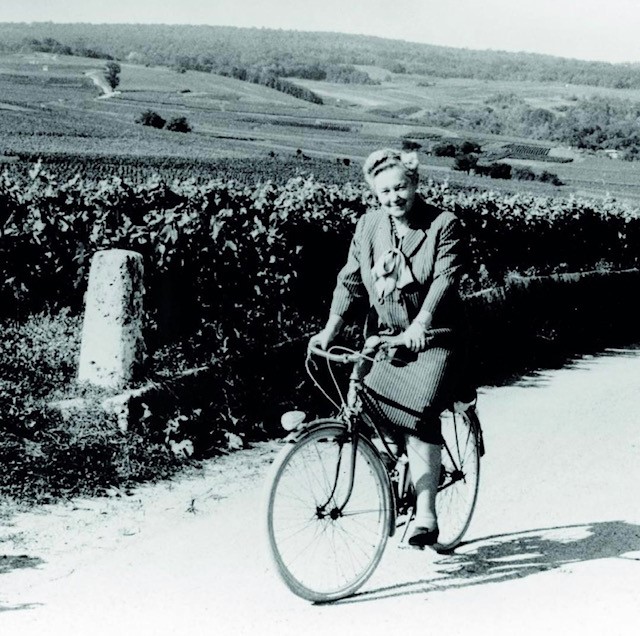 Following the sudden death of her husband at the height of the Second World War, Madame Bollinger was faced with a dilemma. Should she step aside or take over the reins herself? Thankfully the 42 year old widow chose the latter option. For thirty years, she put her unique stamp on the Champagne House, guiding it through the tumultuous war years and Nazi Occupation. Once the war ended, she travelled tirelessly to promote the Bollinger brand giving it greater international exposure.
Under Madame Bollinger's stewardship, the Champagne House acquired additional vineyards to increase grape supply and she was instrumental in Bollinger becoming recognised as the official champagne of the James Bond films. We also have Lily to thank for Bollinger's emphasis on Pinot Noir grapes in its Champagne blends giving the wines their signature richness.
Lily Bollinger is remembered for not only for her strong business acumen and staying true to her convictions but also her sparkling wit and charm. When interviewed by a British journalist about her beloved Champagne, she famously remarked,
""I drink it when I'm happy and when I'm sad. Sometimes I drink it when I am alone. When I have company I consider it obligatory. I trifle with it if I'm not hungry and drink it when I am. Otherwise I never touch it – unless I'm thirsty."
Next time you enjoy a bottle of Bollinger Champagne, be in no doubt that Lily Bollinger played a huge part in propelling the brand to the legendary status it enjoys today. You definitely can't go wrong with the toasty, crisp Bollinger Rosé Champagne with its luscious berry notes.
By Catherine Fielden