Slurp x Novikov: Wine and Food Pairing Collaboration
Freddie Copestick Comments
As the lockdown eases we want to celebrate the fact that some of our favourite restaurants in the UK are beginning to open.

The wine and food pairing has been done by the intrepid Peter Horton via the Instagram page @catererchronicles. Peter has many years of wine buying and restaurant experience and is well placed to match these excellent dishes with some of our very best wines.
13th June 2020
We start the series by featuring two tantalising recipes from the outstanding Novikov which is situated in the heart of London's Mayfair.

Novikov will be open for collections and deliveries from Monday 15th June. Both the Italian and Asian kitchens will be back in action. You can find out more about Novikov2Go, and view their menu here >>>.
Smoked Aubergine Salad + Belle Année Rosé: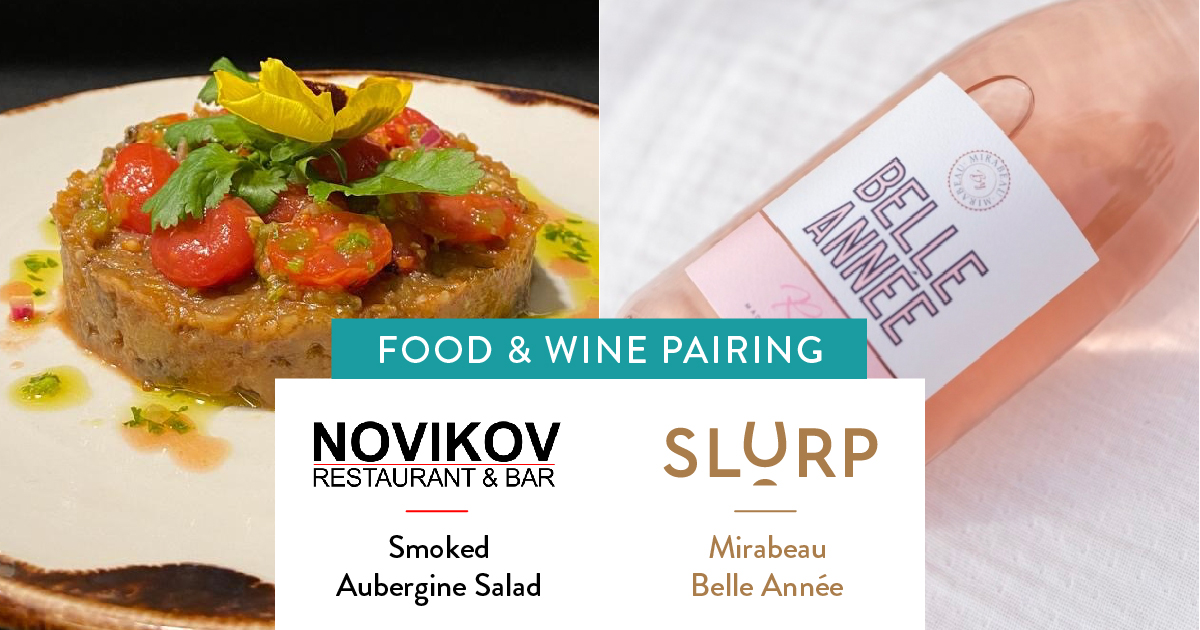 What Peter says: " I'm excited to try Novikovs Smoked Aubergine recipe from their Asian kitchen, an easy to make salad full of flavours with subtle spice of coriander, garlic and cumin. To my mind the perfect wine to go with this is Mirabeau's Belle Annee, a fresh very well made rose with lovely summer fruits flavours but with a hint of spice on the palette which will really compliment the salad without being overpowered by it, a steal at £9.95. A perfect Match.
A smokey, subtly-spiced aubergine layer is topped with a cherry tomato dressing. Delicious! View the recipe by clicking here.



Cavatelli with borlotti beans and mussels + Freixenet Pinot Grigio: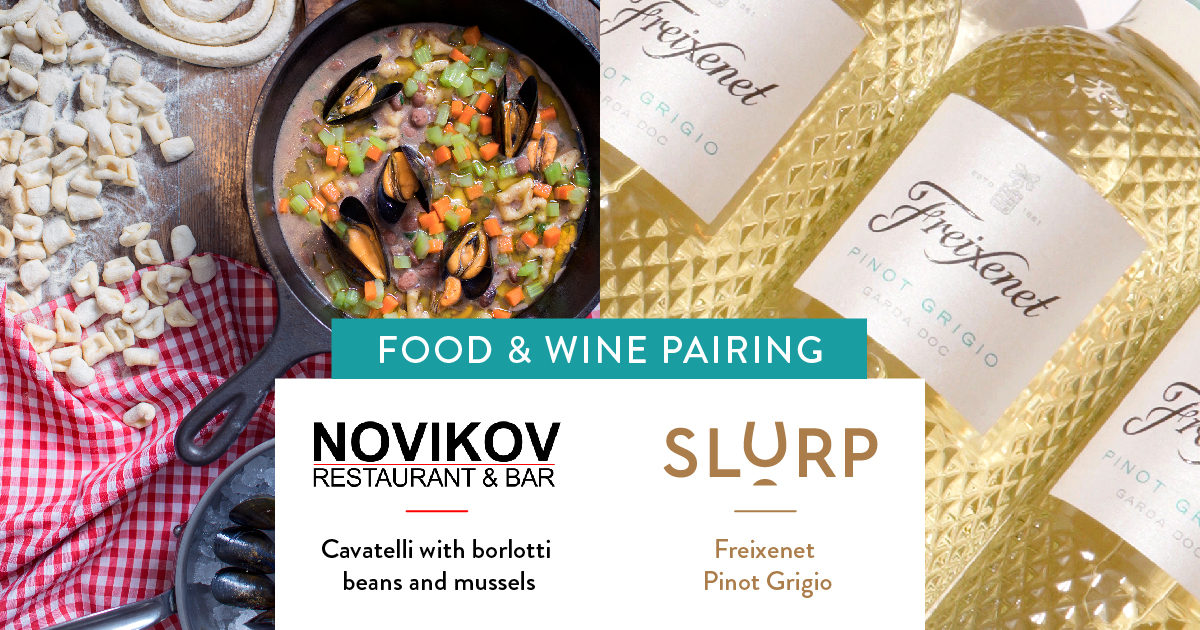 Another great recipe to try from Novikov Italian kitchen, their Cavatelli with Borlotti beans and mussels. This fullsome dish needs a wine that will stand up to all the flavours of summer vegetables and mussels but not over power it by being oaked or too flowery. My recommendation is Frexinet's Pinot Grigio. An extremely well made wine that is crisp with citrus flavours on the palette and subtle floral notes , ideal for this summer dish. delicious.
Have some fun making your own pasta at home! View the recipe by clicking here.