Verdejo – The Green, Green Grape of Spain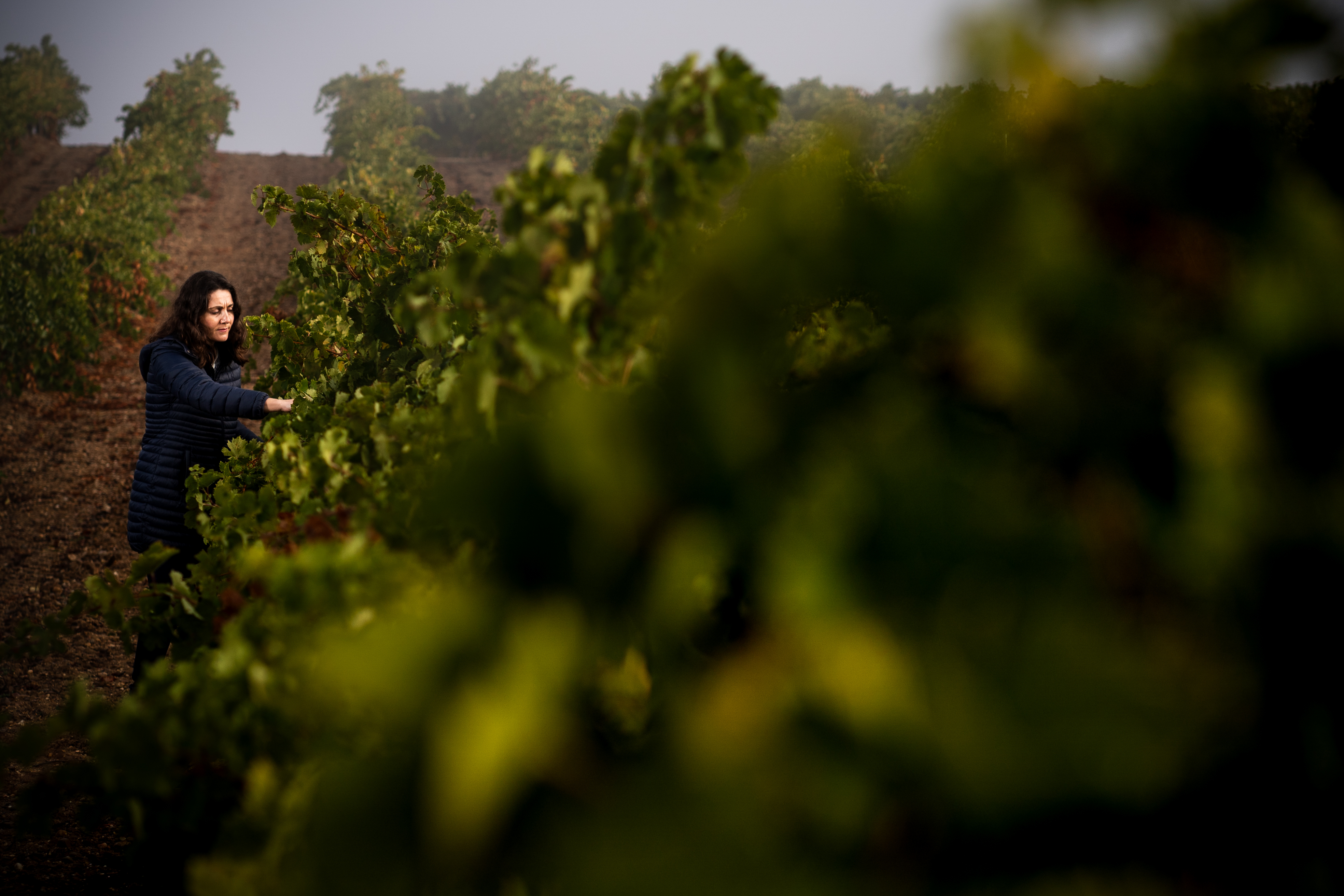 When faced with the choice of which wine to buy, most consumers stick with what they know. It's easier and safer to choose the same refreshing Sauvignon Blanc, smooth Merlot or spicy Shiraz over and over again because you've tried them before and you know what to expect from the bottle. That said, you don't tend to eat the same meal over and over again so why buy the same wines made from the same few grape varieties?
It's not entirely surprising. Just 13 grape varieties make up over one third of global wine plantings. These are the so-called "international" varieties such as Chardonnay, Cabernet Sauvignon and Pinot Noir, most of which originated in France but are now grown in wine regions around the world. This means we are putting all of our eggs in one basket when you consider there are over 10,000 grape varieties in existence (6,000 of which are from the vinus vitafera species – the vines typically used to make wines).
At Slurp, we pride ourselves on finding excellent expressions of wines made from the "international" varieties from around the globe. However, we don't want you to miss out on some of the "lesser-known" grape varieties which can produce unique wines of great character, often grown on sites where they have been cultivated for centuries.
Verdejo (pronounced VER-DAY-HO) is a varietal that you may have tried without realising it if you happen to have asked for a glass of "vino blanco" in a bar in Madrid. While it hasn't been widely exported, Verdejo is Spain's best-selling white wine, accounting for 40% of Spain's domestic white wine sales. Yet this fresh style of Verdejo, that the madrileños sip in their local bars on a summer's evening, is a relative newcomer to the Spanish market.
The Verdejo grape has been grown in the Spanish wine region of Rueda, located around 100km north of Madrid, for centuries. Despite this, it languished in obscurity for hundreds of years until rediscovered by the notable Riojan winery Bodegas Marqués de Riscal in the 1970s, when they were looking to produce a fresh white wine. They were attracted by Verdejo's ability to produce structured whites with refreshing acidity and a herby citrus, stone fruit and melon character. What is particularly noticeable about Verdejo wine is its "green" notes, sometimes likened to fresh grass. These green flavours and the grape's blueish/green colour are what inspired its name; verde being the Spanish for green.
It is not uncommon for Verdejo to be described as Iberia's answer to Sauvignon Blanc, a variety with which it is often blended. Like Sauvignon Blanc, Verdejo is certainly fresh and lively but slightly more rounded with a nuttier quality. It also has more of an affinity for oak than Sauvignon Blanc, although many producers choose to vinify Verdejo without oak.
If you are looking to branch out and give Spain's favourite white grape variety a try, we highly recommend the unoaked Valdubón Verdejo Joven 2018. It is made at a small winery in Rueda, at the centre of the Duero River Basin, where winters are cold and summers are hot and there is a big difference between day and night time temperatures. This spread of temperatures is important to the quality of the wine because it allows the grapes to ripen in a balanced way. Warmer daytime temperature boost sugar levels whereas cool nights enable the Verdejo grapes to retain their freshness and acidity levels.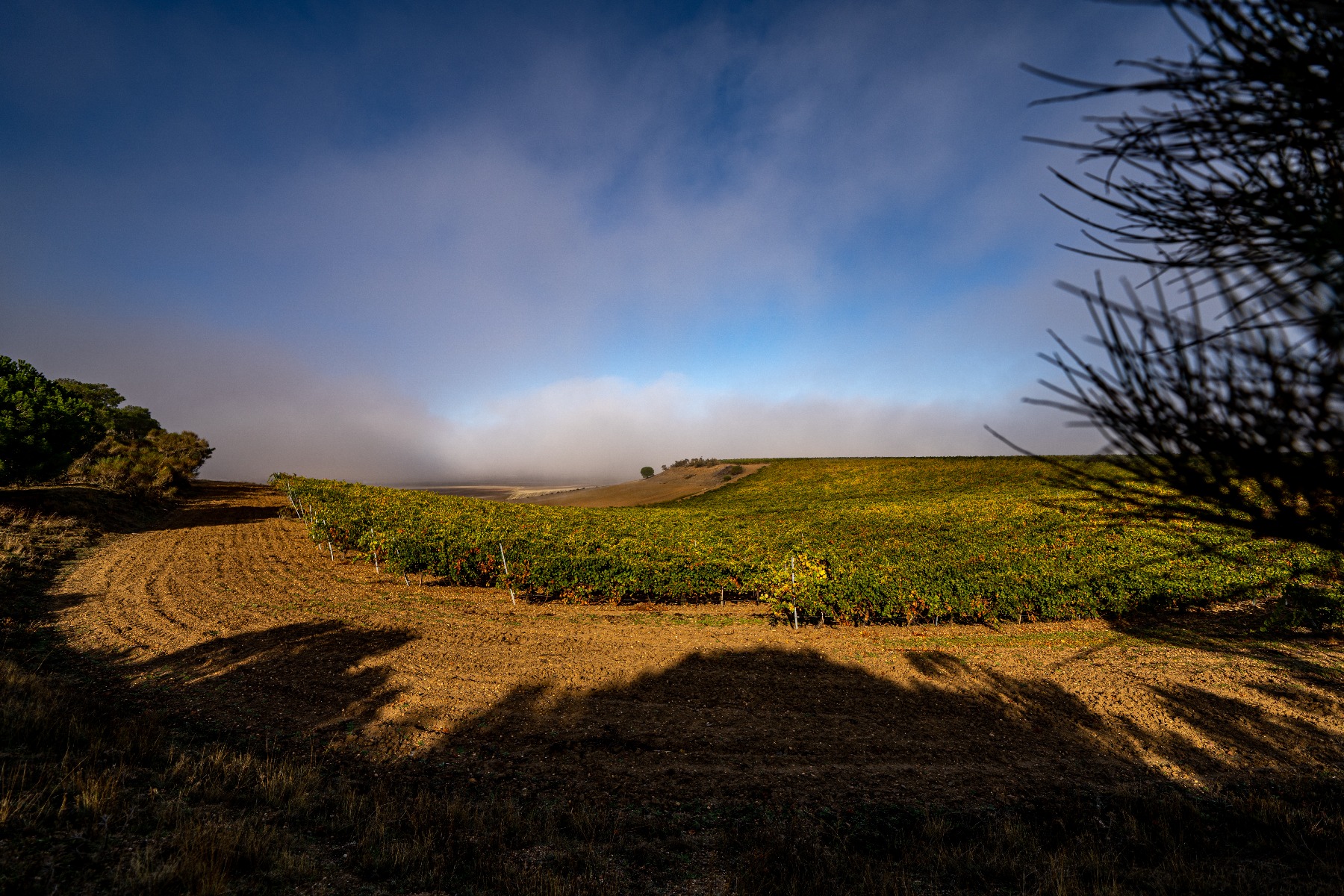 The winery harvests the grapes at night to preserve the wine's citrus, fennel and green aromas. On the palate, the wine combines good acidity with the characteristic Verdejo flavour profile of citrus fruit and melon, alongside some tropical notes. It has a good length and pleasantly bitter notes on the finish.
Its bright, zesty character is an excellent match for lots of summery dishes including salad and seafood, particularly grilled or fried fish. It even works with asparagus which is a notoriously difficult food to pair with wine.
If you only choose one new grape variety this summer, give the green light to Verdejo - the delicious and versatile green grape of Spain.
By Catherine Fielden