The Lowdown on Alcohol-Free and Low-Alcohol Drinks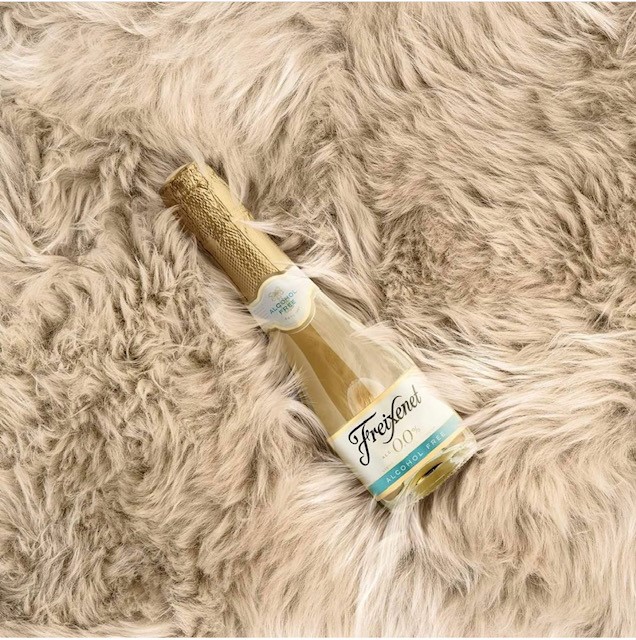 If you have decided to go booze-free this January, you are not on your own. According to research by British Charity Alcohol Change UK, 6.5 million people were planning to take on Dry January this year. Initially launched back in 2013, the initiative attracted just 4000 participants. However, it has fast become an annual event on the post-Christmas binge calendar.
It isn't just those who have over-indulged in December who are seeking alternatives to an alcoholic tipple. In recent years, there has been a general shift towards alcohol-free and low alcohol drinks with consumers citing nutrition (fewer calories), religious beliefs, pregnancy and drink driving rules as reasons for cutting back on their alcohol consumption. In fact, roughly a third of under 25 year-olds choose not to drink at all.
In the past, those looking for lower alcohol options were limited to a lime and soda, cola or bland (or sometimes even unpalatable) alcohol-free beer. With modern consumers increasingly demanding more sophisticated booze-free alternatives, wine producers, breweries and distilleries have been forced to up their game.
Using inventive production techniques, the quality of low and alcohol-free wine, beer and spirit substitutes has improved drastically over the past decade. Each year, the category gets more interesting as new entrants launch exciting innovations that replicate the intensity, complexity and flavours that you would usually expect from beer, wine or gin – just without the alcohol.
What is the difference between Alcohol-Free, De-Alcoholised and Low Alcohol drinks?
Although alcohol-free options have seen a rise in popularity, labelling can often cause confusion. 'Alcohol-Free', 'de-alcoholised' and 'low alcohol' drinks are classed as three separate categories in the UK. The term 'alcohol-free' applies to drinks containing no more than 0.05% abv, 'de-alcoholised' drinks cannot be stronger than 0.5% abv and the 'low alcohol' category must have an alcohol level beneath 1.2%. Beverages under 0.5% abv are not restricted under UK licensing laws.
Light alcohol wines
This is another category that you may want to consider if you are looking to cut back on your alcohol consumption without going completely dry this January. Light alcohol wines generally have an alcohol level of between 6 and 11% as opposed to the majority of wines on general sale which tend to run from 12 - 15% abv. Typical sources of these wines are the cooler climate wine producing regions of the world such as Northern France or Germany.
You can expect many lower alcohol wines, particularly those under 10% abv to have at least an element of sweetness. This is because the fermentation process is stopped before all the sugar from the grapes has been converted into alcohol. Semi-sweet German Rieslings and Italy's frizzante Moscato d'Asti are examples.
Our recommendations
Regardless of whether you are abstaining or just cutting back on your alcohol consumption this January, you won't have to suffer from fear of missing out. The following selections both look and taste the part and offer good alternatives to their higher-alcohol counterparts.
Freixenet 0.0% Blanco
For a sparkling treat, we suggest trying Freixenet 0.0% Blanco which is fast becoming a customer favourite. Crafted using a low temperature distillation system to keep the natural aroma of the grapes, the nose is dominated by tropical fruit with elegant citrus hints. Its palate is lively with notes of melon, apple and peach which are balanced with a refreshing acidity. With just a hint of sweetness and persistent bubbles, this is one of the more authentic-tasting alcohol-free wines that we have tried.
Freixenet 0.0% Rosado
If rosé is more to your taste, Freixenet also makes a pink fizz which is both elegant and fruity. It offers such an abundance of juicy wild berry and tropical fruit flavours together with aromatic floral notes that you don't really miss the alcohol. Another bonus for the diet-conscious consumer is that, like Freixenet 0.0% Blanco, it only contains 25 calories per 100ml.
Salcombe New London Light 0%
New London Light by Salcombe Distilling is a bold and refreshing spirit substitute, inspired by the same process which makes their award-winning gin. It doesn't compromise on flavour; the only thing you are missing is the alcohol kick. We love its complex blend of bright orange citrus and warming, aromatic herbs and spices. It is simply delicious served with a premium tonic water over ice.
Seedlip Garden 108 - Herbal
This distilled non-alcoholic spirit aims to capture the essence of the English countryside. With lots of green notes – peas, hay, cucumber and herbs - it has similar flavours to a botanical spirit. It is refreshing served with soda water but comes into its own when paired with elderflower tonic water. This is a taste of spring in a glass.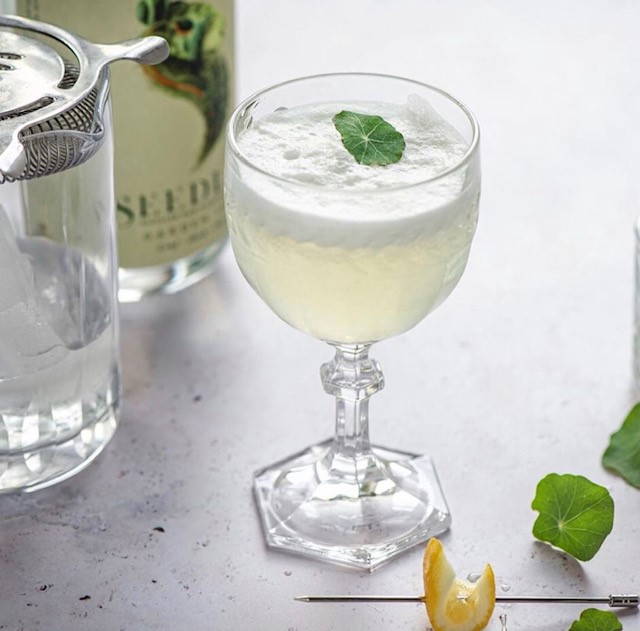 The Original Small Beer – Dark Lager 1%
From the back streets of South Bermondsey, the Small Beer Brewing Co. is a brewery that is having a huge impact on the London drinks scene. Sourcing only the finest ingredients, their mission has been to reignite the lost art of brewing classic beers below 2.8% abv. (Between the 17th and 19th centuries, when clean drinking water was scarce, beers were brewed to a lower ABV and considered a safer alternative).
While their refreshing Original Small Beer Lager and Original Small Beer Steam are both excellent, we particularly enjoyed the Original Small Beer – Dark Lager. Recognised at the Great Taste Awards in 2019 for its remarkable complexity, it offers incredible flavours of coffee and toast with a hint of dark chocolate and smokiness on the finish. This would be an excellent beer to drink with cheese or a hearty stew.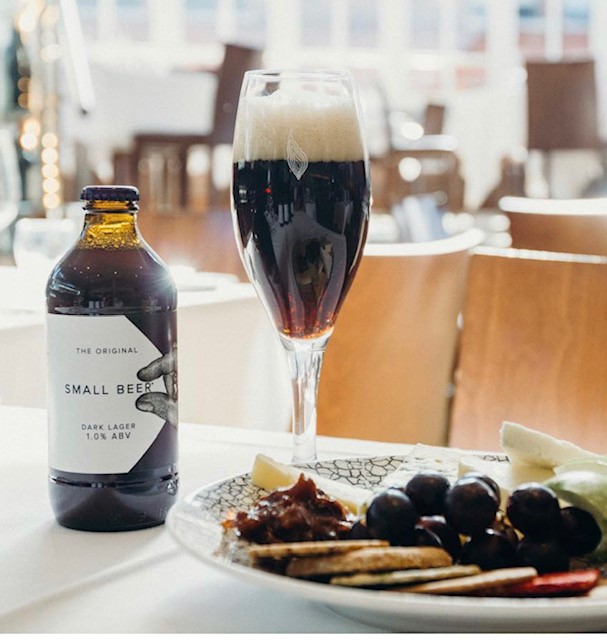 By Catherine Fielden