The Coming of Age of Pinotage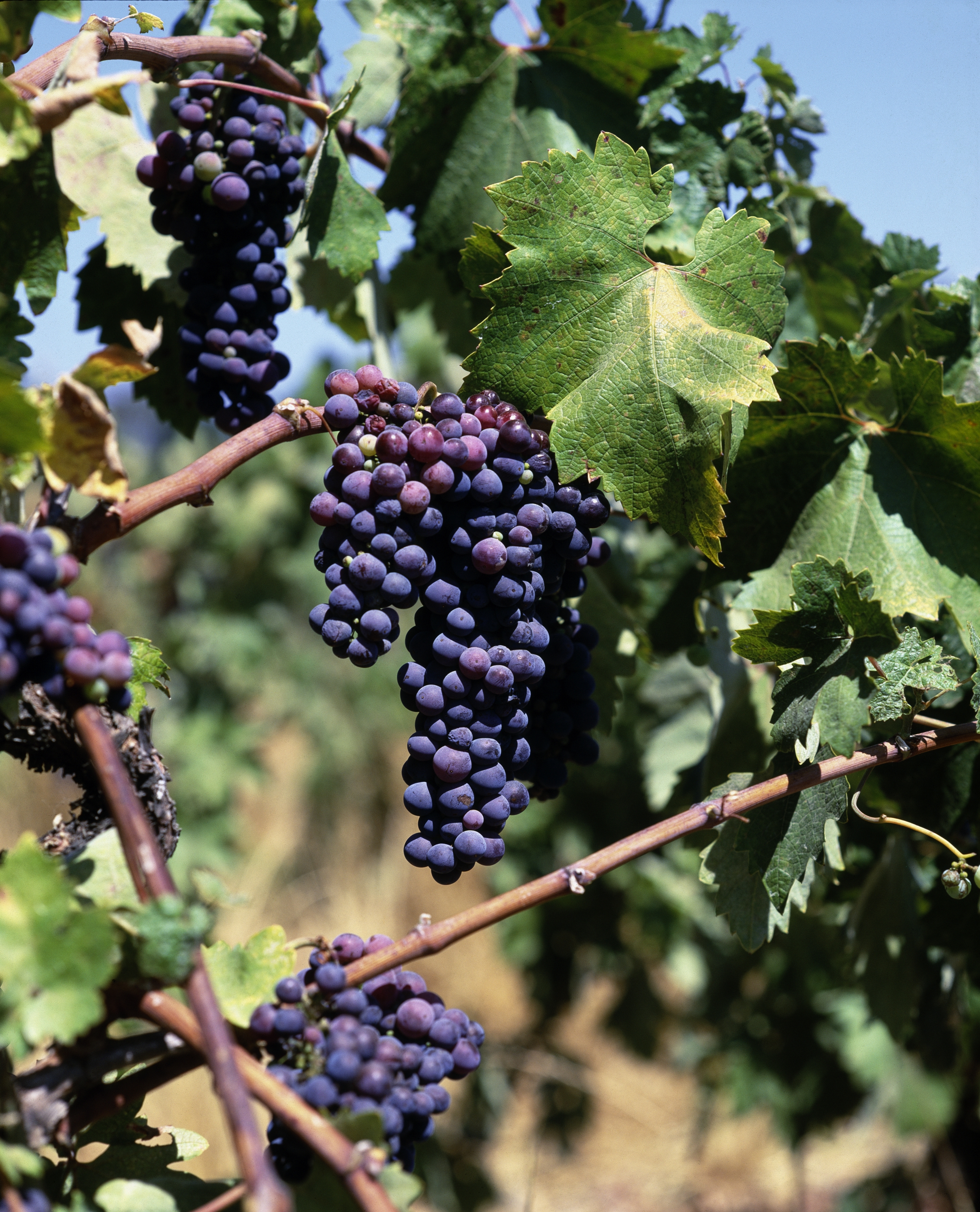 The Coming of Age of Pinotage
In recent years, the fortunes of many New World wine producing countries have become inextricably linked with specific grape varieties that originate from Europe. Despite being European grapes, Malbec is now associated with Argentina, Sauvignon Blanc has become synonymous with New Zealand and Carmenère is making its mark in Chile. However, South Africa's emblematic red grape, Pinotage, was developed and is planted almost exclusively in South Africa. Compared to Malbec, Sauvignon Blanc and Carmenère, which all have centuries of history, Pinotage is a mere infant having been in existence for less than 100 years.
Pinotage was developed in 1924 by the "father" of South African modern winemaking, Professor Abraham Izak Perold, who was looking to producing a wine with the characteristics of Pinot Noir. Although many fine examples of Pinot Noir are now produced in South Africa using modern winemaking techniques, it would have been challenging at that time to grow this notoriously temperamental grape variety successfully in such warm conditions. Instead, Perold had the idea of crossing Burgundy's classic Pinot Noir grape with the more drought resistant grape Cinsault, which has thrived for centuries in Southern France's arid Languedoc region.
Professor Perold planted four Pinotage seedlings in his garden in Stellenbosch where they were abandoned for over a decade after he accepted a new job and moved away. However, the seedlings were rediscovered in the professor's overgrown garden by a young lecturer from the University of Stellenbosch and the first Pinotage wine was finally produced (after Perold's death) in 1941. Astonishingly, the resulting wine bore little resemblance to either Pinot Noir or Cinsault. Instead, Pinotage produced rich wines with ripe berry and spicy flavours alongside slightly smoky notes. Since then, the variety has been commonly used in South Africa to make fruity rosés and lighter-bodied red wines, as well as richer, deeper-coloured, oak-structured examples.
Unfortunately, Pinotage's rise to prominence in South Africa has not been plain sailing. In its earlier days in particular, some critics were disparaging about the wine's jamminess as well as its banana and nail polish aromas. However, it has since been proven that these traits can be attributed to poor winemaking choices rather than the inherent characteristics of the grape.
The last few decades have seen the arrival of new viticulture techniques in South African vineyards together with technological advances in the winery. As a result, the quality of Pinotage has improved dramatically with excellent wines being produced in a range of styles. Some experimental winemakers are crafting elegant, nuanced expressions of Pinotage which give an indication of the grape's Pinot Noir parentage. However, you can also find powerful, concentrated Pinotage with black fruit, liquorice and leather flavours. Wines labelled as Cape Blends also contain Pinotage as one of the blending components usually, complimenting Cabernet Sauvignon, Shiraz and/or Merlot.
As South African winemakers are gaining a better understanding of how to bring out the best in Pinotage, South-Africa's third most planted variety is finally coming of age and revealing itself as a serious player. If you want to become more familiar with Pinotage, we have carefully selected a few of our firm favourites which will serve as a great introduction to the signature red grape of South Africa.
The Old Road Wine Co. Fat Man Pinotage is a wine which offers excellent value for money. It is named after a legendary character from the town of Franschhoek in the Western Cape, who used to greet people arriving at the train station with a friendly smile and interesting anecdotes. Like its namesake, this wine leaves a lasting impression with layers of succulent red fruit, smooth tannins and spicy oak flavours. Its grapes are grown in vineyards in the important wine-producing regions of Stellenbosch and Paarl and are all hand-harvested to ensure they are picked at optimum ripeness.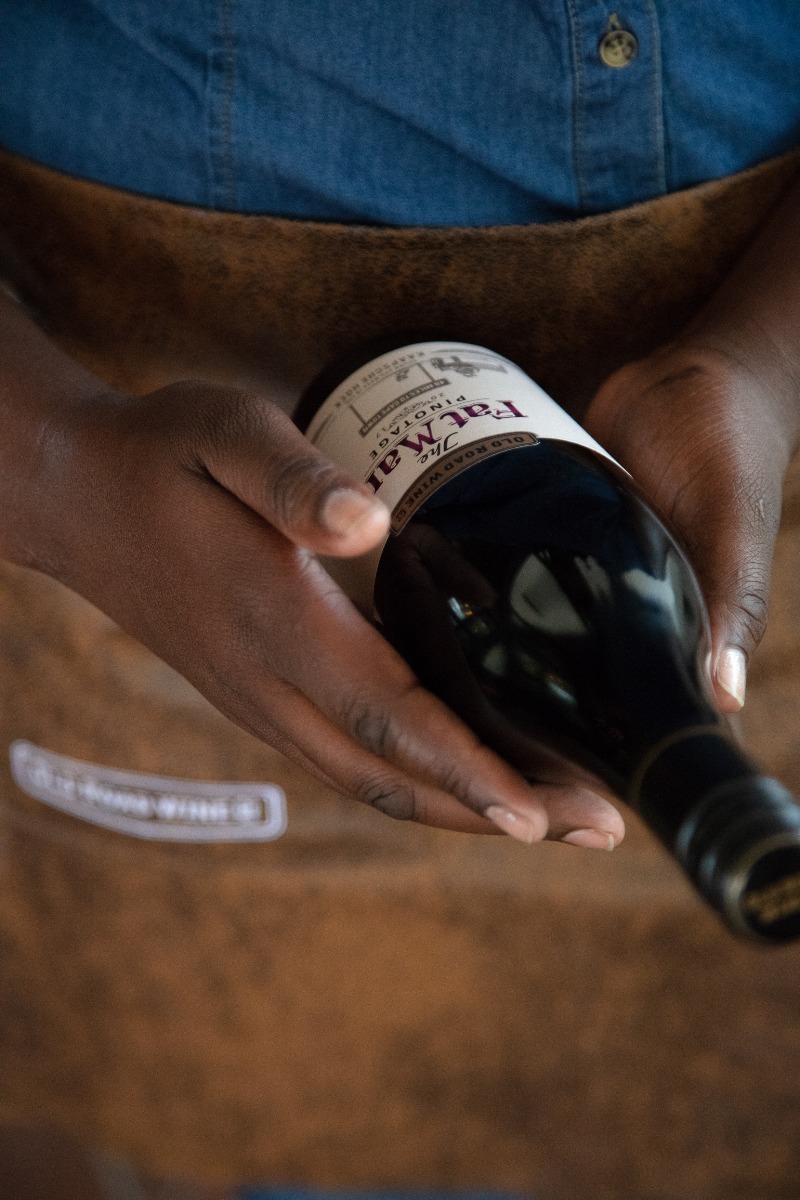 For a reasonably priced example of a Cape Blend wine, we recommend the newly launched Care for Wild Red Blend. This blend is comprised of 50% Pinotage and 50% Shiraz which results in a smooth, velvety wine with a spectrum of juicy, ripe berry and spice flavours. As well as being delicious, a percentage of the profit from every bottle of Care for Wild wine sold is donated to South Africa's Care for Wild Rhino Sanctuary. Why not indulge in a taste of South Africa as well as helping to save the nation's endangered wildlife?
Finally, Kanonkop Estate Pinotage is a wine with a real air of refinement from a fourth-generation, family-run estate in Stellenbosch. Kanonkop's award-winning wines are considered to be some of the finest in South Africa and their Estate Pinotage delivers on every level. It is a textbook example of a Stellenbosch Pinotage with ripe red and black berry flavours and hints of cinnamon that are beautifully balanced with its spicy oak notes. This is a wine which demonstrates that Pinotage can be an age-worthy grape variety. It can be enjoyed now but also has cellaring potential for up to ten years.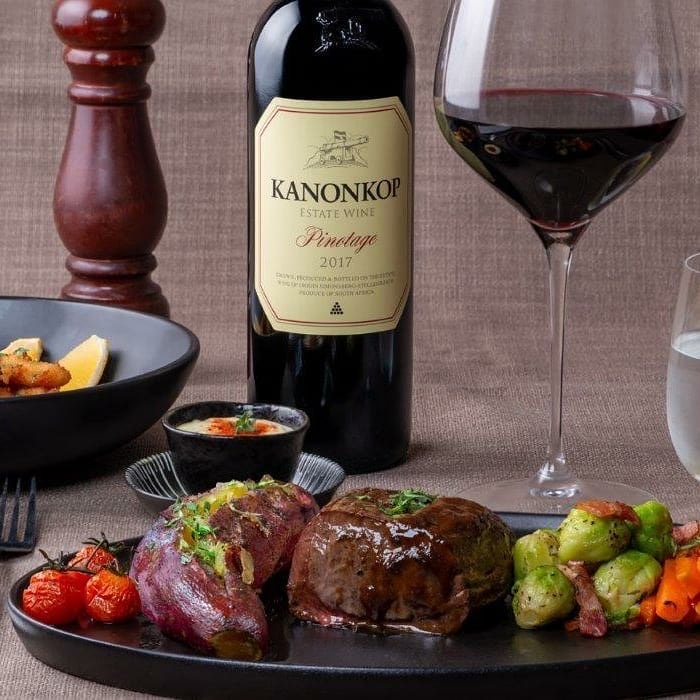 By Catherine Fielden
Main Photo Credit: Hendrik Holler, Courtesy of WOSA