The Best No- and Low-Alcohol Wines to Sip This Winter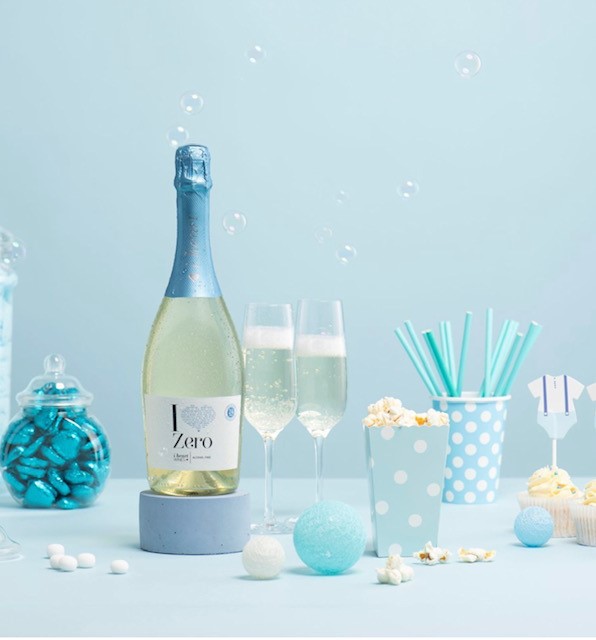 Whether you are taking a break from alcohol after all of the excesses of the festive period, cutting back to save a few calories or abstaining on religious grounds, there's no reason to deny yourself a glass of wine anymore. The quality of zero alcohol wine is improving all the time as winemakers use advances in technology to develop great tasting options that won't make you feel as though you are missing out.
If you don't want to swear off the alcohol completely but want to lower your intake a little, it is worth seeking out wines with naturally lower alcohol levels. Consider wines from cooler regions, such as the Loire Valley, Germany, Portugal's Vinho Verde region and parts of northern Italy. Bottles from these parts of the world tend to have lower sugar levels because grapes ripen more slowly, which results in drier wines with lower alcohol and a lighter body. You can find some superb wines from these places with alcohol levels of around 11% (the average bottle of wine has between 12 and 15% abv).
Sweeter wines also tend to have lower alcohol levels. This is because the fermentation process is stopped before all of the sugar from the grapes has been converted into alcohol. Semi-sweet German Rieslings and Moscatos are examples of this style of wine.
We've sought out a selection of less potent tipples which definitely don't compromise on flavour so that you don't have to. Here are some of our favourite no-and low-alcohol wines that will ensure that you aren't missing out on any celebrations if you choose to forego or cut back on alcohol.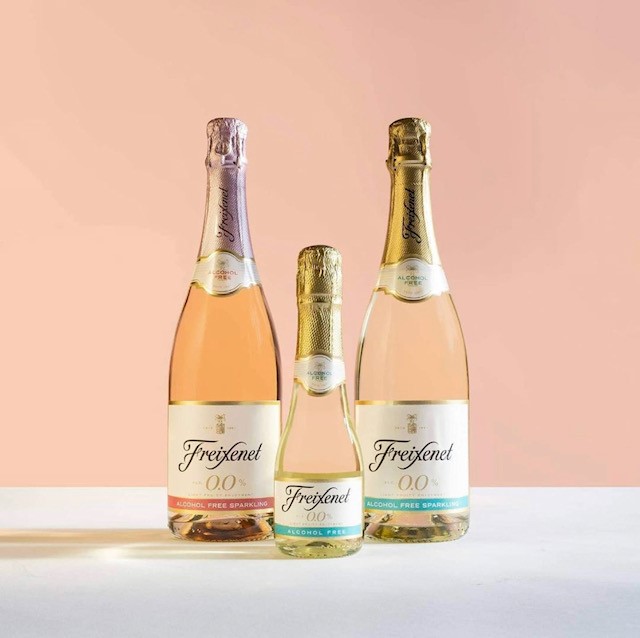 A fresh, zesty no-alcohol fizz with apple, melon and lemon sherbet notes, this is a sure-fire winner for all Prosecco fans.
With zingy citrus and tropical fruit aromas and a lively palate of melon, apple and peach, this refreshing sparkler dances on the tongue. A hint of sweetness and persistent bubbles make it the perfect zero-alcohol celebratory tipple.
Bursting with juicy wild berries and tropical fruit alongside aromatic floral notes, this lively pink fizz is an excellent zero-alcohol alternative for an evening of mindful sipping!
De Bortoli Willowglen 0.0% Gewurztraminer Riesling
This Gewurztraminer/Riesling blend delivers aromatic floral notes on the nose, while on the palate, there is plenty of grapefruit and peach character. It pairs well with Asian cuisine just like its boozy counterparts.
One of the best non-alcoholic reds we have tasted, with strawberry jam and blackberry on the nose followed by a blast of fruity red berries and plum on the palate.
Innocent Bystander Pink Moscato
A lightly sweet Aussie wine at just 5.5% abv. This flamingo pink Moscato is bursting with Turkish delight, toffee apple and candyfloss flavours. Distinctly different from your average rosé, this is great served with pancakes – the sweet not savoury ones!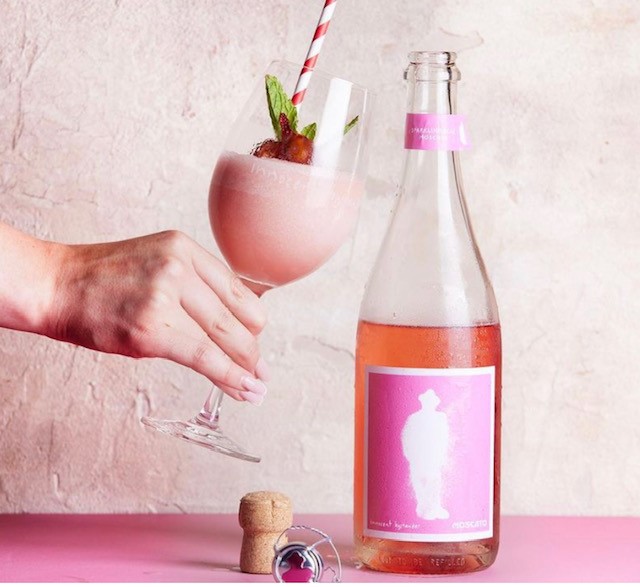 Pérola do Lima Vinho Verde 2020
You can expect oodles of zesty lime and green apple flavours from this zingy Portuguese white, alongside a refreshing spritz on the finish. It's moreishly refreshing and, at just 11% abv, it makes a great mid-week treat.
Mionetto Prosecco DOC Treviso Brut NV
This high-quality 11% abv Prosecco, from one of the oldest Prosecco producers, has a bouquet redolent of Golden Delicious apple, white peach and honey. It is crisp and refreshing with just a hint of sweetness, making it an ideal tipple for your everyday celebrations.
By Catherine Fielden