Sweets for Your Sweet: A Guide to Christmas Dessert Wines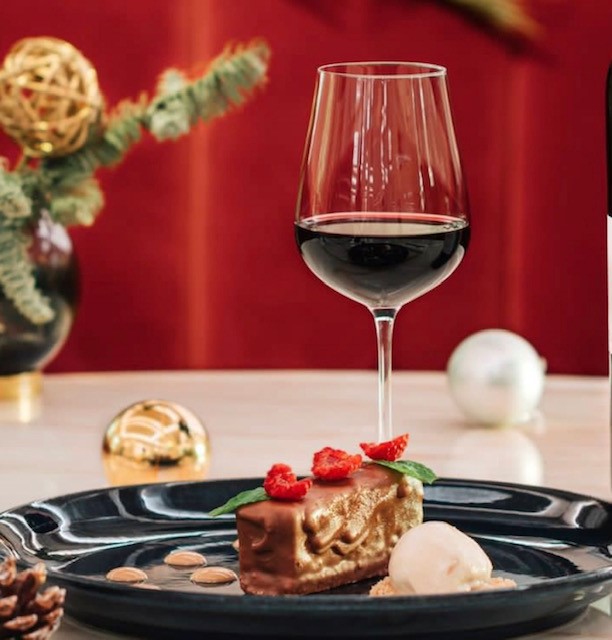 Once you've devoured the turkey, polished off the pigs in blankets and reluctantly ingested those last few sprouts, what could be more traditional than finishing your lunch with a classic Christmas pudding and an equally decadent glass of dessert wine?
Sweeter wines have fallen somewhat out of fashion as wine consumers have rebelled against the sugary White Zinfandel, Liebfraumilch and Lambrusco Bianco of the 1970s and 80s. The trend for bone-dry wines has skyrocketed instead, with many wine drinkers now opposing anything with even a hint of sweetness. This sadly means that some of the most complex, age-worthy dessert wines that were once the toast of European Royal courts are now no longer recognised by a whole generation of wine drinkers.
But serious dessert wines, such as Tokaji, Sauternes and Port do not deserve to be forgotten. These richly sweet wines will not only enhance your desserts by amping up the flavour, but can also be enjoyed as a decadent digestive. At a time when we are all keen to reminisce about customs of bygone days, maybe it's time to revive the Christmas tradition of ending a meal with a glass of something opulent and sweet.
Here are a few suggestions of which pudding wines you can serve this Christmas to finish your meal in style:
Late Harvest Riesling
German Rieslings can range from dry to off-dry to lusciously sweet so it is notoriously challenging to choose the right wine for the occasion. However, we've found a delicious, medium-sweet Riesling from the historic Schloss Johannisberg estate which grows its grapes on vineyards overlooking Germany's picturesque Rhine River. Schloss Johannisberg Spätlese (late harvest) Grünlack 2019 is a beautifully styled wine which shows floral and ginger notes combined with peach, mandarins and a hint of lime. As the grapes are harvested at least seven days after the normal harvest, the wine has a higher sugar content and greater flavour intensity.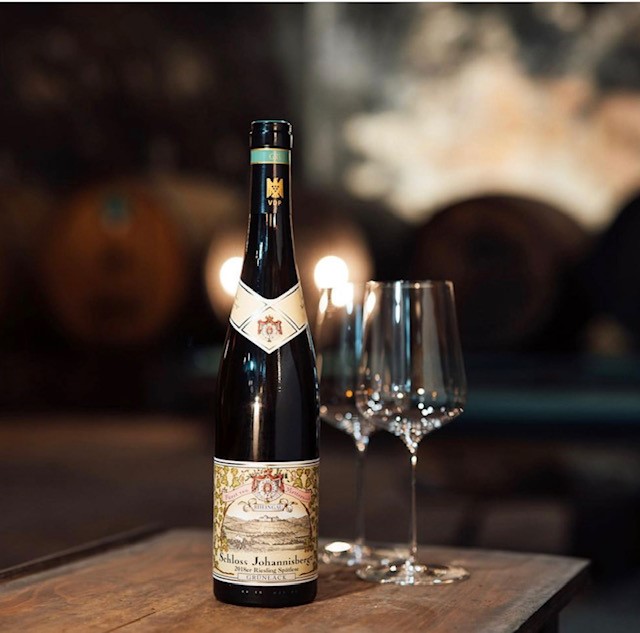 This Riesling would be a real treat with fruity breads and festive bakes such as Stollen or Pannetone. Alternatively, we would serve it with a fruit based pudding which is quite high in acidity, such as apple crumble. As this wine is naturally low in alcohol (at 8.5% ABV), it is also a great option for those who prefer a lighter tipple.
Tokaji Aszu
Hungary's Tokaji Aszu wine is considered to be Europe's original sweet white wine. Louis XIV of France once described it as "the wine of kings and the king of wines" and it was a known favourite of Queen Victoria. This golden, sweet wine is made from grapes that are botrytized, which means that they are affected by a fungus that encourages them to shrivel to a delicious sweetness.
Teeming with notes of orange marmalade, caramel and honey, St Stephen's Crown Tokaji Aszu 5 Puttonyos 2013 goes particularly well with caramelised apple dishes such as tarte tartin or chocolate orange puddings.
Sauternes
This exceptionally fine, sweet white wine which hails from the Bordeaux region of France is made predominantly from botritized and raisined Semillon and Sauvignon Blanc grapes. The resulting wines have distinctive flavours of honeysuckle, blossom, stone fruit and marmalade. We recommend a half bottle of Lions de Suduirat, Sauternes 2015, the second wine from the Premier Cru Classé Château Suduirat. Its harmonious balance of sweetness, acidity and minerality make it the perfect partner for salty blue cheeses such as Roquefort. Alternatively, it is a match made in heaven when served with crème brûlée, panna cotta or custard tarts.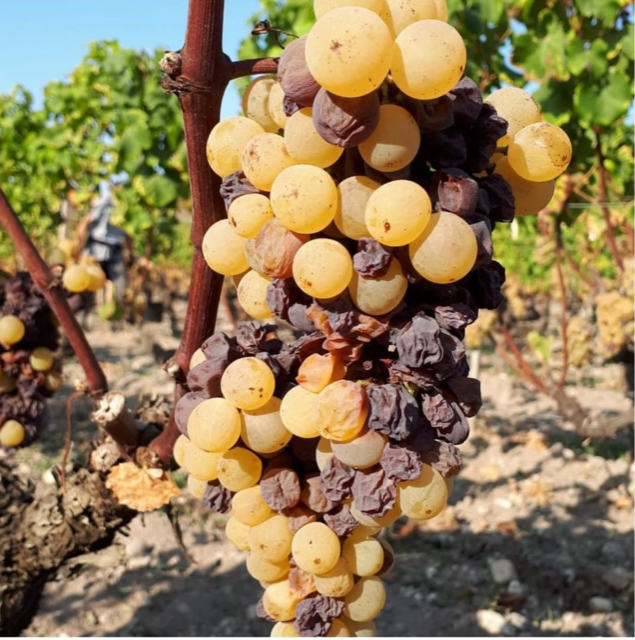 Vintage Port
As a nation, we Brits tend to associate vintage port with crumbly English Stilton and a handful of walnuts. However, with its full body and majestic flavours of black brambly fruit, chocolate and spice, vintage port also complements dark chocolate desserts which incorporate cherries and other red fruits. A Black Forest chocolate fondant would be just the ticket!
Vintage port is considered the most premium style of port as it is produced from the grapes of one specific outstanding year. It is then aged for several years in oak. It can then be matured, sometimes for decades, in bottle. Often, these rich fortified wines, made from a blend of red grapes grown in Portugal's dry Douro Valley, do not reach their peak until they are over twenty years old.
We defy anyone not to enjoy the sultry sweetness of Krohn's 2009 Vintage Port, which delivers a wonderfully herbaceous nose with a dense palate of sour cherries, stewed prunes and a ripe harmonious finish. Alternatively, Graham's Quinta dos Malvedos 2008 Vintage Port is an outstanding single vineyard port that combines power, structure and balance. It also comes in a wooden box making it a wonderful gift for the port aficionado in your life.
Tawny Port
Perhaps the ultimate wine pairing for Christmas cake or Christmas pudding is an aged tawny port, a fortified wine that obtains its enticing golden-red hue from time spent laying down in oak casks. This wine's nutty, spicy, dried fruit character will bring out the raison and fig flavours of these traditional festive desserts. However, tawny port also works with most dried fruit or nut-based puddings as well as those with toffee notes. So, if you aren't a fan of Christmas puddings, we'd highly recommend trying this style of wine with a pecan pie or a sticky toffee pudding packed with dates.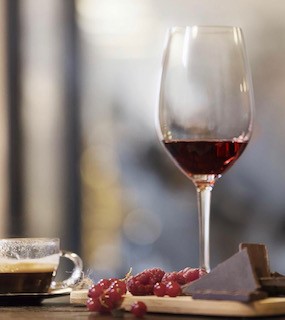 The critically-acclaimed Niepoort 10 Year Old Tawny Port is one of our favourites. It is full-bodied and luscious with inviting aromas of dried apricots, crystallised tangerine peel and a well-integrated nutty character. We predict that you will come back for a second glass to sip while watching the Queen's Speech!
Rare Very Old Single Harvest Port
If you really fancy splashing out this Christmas on a rare, fully mature, very old cask aged port, we suggest you try the wonderfully elegant, fifty-year old Taylor's Very Old Single Harvest Port 1970. This complex port offers layer after layer of aromas and flavours derived from a very lengthy ageing process. Imagine aromas of sawn wood, cigar leaf, citrus, marzipan, walnut and sultana gradually revealing themselves, followed by luxurious coffee, butterscotch and candied orange peel flavours on the palate. Without a doubt, this very special, richly-layered bottle of port is one to savour and will provide a real talking point at the end of your Christmas meal.