Sherry is becoming chic again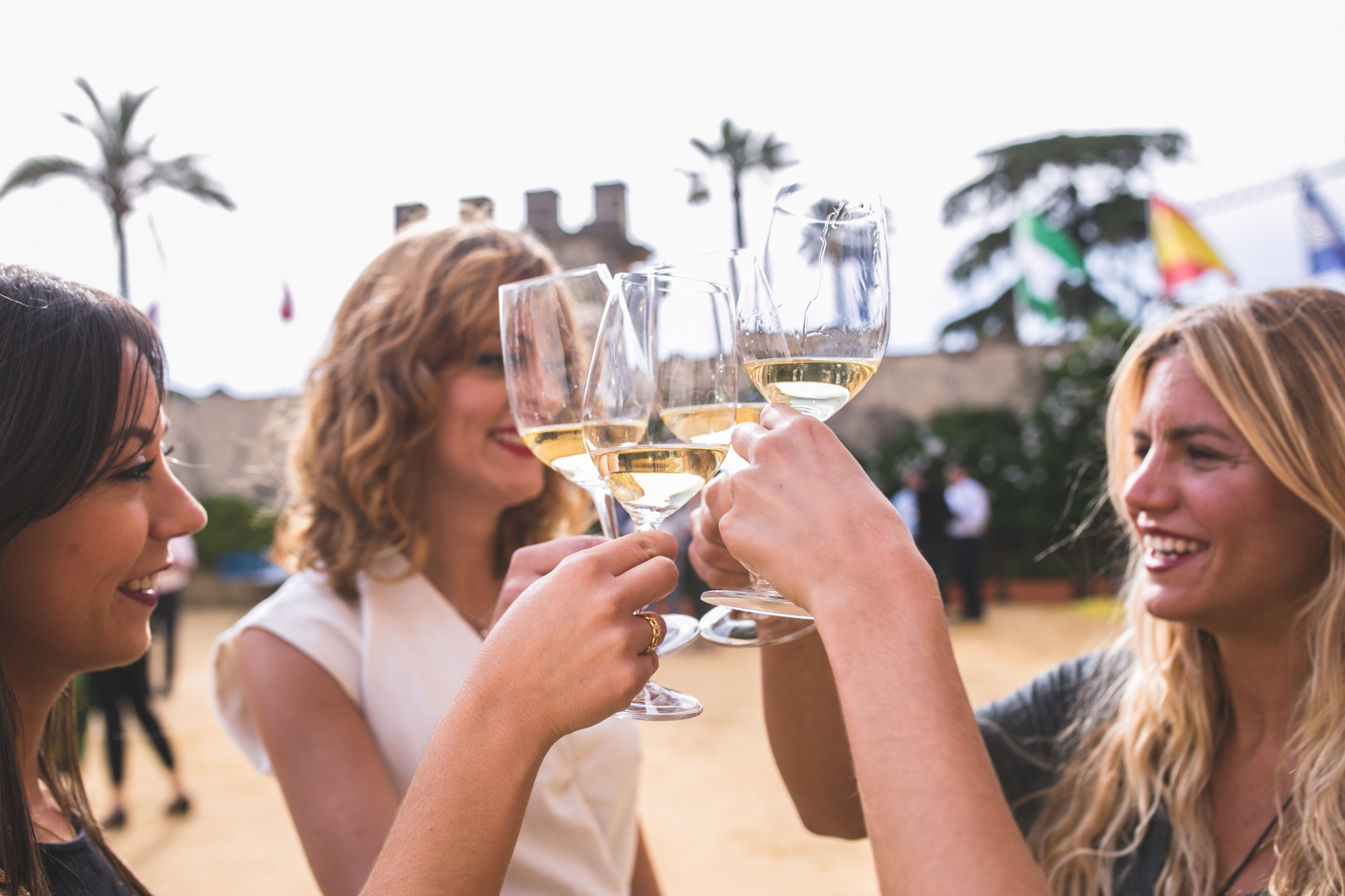 Sherry is possibly the most misunderstood and under-rated style of wine in the UK, with many consumers still perceiving it as a sticky sweet tipple for grandmas at Christmas or a key ingredient in a boozy trifle. Either way, we have been missing a trick because the sherry that cultured Spaniards are sipping in Seville's trendy tapas bars and bodegas is a world away from the Harvey's Bristol Cream that was so popular here until the end of the last century.
There are indications that a sherry revolution is underway across the globe with a younger audience showing interest in this versatile fortified wine. Before the pandemic hit, many upmarket restaurants in the world's major cities were beginning to offer dedicated sherry lists. In addition, specialist sherry bars have been springing up in London, New York, Paris and Tokyo, attracting a young, ultra-cool clientele.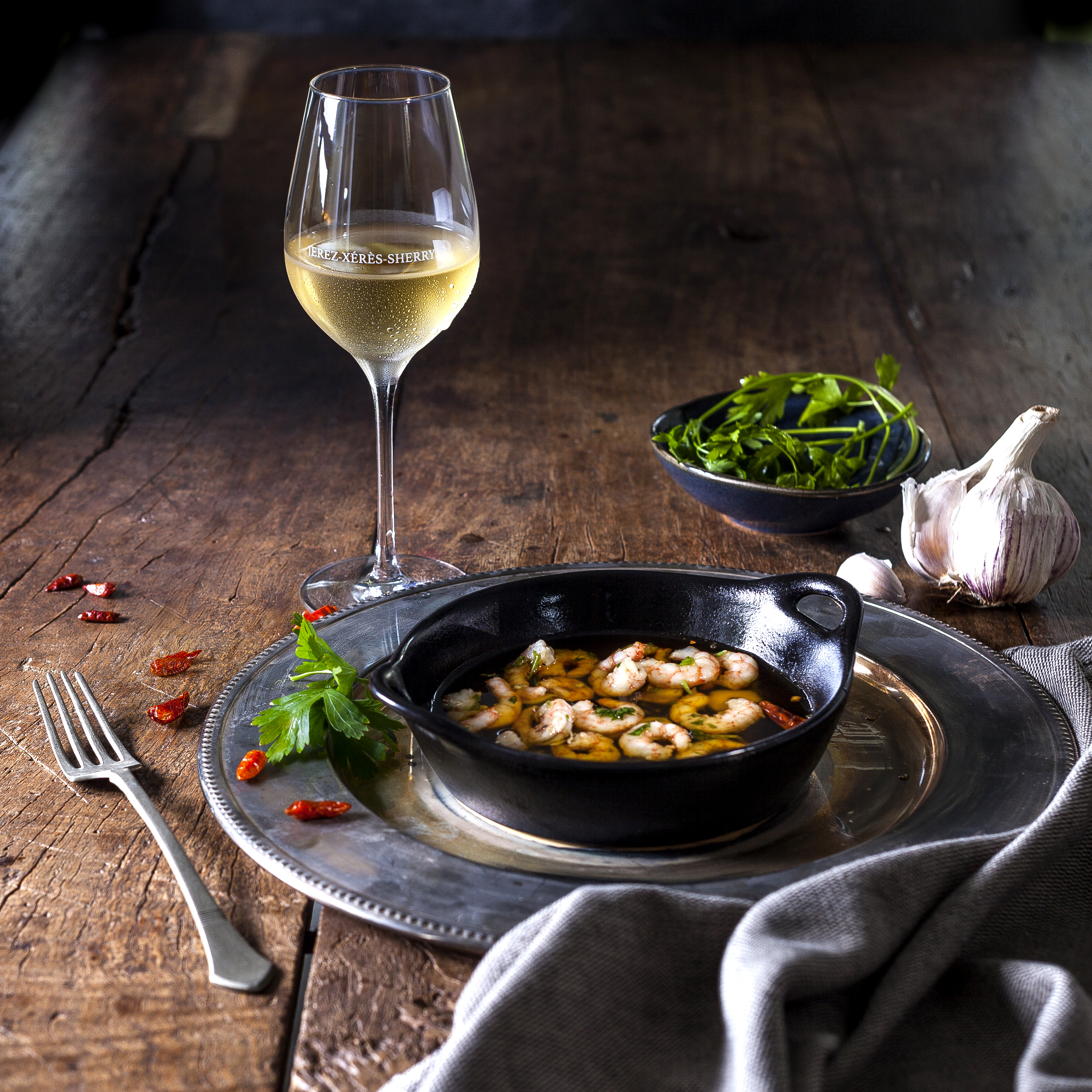 The Covid pandemic and the resulting series of lockdowns has provided an unexpected boost for sherry sales in the UK. The fact that sherry is traditionally consumed at home has worked to its advantage as lockdown restrictions have forced bars and restaurants to close their doors for months on end. A new trend in at-home cocktail bars and virtual cocktail hours has also emerged, leading to consumers experimenting with recipes where sherry is one of the key ingredients.
Sherry still has some way to go before it completely shakes off its staid reputation but consumers are gradually realising that this is not just a drink from yesteryear that belongs solely in a cob-webbed sideboard. And there are so many reasons why this food-friendly Spanish wine should be the next big thing.
So what exactly is sherry?
It is a lightly fortified white wine produced in Andalusia, not far from the city of Seville in southern Spain. In order to be labelled as sherry (jerez in Spanish), it must come one of three towns: Jerez de la Frontera, El Puerto de Santa María or Sanlúcar de Barrameda. This area is known as the Sherry Triangle. These towns are all around twenty minutes' drive away from each other and each produces sherry with different nuances. For example, the coastal town of Sanlúcar de Barrameda is the only town allowed to produce one of the lightest styles of sherry – manzanilla.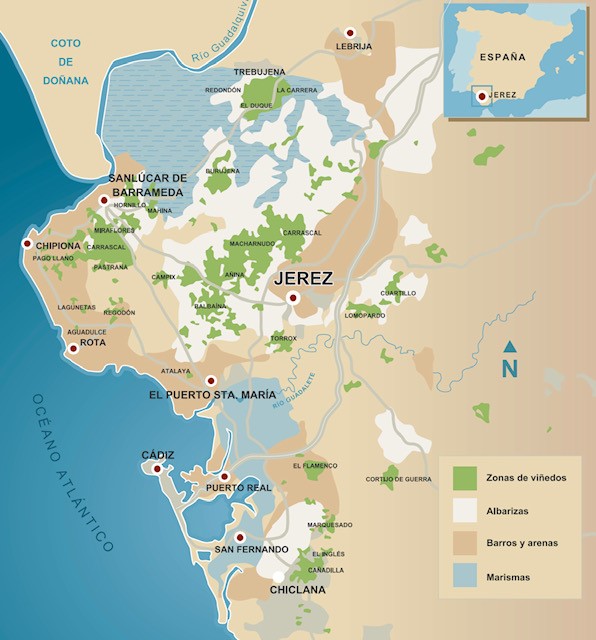 Contrary to what most people think, sherry isn't necessarily sweet. There are several styles, some of which are bone-dry. Dry sherries range from fresh and light with a distinctive salty tang to full-bodied, nutty and textured. At the other end of the scale, there is the intensely sweet Pedro Ximénez with its rich dried fruit flavours and notes of coffee, dark chocolate and liquorice. So even if you've tried one style that you weren't keen on, there are many others to suit your palate.
Manzanilla
For me, the way to drink Sherry is as the Spanish do. On a warm sunny day, a dry, refreshing manzanilla served in an iced glass makes an ideal aperitif. The lightest of wines in the sherry spectrum and biologically aged under a layer of yeast (known as flor), manzanilla works well with Spanish nibbles, such as olives, nuts and jamón serrano. However, it really comes into its own with salty fish (anchovies) or dishes with marked acidity (gazpacho). Bodegas Hidalgo 'Pastrana' Manzanilla Pasada is an excellent introduction to this golden, tangy sherry style with nutty, yeasty, salty and savoury notes on top of baked apple and dried citrus fruits. It is an "aged" manzanilla meaning that it has spent extra years ageing in the solera (sherry's unique system of maturation in barrels) giving the wine extra complexity.
Fino
You may also see the term fino in the sherry section of a wine list. This sherry style is very similar to manzanilla. However, the climatic conditions of Sanlúcar de Barrameda give a saltier tang to manzanilla compared to fino which is aged in cellars in the town of Jerez.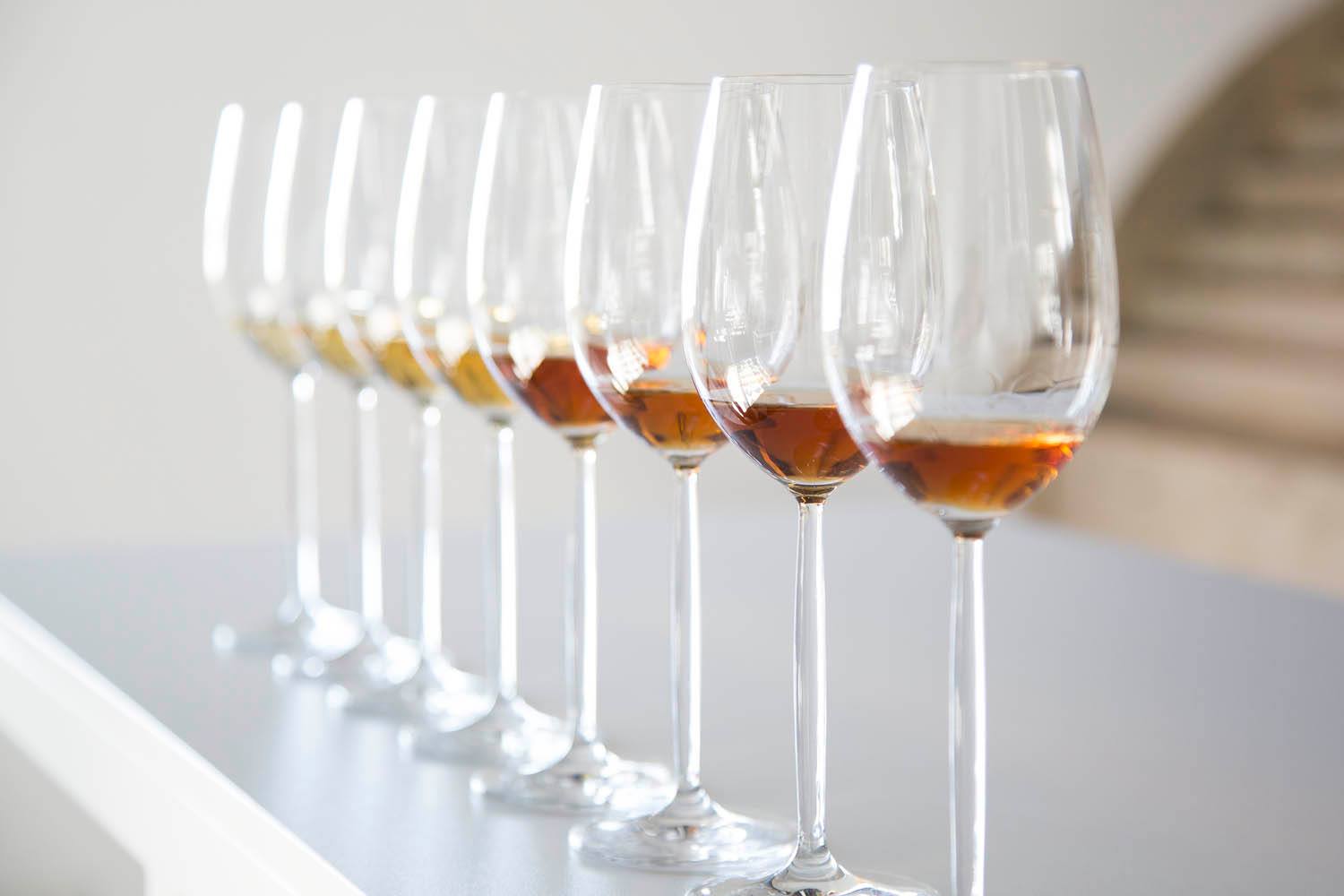 Amontillado
Amontillado is another popular aperitif in Spain, best served chilled. This sherry starts out under a layer of yeast, like manzanilla, but it continues its ageing process exposed directly to the air. This results in an amber-coloured wine with a nutty, caramel quality with delicate hints of wood. This sherry is able to stand up to slightly heavier tapas such as cheese and cured meats. For a superb example of this unique style of sherry, I recommend Sandeman Character Medium Dry Amontillado. Aged for an average of nine years in small casks and blended with a small amount of Pedro Ximénez for a hint of sweetness, this complex sherry is aromatic on the nose with a nutty complexity which gives way to a long clean finish.
Oloroso and Pedro Ximénez
Other styles that are widely available include oloroso, a full bodied, often mahogany-coloured sherry brimming with rich flavours of nuts, golden tobacco and spicy tones derived from oxidative ageing. It is also worth looking out for the aforementioned ebony-coloured Pedro Ximénez, which is made from ripe grapes that are dried in the sun to obtain a high concentration of sugar. This velvety wine is possibly the sweetest wine in the world and is simply delicious with sweet notes of raisins, figs and dates alongside flavours of toasted coffee and chocolate.
A sherry cocktail suggestion
If you are feeling adventurous, try mixing equal measures of manzanilla sherry, London dry gin and the Italian aperitif Cocchi Americano Bianco with a dash of orange bitters to make a "Jabberwocky". This is an adaption of a cocktail that originally featured in Harry Craddock's Savoy Cocktail Book of 1930. Enjoy this delicate, floral cocktail served in a martini glass with a twist of lemon peel. In fact, manzanilla is a versatile ingredient in a whole range of cocktails as it elevates other elements in the drink. It can also be used a substitute for dry vermouth, bringing salty nuances to any "sour" cocktail. Regardless of how you choose to serve your drink, don't shy away from Sherry. It might just surprise you.
By Catherine Fielden
All images courtesy of El Consejo Regulador de vinos de Jerez y Manzanilla (www.sherry.wine)