La Rioja Alta – Sticking to Tradition with a Modern Twist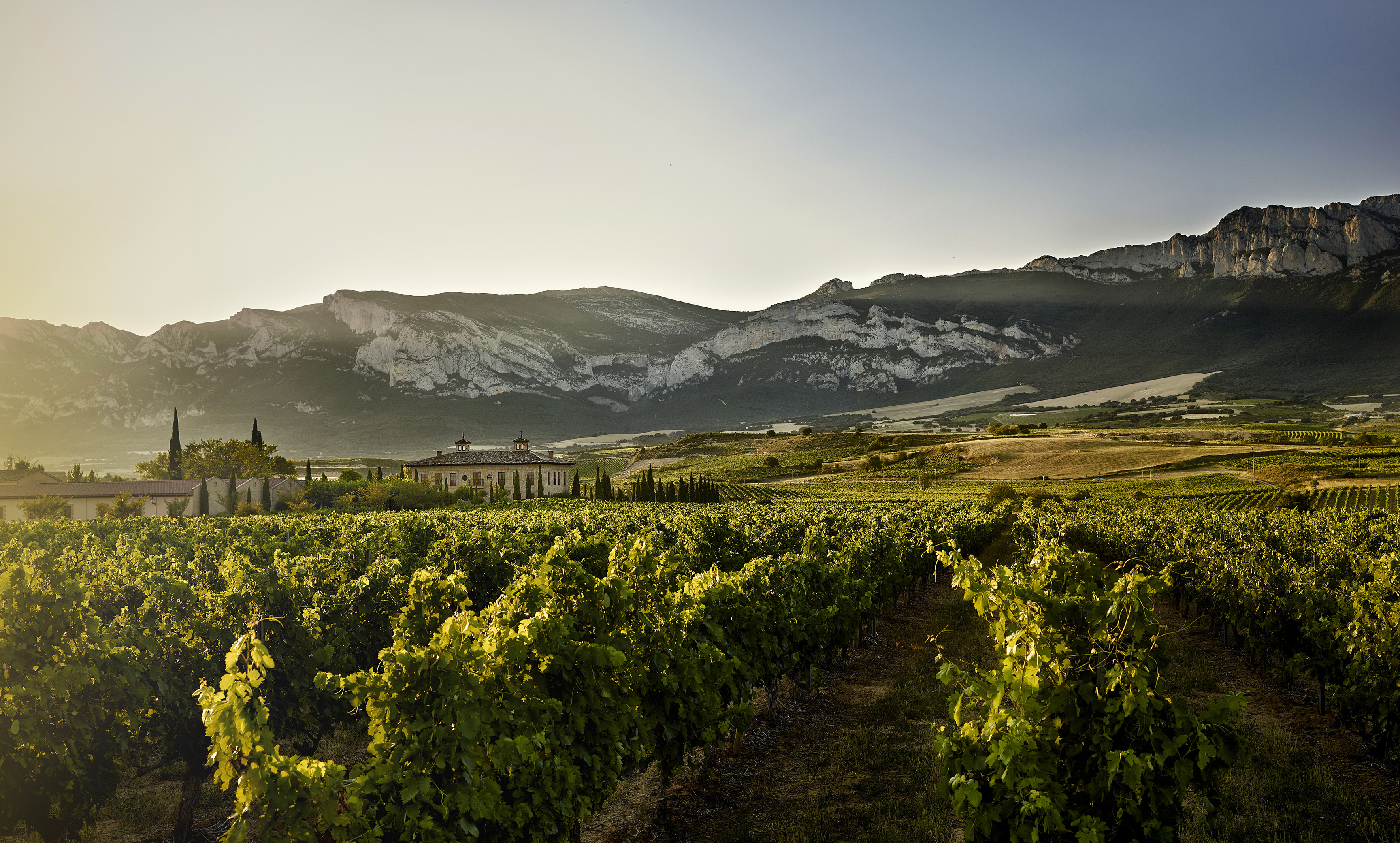 Rioja, in northeastern Spain, is arguably the country's most well-known wine growing region. It is a sparsely-populated but scenic part of Spain huddled around the Ebro River Valley. Tourists are enticed by its walled medieval villages and acres of gnarly vines, set against a spectacular backdrop of the often snow-capped Cantabrian mountains. However, the region's world-class fruity, silky-smooth red wines are undisputedly its biggest attraction.
Rioja is typically made from a blend of varietals with the deeply-coloured Tempranillo as the dominant grape. It is Tempranillo that brings the characteristic Rioja flavours of strawberry, spice and leather to the wines as well as contributing acidity and tannins which enables lengthy ageing. Other grapes that may also be included in a Rioja blend are Garnacha (which can add fruitiness and body), Mazuelo and Graciano.
Rioja established itself as a winemaking region almost a century and a half ago. Bordeaux wine merchants arrived in the region at that time in search of barrel-aged wines to fill a gap in the market, created when France's own vines were destroyed by the vineyard pest phylloxera. For this reason, winemaking in Rioja owes a great deal to the wine masters of Bordeaux who settled there and shared their wine-making techniques with the local bodegas.
However, unlike the bordelais who aged their wines in expensive French oak, Riojan wines were cask-aged in American oak which imparts earthy, sweet vanilla and coconut aromas to the resulting wines. American oak was used instead of French oak for two main reasons: It was (and still is) cheaper and because of historic trading agreements between Spain and the Americas. And this pairing of Tempranillo and American oak gave us what is now regarded as the traditional, signature style of Rioja with its brick red colour, red fruit aromas and balsamic character.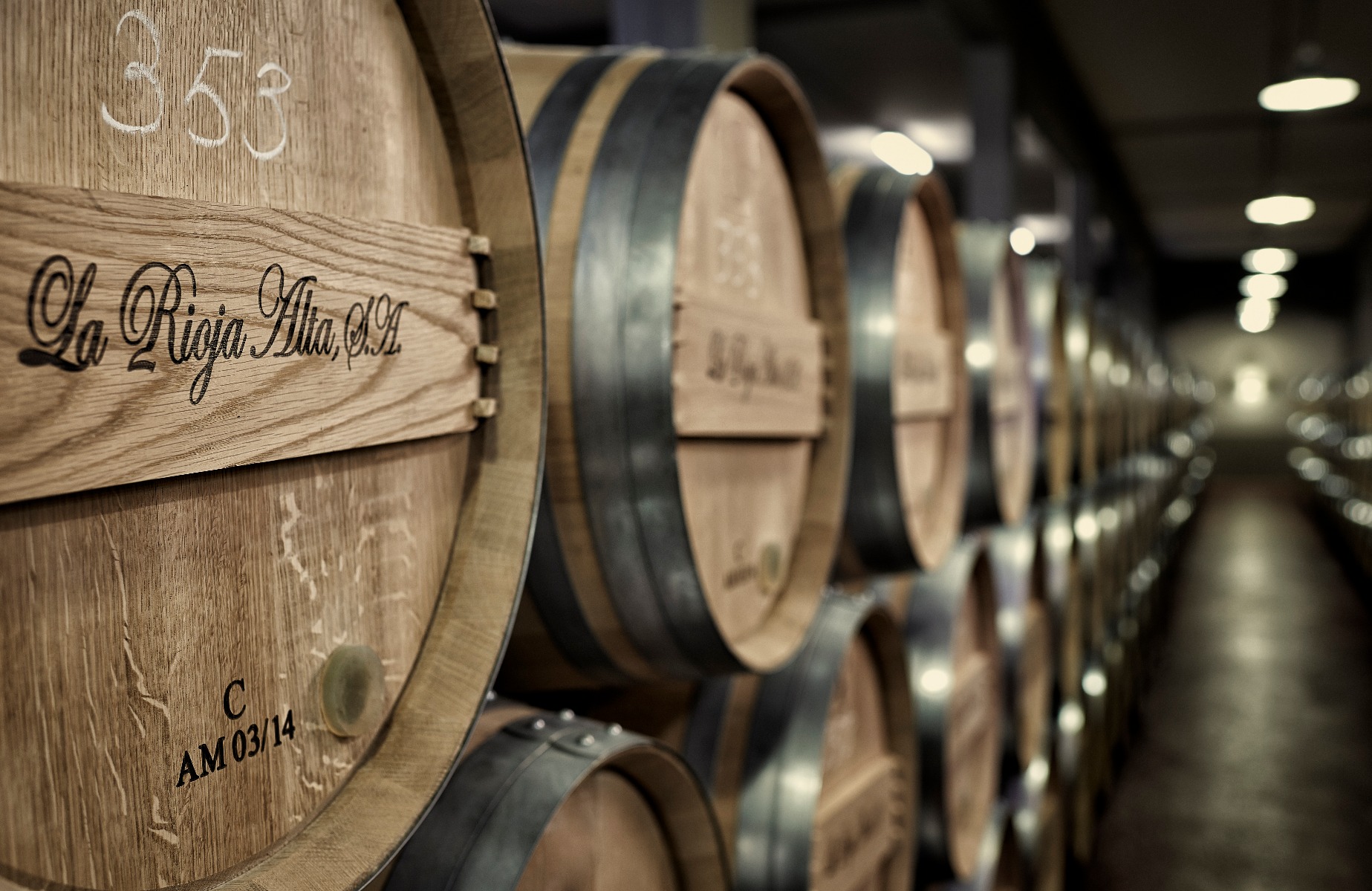 At the end of the last century, however, there was a shift in winemaking techniques in many Riojan wineries towards a bolder, fruitier, deeper-coloured style of wine aged in French oak. This style of Rioja is considered more modern or international. There has been much debate in Rioja about whether the traditional or modern style is better. However, in the last few years, there has been a perceptible swing back to the traditional style.
One winery that decided to stick with tradition and resisted the urge to release a modern style Rioja is La Rioja Alta, the historic bodega that takes its name from the sub-zone of the Rioja region where most of its vineyards are now located. Founded in 1890 by a consortium of five families (whose descendants still manage the business today), La Rioja Alta's wines have become an epitome for the classic style of Rioja. As tradition dictates, these wines spend long periods of time ageing in American oak barrels which are crafted in the winery's very own cooperage.
Although La Rioja Alta has consistently made traditional-style Rioja, it does not mean that it is opposed to modernising its wine production facilities to ensure that the wine it produces is of exceptional quality. In 1996, it opened a new state-of-the-art winery about a mile away from its current headquarters in the historic Railway Station Quarter of the town of Haro.
Slurp is delighted to be able to offer you four of Bodega La Rioja Alta's award-winning wines so that you can discover for yourself why they are considered some of the finest expressions of traditional Rioja.
La Rioja Alta Gran Reserva 890 (2005 vintage) is an exceptional wine that is only produced in outstanding vintages from the very best grapes. The name 890 is derived from the year of La Rioja Alta's launch. It is made predominantly from Tempranillo with small amounts of Graciano and Mazuelo, grown in estate-owned vineyards. The wine spends up to 8 years in American oak and 6 years in bottle. Julio Saenz, the winemaker, pronounced the 2005 vintage as the best wine he has ever made.
This Gran Reserva has an intense classic Rioja bouquet with notes of cured leather, stewed plums, raisins, tobacco and dark chocolate. It is both elegant and complex with incredible structure and balance. This would make an excellent gift for someone born in 2005 (the same year as the vintage of the wine) on their eighteenth birthday in three years time! A deserving addition to any wine cellar!
La Rioja Alta Gran Reserva 904 (2011 vintage) was produced to commemorate La Rioja Alta's merger with Bodegas Ardanza in 1904. This 2011 is another outstanding expression of a traditional-style Rioja with intense blackberry jam, raspberries and orange zest on the nose as well as seductive American oak aromas derived from around 4 years in cask. There are also balsamic notes with hints of spice and toasted wood. This wine is fresh, balanced and has fine silky tannins. This is a real special occasion wine which can be enjoyed now but would benefit from further ageing to show its true potential.
Perhaps the winery's most iconic brand, Viña Ardanza Selección Especial 2010 is not only a fine example of a classical rioja but it also offers incredible value for money. This blend of Tempranillo and Garnacha has resulted in a flavourful wine that is lively and intense with spicy, ripe fruit and balsamic flavours. Around three years oak ageing also imparts notes of black pepper, sweet liquorice and vanilla. Widely acknowledged as one of the best vintages of the century, this is a wine worth snapping up while you can!
Last but not least is the Viña Arana Gran Reserva 2012 which is also reasonably priced and delivers on every level. It offers the flavour profile that you would expect from a traditional style Rioja: ripe red berries, vanilla and balsamic. It is highly aromatic with an elegant, complex finish. This Decanter Platinum Award winning wine is delicious served now but, like all of the estate's wines, has great potential to improve in the cellar.
With autumn fast approaching, we recommend that these traditional wines are served as after-dinner drinks on a chilly evening. Alternatively, they pair beautifully with stews, meats (particularly lamb) and chocolate desserts.
By Catherine Fielden