In the pink: the rosé revolution
Slurp MD Hugh Taylor talks to Muddy Stiletto's - THE URBAN GUIDE TO THE COUNTRYSIDE discussing the all things rosé, including his top picks of the Best rosé wines for the Summer.
Forget the 'lady petrol' cliches, here's your potted guide to drinking the best rosé in your garden this summer, courtesy of Hugh from Muddy's favourite wizards of wine, Slurp.
Historically rosé's had a bad reputation – how's that changed?
Rosé is very simple to make and used to be mass-produced without much thought. Now wine-making techniques are much better and the quality has improved. Provençal rosé is almost a brand in itself and has become really fashionable, especially Whispering Angel. It's very popular in the Hamptons and New York, and Soho House outposts across the world.
What about Brad Pitt and Angelina Jolie's rosé – I read that it's the only celebrity wine worth a try?
I think that is probably right! The Kylie Minogue one has been slated – I haven't tried it but I haven't read good things. A lot of celebrities are jumping on the wine-making bandwagon.
Talk us through the basics – how do we know what we're buying is good?
Rosé from Provence is a no-brainer. It's produced under the region's special controls and is better quality than wines that use grapes from lots of areas. Mediterranean rosé is also quite popular at the moment. Look out for private estates, rather than brands, which tend to have smaller operations and pay more attention to detail – but you do pay a little more for it.
What should we be spending?
Tax on wine means that if you're buying a £5 bottle you're only getting about 25p of wine. If you double the price to a £10 bottle you're basically getting ten times the amount of wine at around £2.50. I know a lot of people are on a budget but it's best to avoid the really cheap stuff. Even going for a bottle that's £8/£9 makes a big difference. Genuinely with rosé you don't have to spend a huge amount.
Which countries would you recommend? Is France always best?
Provence is the most famous area but Italy also does some great rosé that's more food-orientated with a bit more structure. America has historically been big on rosé and California produces some good wines. The US also made Zinfandel, which is very sweet. You'll probably remember from your student days!
Oh yes! Is sweet rosé lower quality than dry?
Overtly sweet wine often hides flaws in the wine making, so I prefer dry. It's more exposed as there's nothing to cover it up. But ultimately it's down to personal preference.
Important question: what about the rosé hangover? Is it worse/ better than other wine?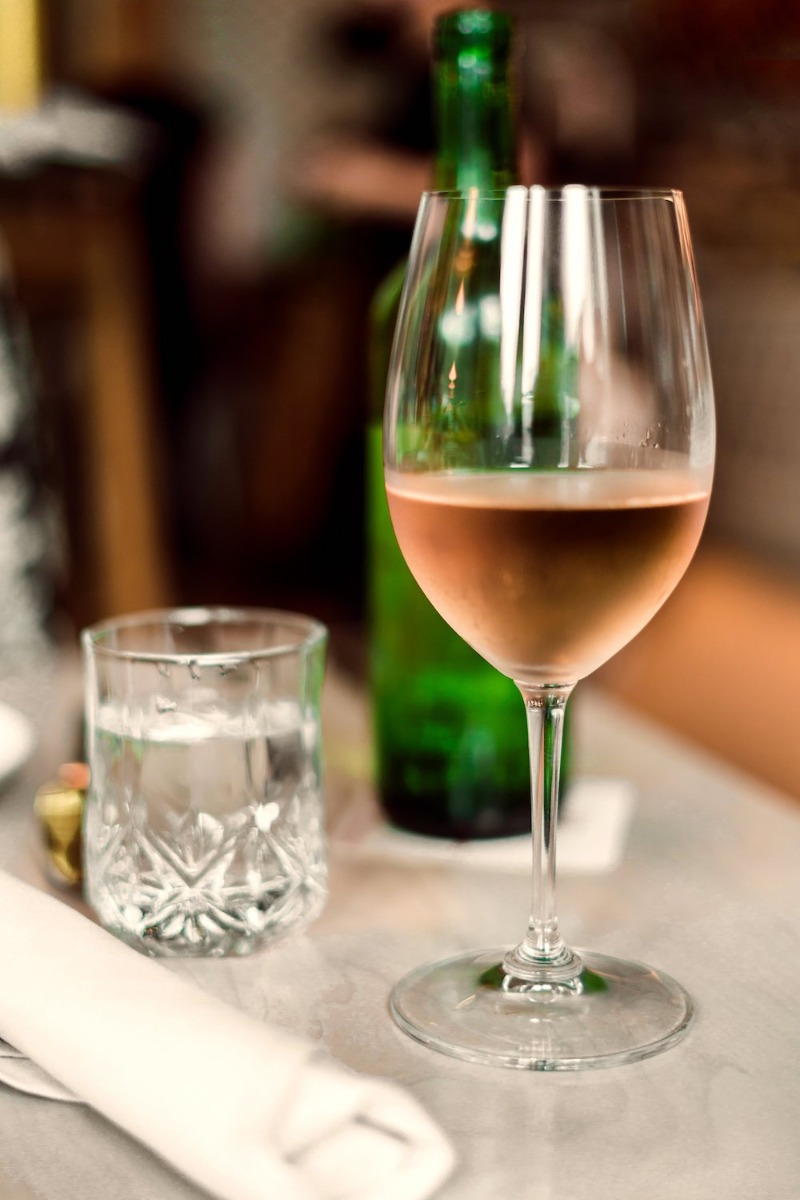 Officially I can't comment as I would never drink to excess! Rosé tends to have a lower alcohol content than red but on the other hand it's very easy to drink. Before you know it one bottle is gone and then another…
Where does the pink shade come from? Is it a mix of red and white grapes?
Not quite. Rosé is made from red grapes that are gently squeezed and then the skins are removed. The inside of a grape is clear, it's the skin that gives wine colour so by removing them it creates that lovely pink hue. It's the same way that a lot of Champagne actually has Pinot Noir grapes in it, but it has no effect on the colour.
People think paler is better – is that true?
That's a myth. It all depends on the technique and what grapes are used. The darker the colour, the more likely it is to be good for food pairings as it'll have more depth and structure. Light rosé tends to be an ideal apéritif.
So what food should we be pairing it with?
Keep it light with salads and white fish. You shouldn't have it with roast beef or anything like that. Rosé is simple and delicate so you don't want the food to overpower it.
Are more men drinking it now?
It's definitely an acceptable unisex drink now. Historically men might have been a bit snobbish about it, but the better quality and the fact it's fashionable now has made a big difference.
Is it right that you should only drink very recent rosé rather than vintage?
Rose is not designed to be kept. There are some specialist, more expensive brands but I would recommend 2018/19 bottles.
What are your thoughts on ice? A friend of mine puts bottles in the freezer and defrosts them by her sun lounger…
It's down to personal taste but I prefer chilled. Rosé isn't strong so adding ice can dilute the flavour, but if you really want to add ice I won't tell you off. There's nothing wrong with chucking a bottle in the freezer to cool, but it's about striking the right balance between the wine being refreshing and keeping the flavour present.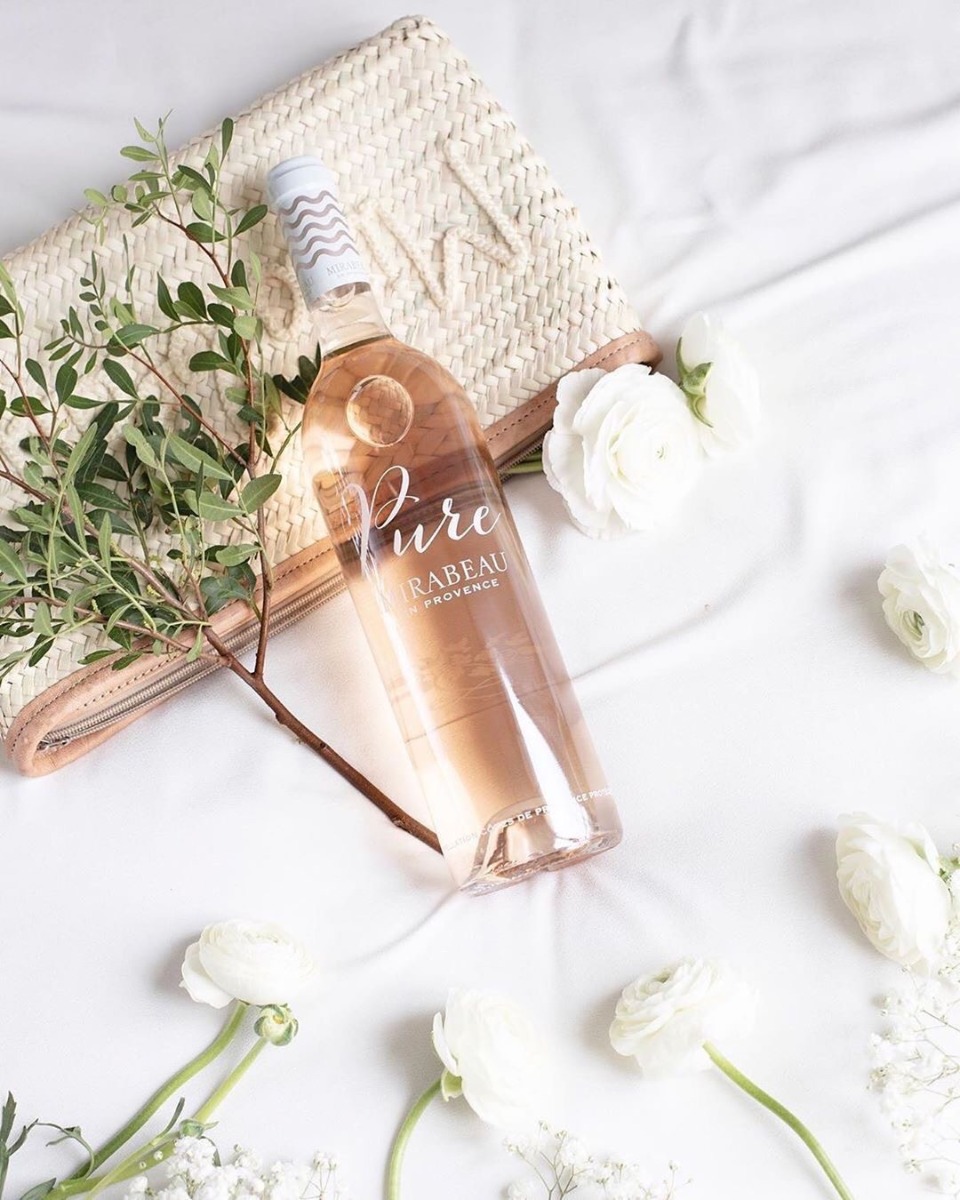 Hugh's 5 best rosés to whet your whistle this summer
Mirabeau Pure Provence Rosé 2019 (£14.95)
Known as 'Provence in a glass', Mirabeau's flagship rosé was inspired by long, languid days on the Côte d'Azur. It's a delicious balance of dry, fresh acidity with fruity aromas and lovely minerality.
L'Arnaude Mediterannee Rosé 2019 (£8.95)
This beautiful rosé is excellent value and the perfect choice for garden drinking. It has elegant aromas of citrus fruits, flowers and spices. . Great to enjoy on its own and an excellent accompaniment to grilled fish or shell-on prawns.
Miraval Studio Rosé 2019 (£14.95)
Miraval (owned by Jolie and Pitt) is the best of the celebrity-owned Provence rosés. This is a delicious, pale pink drop with red berries, apricots and stone fruit flavours.
Francois Millet Sancerre Rosé 2019 (£15.95)
I think this is the perfect rosé to pair with food. It's delicate, dry and made with Pinot Noir grapes pressed very gently to keep this wine very pale and fresh.

Gratien & Meyer Cuvee Flamme Brut Rosé NV (£12.95)
This is the ideal summer sparkling rosé – a deliciously refreshing Cremant Rosé from the Loire. Delicate pink in colour with a fine sparkle, the wine unveils intense floral and fruity aromas. The palate is fresh, and crisp notes of citrus fruit balance well those of red berries. A delicious wine to enjoy as an aperitif or paired with light, fruity desserts.