How Care for Wild Wines have helped rescue and rehabilitate orphaned rhinos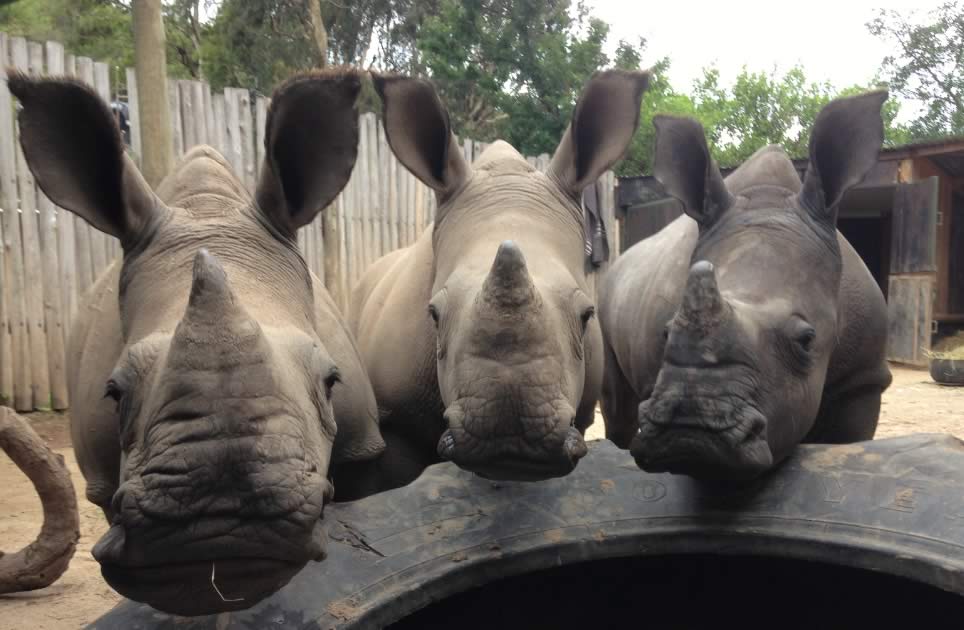 Eighteen months ago, in the midst of the pandemic, the Care for Wild Wine Collection was officially launched. The virtual event was hosted by Slurp alongside brand ambassador and ex-England cricketer Darren Gough and his wife Anna. Also in attendance were a host of wine professionals, journalists, retailers and Slurp customers, all eager to discover this exciting range of superb South African wines, which would help to support the work of the inspirational Care for Wild Rhino Sanctuary.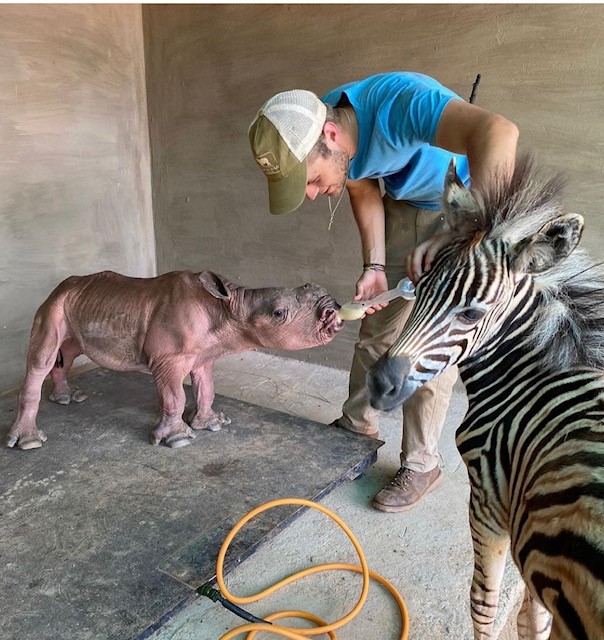 Conservationist Petronel Nieuwoudt established The Care for Wild Rhino Sanctuary as a response to South Africa's poaching crisis. Rhinoceroses were being systematically and brutally killed to meet the demand for bogus medicines made from rhino horn. As a consequence, many defenceless, orphaned rhino calves were being left behind with no chance of survival. Since its foundation, the Care for Wild Rhino Sanctuary has rescued more than 100 orphaned rhinos, playing a crucial part in saving South Africa's black and white rhinos from extinction.
Since 22 September 2020 – a launch date that coincided with World Rhino Day – this exciting wine collection has gone from strength to strength. Five bottles won medals at the 2020 Drinks Business Autumn Tasting and the delectable Care for Wild Protected Bushvine Chenin Blanc took home 5 stars from the Harpers Wine Stars Awards 2021. Not only that, two new lines have been added to the range and more than 27,000 bottles have been sold through Slurp alone. A portion of the profit from each bottle of Care for Wild Wine sold is donated to the Care for Wild Sanctuary, so we are delighted to confirm that, over the past year and a half, total wine sales and other related donations have raised around £17,000 for the charity.
How sales of Care for Wild Wines has supported the Sanctuary's work
As we approach the 18-month anniversary of Care for Wild Wines, this is a good time to look at how money raised through sales of the wine has benefitted The Care for Wild Rhino Sanctuary. One of the main projects that Care for Wild Wines has helped to fund is the Sanctuary's new ArcGIS tech solution, a recently implemented system to track the rhinos in its care. When it is fully operational, this will capture data on animals' behaviour (flagging when they are moving (or not) outside their normal patterns), monitor the effectiveness of the rangers, pinpoint invasive species of flora for removal and much more.
In addition, recent donations have also meant that Care for Wild has been able to install full solar power generating and storage capacity, which has eliminated the previous need to use generators. Alongside this, developments in water capture and recycling of most of the Sanctuary's waste (in particular the tonne or so of rhino waste collected every day, which is composted into excellent manure), means that the charity is well on the way to becoming carbon neutral!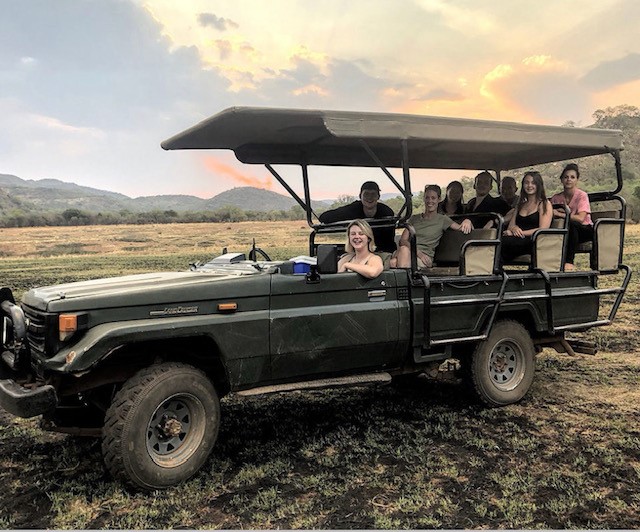 Volunteering in South Africa
Aside from buying the palate-pleasing Care for Wild Wines, there are several other ways to support Care for Wild's important work protecting endangered black and white baby rhinos. After 18 months with very few volunteers at the Care for Wild Rhino Sanctuary in South Africa, the organisation welcomes international volunteers to join the team to help with caring for rhinos on a day to day basis. If you wish to gain a completely new insight into the world of rhino care, rehabilitation and conservation, you can apply to join the Care for Wild Africa's volunteering programme. For more information, visit the Care for Wild website at https://careforwild.co.za/volunteer.
Raising money while online shopping!
It isn't necessary to travel all the way to South Africa to lend your support to the Care for Wild cause. You can raise money when you shop online with a wide range of retailers by signing up to Easyfundraising. Retailers will make a contribution of 1% to 12.5% of the price of your purchases, an amount that is sent directly to Care for Wild. Here is the link to help you get started. https://www.easyfundraising.org.uk/support-a-good-cause/step-1/?invite=U9JNIL&referral-campaign=c2s&char=238657. Just make sure you also download the Easy Funding Donation Reminder, which will send you a handy reminder about which online stores support Easyfundraising every time you shop on your device.
If you are a regular Amazon shopper, you can log onto smile.amazon.co.uk or activate AmazonSmile and nominate Care for Wild as your chosen charity. Amazon will then donate 0.5% of the price of any eligible purchases to the Care for Wild Rhino Sanctuary.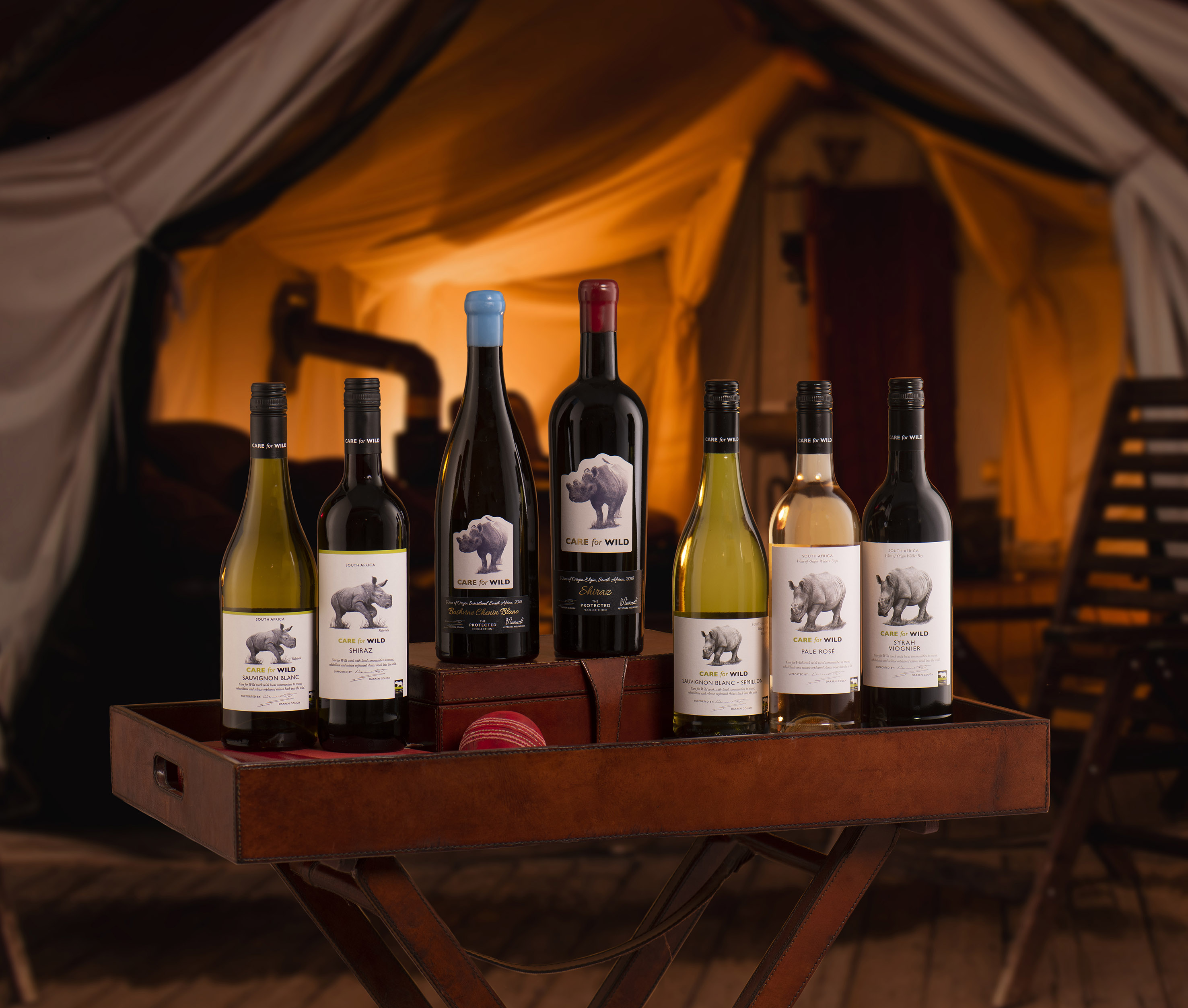 Keep savouring the wines
If nothing else, you can continue to savour the award-winning Care for Wild Wines, safe in the knowledge that 20% of profits of each bottle is donated to the charity. With options including a lovingly crafted easy-drinking Sauvignon Blanc, a delicate Pinotage rosé, a creamy Chenin Blanc and velvety Shiraz, there is a bottle to suit every palate. Who said that drinking wine can't be virtuous?
By Catherine Fielden