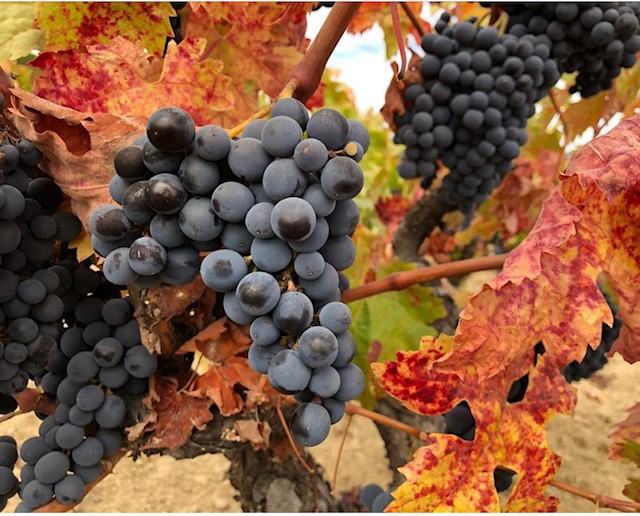 As summer gradually drifts into autumn and leaves start to turn from green into a dazzling array of reds, oranges and golds, we tend to crave more textural, weightier wines with a little more spice. Rather than reaching for a light, thirst-quenching white or rosé that was just the ticket on a hot summer's day, autumn is a great time to explore more aromatic, complex wines which will stand up to the comforting fare served at this time of year.
Read on for some great suggestions for whites, reds and a rosé that are perfect to be consumed in front of your wood burning stove as the temperatures get a little chillier and nights draw in.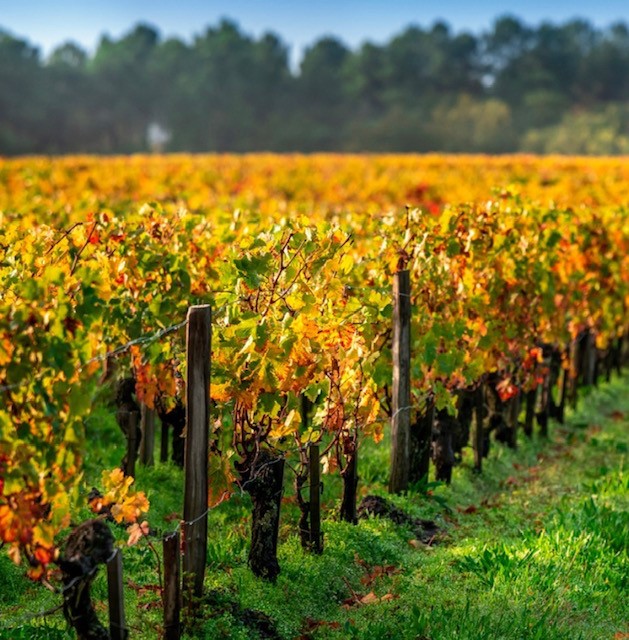 Whites:
Mouton Cadet Les Parcelles Blanc 2020
One white wine with sufficient body to stand up to autumnal foods is white Bordeaux, a classic style made from Sauvignon Blanc, Sémillon and occasionally Muscadelle grapes. Although Mouton Cadet Les Parcelles Blanc doesn't have the intensity of some of the very long-lived, expensive oaked Bordeaux Blancs from the most prestigious châteaux, this great-value wine is a lovely example that will introduce you to the style of whites produced in Bordeaux. Its refreshing fruitiness and aromatic character comes from Sauvignon Blanc while the addition of Sémillon to the blend contributes a textural honeyed roundness. It makes a perfect pairing for autumn avocado toast topped with crumbled blue cheese, walnuts and drizzled honey.
Demorgenzon White Maestro 2017
Autumn climes lend themselves particularly well to full-bodied white blends from France's Rhône Valley. While Demorgenzon White Maestro is not from the Rhône Valley – it is in fact a South African white Cape blend – it has Rhône influences. A portion of the blend is made from grapes that originated from the Rhône Valley – Rousanne and Viognier –, which contributes to the wine's gorgeous rich stone fruit character. It's a fantastic partner for seasonal risottos, guinea fowl, chicken in cream sauces and tagines.
This rounded white, which received an impressive 94 points in Tim Atkin's South African Report 2019, is produced by one of the best producers in South Africa's Stellenbosch region. And this particular producer, the DeMorgenzon winery, is well known for its belief that music can influence the growth of a vine. So much so, it has played Baroque music in the vineyard since 2009.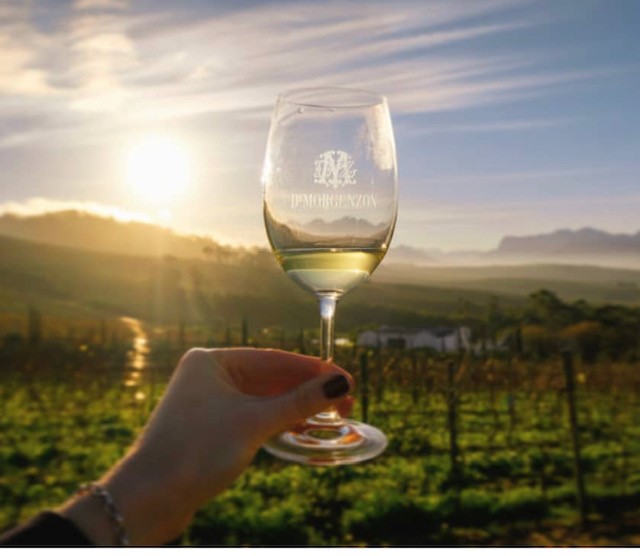 Rosés:
Garage Wine Co "Old Pale" Rosé 2020 Lot 103
It's a myth that rosé is just for summer sipping. It can be the ideal wine style to ease our transition into the cooler autumn months, particular if you plump for a more voluminous, complex rosé, such as the Garage Wine Co "Old Pale" Rosé 2020. Even though the wine is called "Old Pale," it is considerably darker in colour than the pale pink provençal rosés that are currently all the rage. This is because the wine is, in fact, designed to be served as a chilled red wine. And very tasty it is too, with its lively notes of pomegranate, cranberries, wild strawberries and citrus with herbs. It begs to be poured to accompany dishes such as foie gras, grilled trout or Thai cuisine.
This pale red was recently awarded 92 points in Robert Parker's Wine Advocate publication and is crafted by the inimitable Garage Wine Co, a boutique winery located in Chile. It was established in the co-founders' garage 20 years ago and works with small-scale, unknown growers in Chile's dry-farmed Secano Interior region.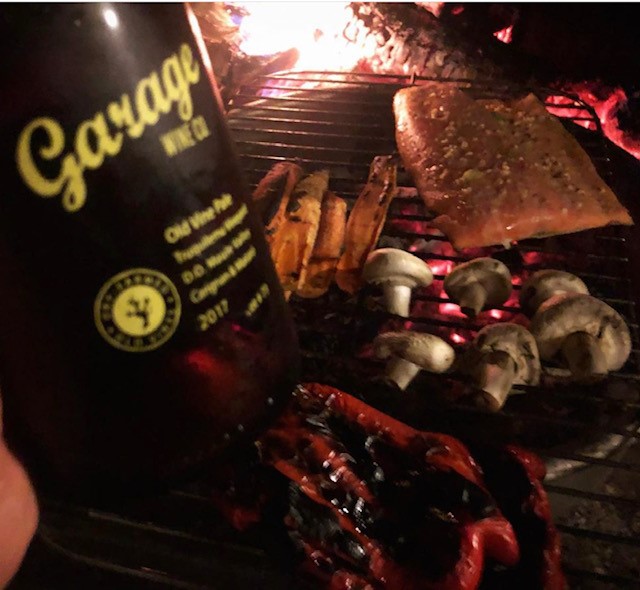 Reds:
Masút Pinot Noir 2017
Of all of the black grape varieties, Pinot Noir probably has the best affinity with autumn, with its savoury, earthy tones and wild red fruit flavours. It goes down an absolute treat with game or vegetable-based stews that are packed full of mushroom and lentils. One of our favourites is the rich, full-bodied Masút Pinot Noir 2017, which hails from the highly-regarded Masút Winery in Mendocino County, California. It has classic cool climate Pinot Noir aromas of sour cherry, raspberry and hints of mushroom while, on the palate, it's full of complex, rich fruit flavours and beautifully integrated tannins.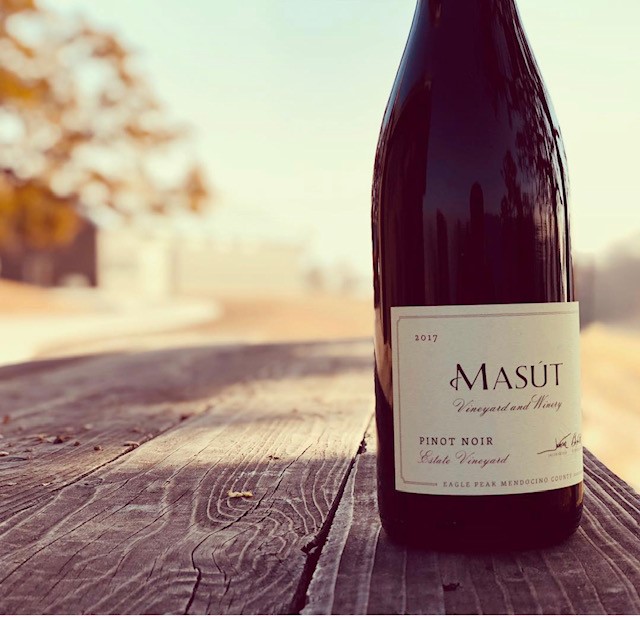 Valdubon Diez
For a dense coloured red that will really warm your cockles on a chilly October evening, Valdubon Diez VX from Spain's Ribera del Duero region is a must-try wine. This 100% Tinto del País (Tempranillo) is immediately inviting with ripe black fruit dominating on the nose, along with vanilla, mint and other spices, derived from oak ageing. On the palate, there is a lovely balance between acidity, silky, ripe tannins and alcohol. It's perfect to savour on its own or as an accompaniment for roast lamb, grilled meats or other hearty fare.
What makes this Ribera del Duero so special is that it is made up of the very best parcels from three vintages (2017, 2018 and 2019). And as testament to the superior quality of the wine, it bagged an incredible 91 points in Spain's premier wine publication Guia Peñin this year.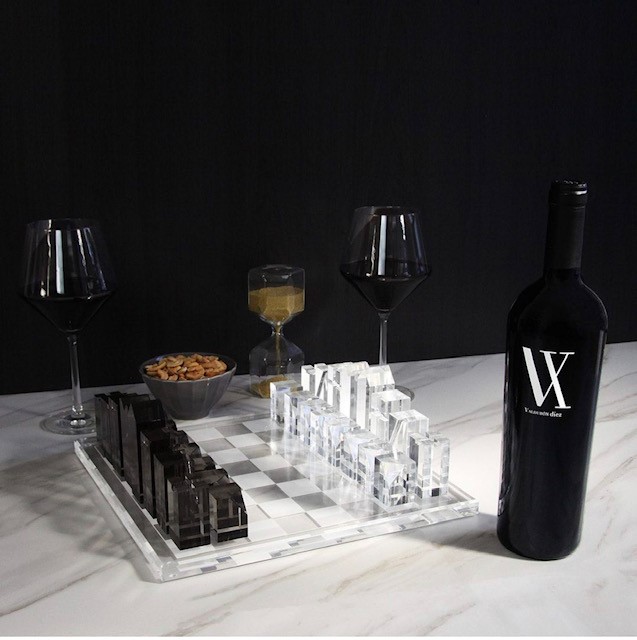 By Catherine Fielden