Australia's Limestone Coast: The Secret's in the Soil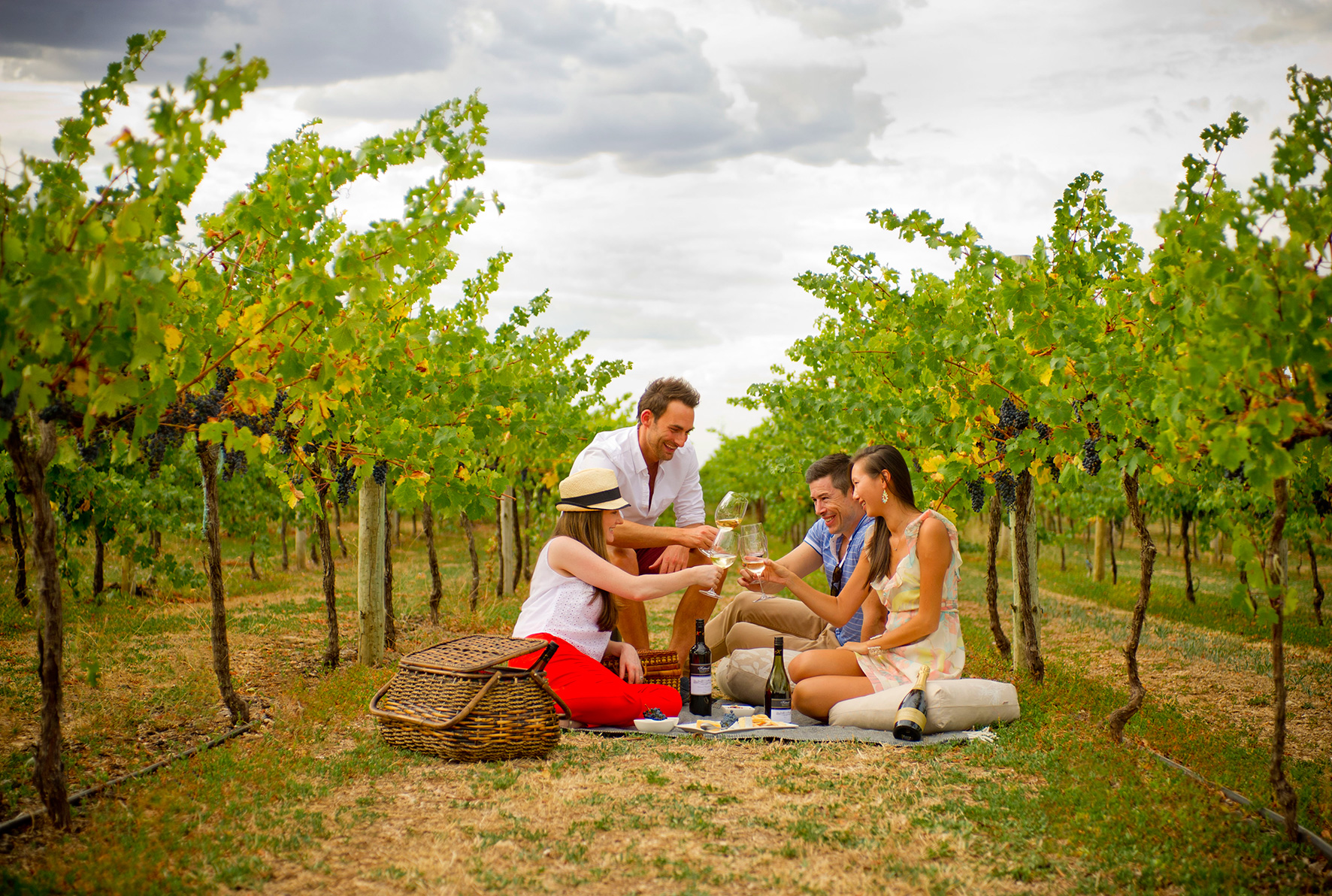 It is all too easy to generalise about Australian wines particularly if you remember the brash, oaky white butter-bombs and jammy, high-alcohol reds that were the height of fashion a few decades ago. Too often, wine drinkers still perceive Aussie wines as straightforward and lacking in complexity. However, with its vast size, enormous range of graphical features and climatic conditions, Australia is an incredibly versatile wine-growing country. These days, it produces most major wine styles ranging from elegant, nuanced cool-climate whites to robust, complex reds. It also makes critically acclaimed sparkling wines and excels in the production of tawny fortified wine.
The Australian wine industry has worked hard over recent years to reinvent itself as a quality winemaking country, specifically focusing on its regional differences and how they impact the various styles of wine made. Of course, it's not a stereotype that much of Australia is hot and dry. One of the country's most famous winemaking regions is the Barossa region with its parched, sunburnt hills where outstanding, full-bodied wines are made from old Shiraz, Grenache and Cabernet Sauvignon bush vines.
Cool Climate Wines
However, many of Australia's most exciting wines are coming from cooler climate coastal regions where lower temperatures enable grapes to ripen more slowly. This results in wines with higher acidity, elegance and intensity of fruit flavours. One such zone is the Limestone Coast in South Australia, home to the wine-making regions of Coonawarra and Padthaway, located around 400km south east of Adelaide. Vines grown here benefit from the cooling influence of sea breezes from the Antarctic. Cloud cover in the summer months also lowers temperatures, allowing wine makers to produce wines with beautiful purity. Visitors are often surprised to find out that areas of the Limestone Coast are actually cooler than Bordeaux!
Red, Crumbly Terra Rossa Soil
While the climate of the Limestone Coast has a real influence on the character of its wines, the high quality is said to owe much to the unique soils found in this part of south-eastern South Australia. As the name suggests, limestone is the basis for the region's soil, best showcased by the much-coveted terra rossa (red-brown topsoil over limestone) in Coonawarra. The famous, crumbly Terra Rossa soil, which gets its vivid rusty colour from iron oxide, has been produced by the weathering of limestone over thousands of years. Terra Rossa has excellent drainage, which is important for growing world-class grapes and slightly alkaline pH levels allow just the right amount of nutrients to reach the vines. The soil's colour also helps to reflect light within the vineyard which encouraging fruit to ripen. All of these factors result in grapes with greater concentration and complexity that still manage to retain their natural acidity.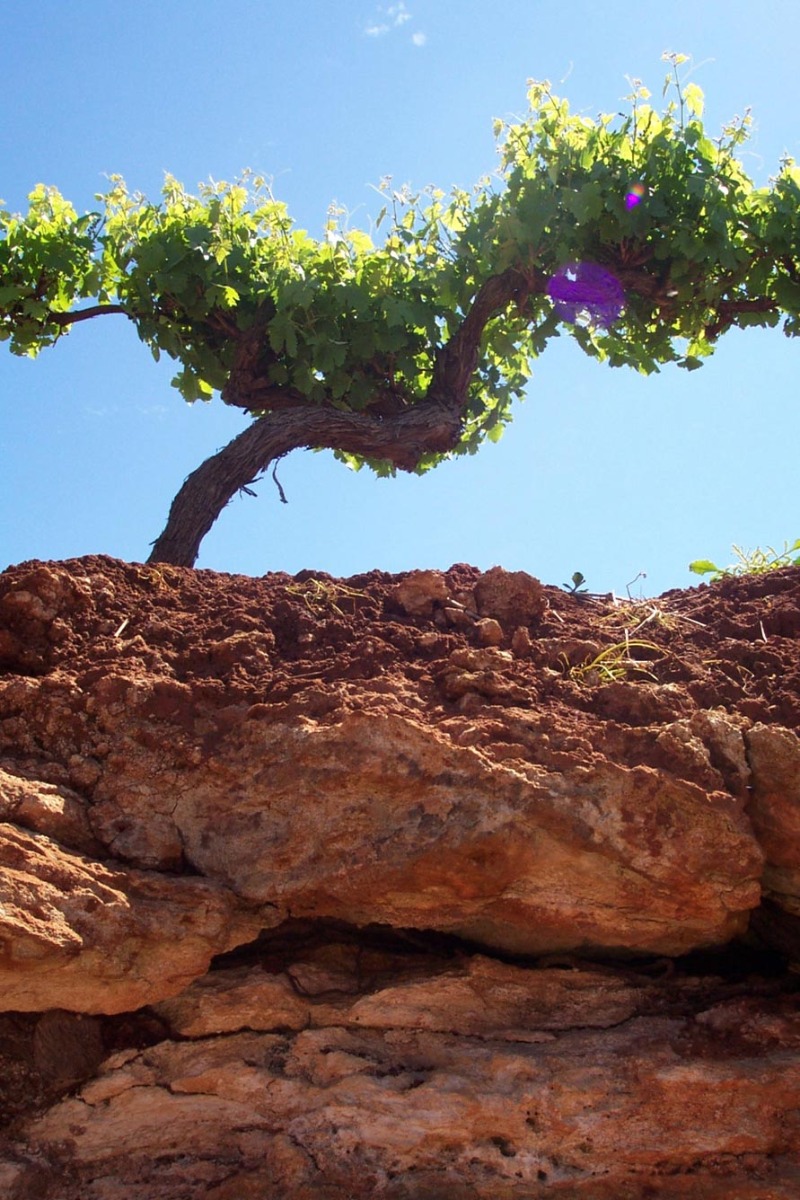 Coonawarra
Coonawarra is considered to produce some of Australia's finest wines, particularly from its most widely planted grape varietal Cabernet Sauvignon. Coonawarra Cabernet Sauvignon is renowned for its medium to full body, high levels of supple tannins and concentrated aromas of dark berry fruit, mint, eucalyptus and violets.
While Coonawarra is most famous for its Cabernet Sauvignon, some of the best-selling Coonawarra wines are made from Shiraz, its original speciality. Coonawarra Shiraz is lighter bodied than Barossa Shiraz but you would still expect it to have concentrated blackberry flavours and herbal, minty notes. There are also significant plantings of Merlot which thrives in the region's free-draining soils, producing full-bodied opulent wines with a silky red plum, red berry, spice and menthol character.
While many of Coonawarra's wines are made as single varietals, it is also quite common to find blends of Cabernet Sauvignon, Shiraz and/or Merlot, some of which are world-class.
Padthaway
The milder Padthaway region, about an hour's drive north of Coonawarra, may not be as well-known as its famous neighbour but it has recently been gaining a fine reputation with the emergence of some dynamic new wine producers. Padthaway shares similar soils (loam over limestone) and its wines are reminiscent of those made in Coonawarra but they are generally sold at a lower price point. The region also places more emphasis on white wines particularly Chardonnay, Pinot Gris, Riesling and Sauvignon Blanc.
Limestone Coast Wines to Try
One of our favourite Limestone Coast producers is Katnook, the oldest existing winery in Coonawarra today. Katnook's jewel in the crown is the highly-awarded Odyssey Cabernet Sauvignon, a powerful wine which is handcrafted from the estate's oldest terra rossa vines. It is a textbook example of what a premium Coonawarra Cabernet Sauvignon should deliver. It offers intense, complex blackcurrant and herbal aromas, chocolate tannins and hints of mocha, vanilla and cedar derived from extended ageing in oak. Odyssey's concentrated flavours work exceptionally well with full flavoured dishes like grilled ribeye steak with blue cheese butter. This simply outstanding wine can age for up to 20 years in cellar.
Katnook Estate Merlot offers the perfect balance between complexity and restraint and shows that Coonawarra can produce excellent wines from varietals other than Cabernet Sauvignon. Showcasing Merlot's signature spiced plum and dark berry fruit flavours with vanilla and earthy notes, this wine is a perfect match for a chargrilled steak, duck pancakes and hoi sin sauce or even hearty pasta dishes.
Katnook Founder's Block is the winery's everyday drinking range which offers honest, fruit driven, harmonious wines with pure Coonawarra character. Although every wine in the collection is excellent, we especially recommend Katnook Founder's Block Shiraz. With aromas of cherry, blackberry and dark chocolate and a palate of raspberry, blackberry and black pepper spice, this is superb served with barbecued pork ribs or vegetable lasagne.
Wine producer Mt. Monster offer a different taste of the Limestone Coast with their range of reasonably priced varietal wines from their vineyard in the marginally warmer region of Padthaway. Using the best parcels of fruit grown on mineral rich soils and paying careful attention to detail in the winery, this family-owned winery is dedicated to producing classic handcrafted wine styles. Mt Monster Cabernet Sauvignon is a real crowd-pleaser with classic aromas and flavours of blackcurrant and mint, balanced with big velvety tannins. If you are looking for a white wine, Mt. Monster Sauvignon Blanc packs a tropical punch with intense fruit aromas and flavours of pineapple, lime and guava.
Australia is certainly capable of producing some sensational wines these days. They are a world away from the sweet, jammy, over-oaked fruit bombs of the past. If it has been a while since you've dipped your toes into the world of Aussie wines, this is the time to give them another chance. And the Limestone Coast, with its cool climate and unique soil, is a fantastic place to start!
By Catherine Fielden