Allram Riesling Gaisberg Erste Lage 2019
Crisp, clean Erste Lage Riesling with amazingly pure stone fruit and minerality
Allram Riesling Gaisberg Erste Lage 2019
Crisp, clean Erste Lage Riesling with amazingly pure stone fruit and minerality
Awards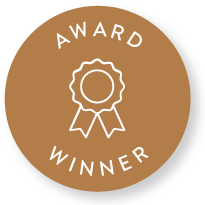 Tasting notes
Perfect pairing with spicy Asian cuisine, or also goes beautifully with shellfish and fish dishes.
Wine characteristics
Tips
How to serve?
Serve chilled
Discover
This delicious single vineyard Grand Cru dry Riesling is produced by Austrian family-run estate Allram, who have long been one of the leading wineries in the prestigious Kamptal region. Owners Michaela and Erich Haas-Allram have holdings of both Riesling and Grüner Veltliner in some of Austria's most prized vineyards including Heiligenstein, Gaisberg and Renner. For the past three years however their son, 28 year old Lorenz, has been at the winemaking helm, and to have produced the first ever Austrian winner of the IWC Champion White Wine award is an amazing feat. Lorenz aims to harvest the very best fruit at perfect ripeness, and to produce clean, modern wines which show superb balance and real varietal character, with intensity and finesse. He's certainly hit the ground running!
Reviews
We value your opinion!
Please take a moment to leave a review and help others choose the perfect product.